Tiny But Mighty Popcorn
Tiny But Mighty Popcorn
Type: Producer
Produces: Popcorn
Location: Shellsburg, IA
Miles from Coop: 17
This is the most flavorful popcorn we've tasted – and its hulls explode so they don't get stuck in your teeth.
As the story goes, the Kelty family either found their tiny popcorn: "growing wild, or traded Native Americans for it," Gene Mealhow explains, and passed it down from generation to generation. During WWII, their yearly planting got forgotten, and a paltry handful of kernels found in a pantry jar rescued it from extinction.
Get the whole scoop about our visit to their farm here.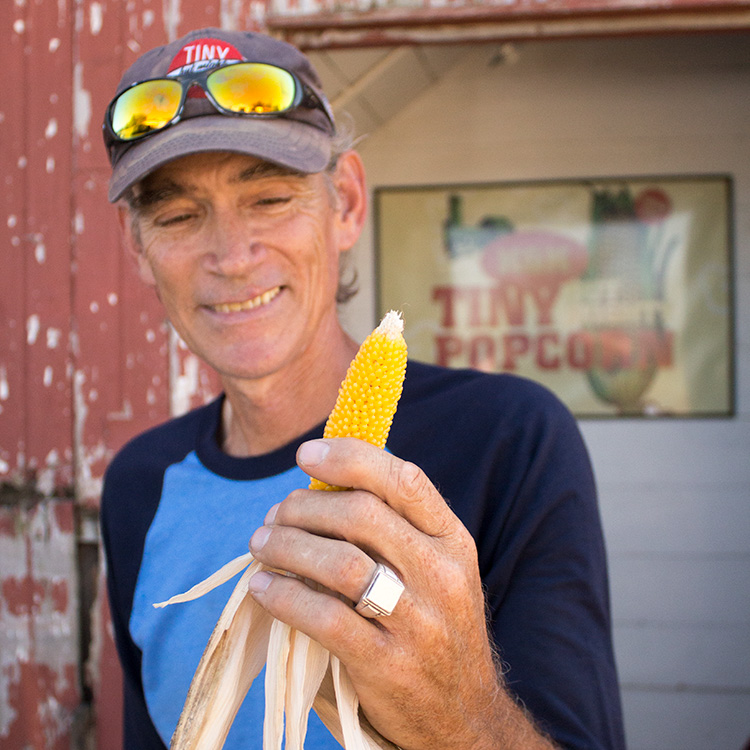 ---
Tiny But Mighty Popcorn Products
Checkout these great products from Tiny But Mighty Popcorn
Products available in store and online. Limited selection online.

---
Other Local Producers
Be sure to check out these others great local producers!