Dogpatch Urban Gardens
Dogpatch Urban Gardens
Type: Urban Farm
Produces: Salad Dressings
Location: Des Moines, IA
Miles from Coop: 113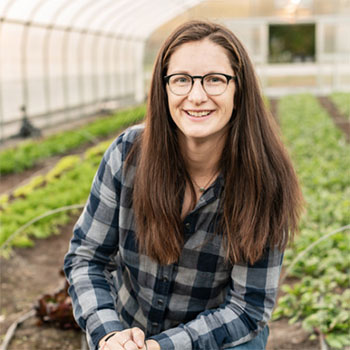 One mile off interstate 80, just blocks from the Des Moines metro, Jenny Quiner of Dogpatch Urban Gardens is showing how a plot of land in her community can be transformed into an Urban Oasis.
A former science teacher, Jenny felt called into a new career path after having her three boys. She wanted to enhance the community and local food system around her. With the help of her husband, they invested in the property that is now Dogpatch Urban Gardens.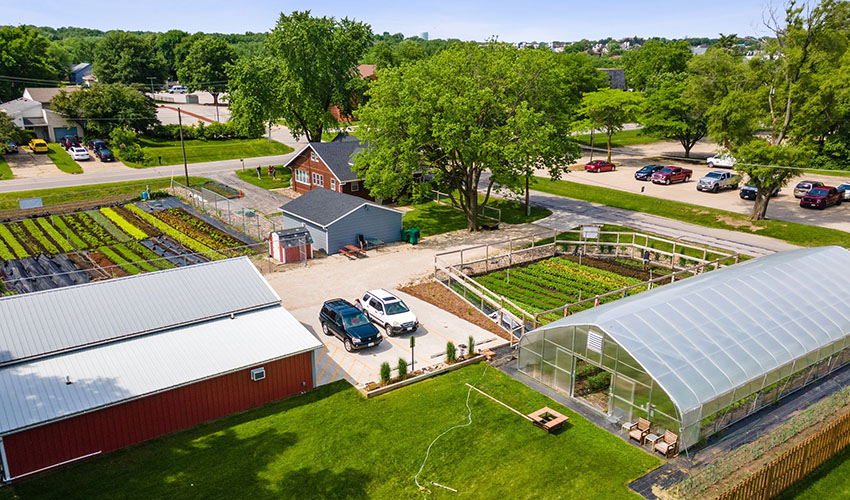 Jenny shares,
"My husband sells real estate and wanted to flip the property, I thought, why not an urban farm."
On a modest plot of land, Jenny and her family farm 10,000 lbs. of organic produce seasonally, mostly lettuces, but also herbs, peppers and tomatoes.
Jenny shares,
"When developing the farm we wanted to grow better, not bigger."
She set out cultivating the soil into a nutrient rich foundation for organic crops.
"Since the land is small, I'm constantly interacting with every square foot of the crops and can easily recognize potential issues involving the soil, pests, weeds, etc."
"Growing on a smaller scale also allows me to focus on creating high-quality and fresh produce that's harvested within days of distribution."

Jenny emphasizes the importance of environmental impact and staying local in their efforts.
"We wanted to enrich our neighborhood community with healthy foods that could be grown right here, close to home. The demand is far less on the environment when you aren't selling more than ten miles from your farmland."
"Most of our traffic comes from locals who live within a five mile radius of our farm. Though we do get some travelers as well."

Shoppers who visit the urban farm can purchase directly through the farmstand on the property which sells a variety of local products from the Des Moines area and broader Iowa market.
In addition to their produce, you can find local beef, pork, dairy, eggs, even fresh baked focaccia breads and sweet corn in the summer months.
---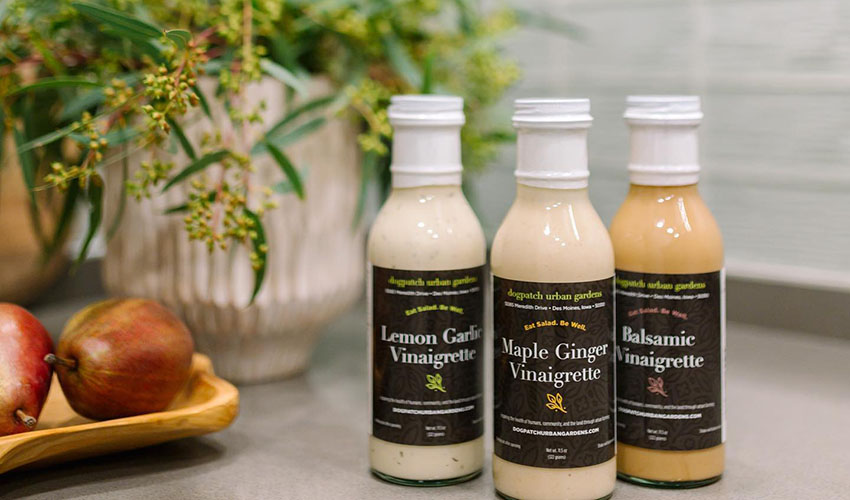 Dogpatch Urban Dressings
One of Jenny's latest additions is a new dressing line to compliment their produce.
"It seemed like a natural synergy to sell dressing with the salads."
Developing three new dressings – Lemon Garlic Vinaigrette, Balsamic, and Maple Ginger, Jenny focused on a handful of ingredients to keep the salads they dressed healthy.
"We use avocado oil as our base and add fresh ingredients from there."
All of their dressings are dairy-free and gluten free and are now available at New Pioneer Food Co-op.
---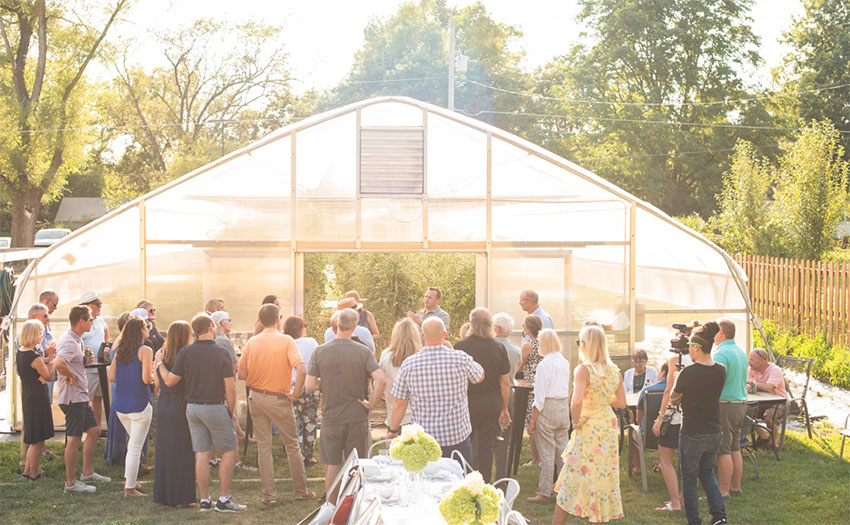 Education and Expansion
Jenny welcomes everyone to check out their Urban Garden and farmstand.
Throughout the year she offers educational tours as well as a Farmstand to Fork event hosted on site four times a year. Chefs from the Des Moines area, work with local ingredients in DogPatch's commercial kitchen to develop seasonal dishes for up to forty participants.
Now in year seven for Dogpatch Urban Gardens, Jenny and her husband are expanding their gardens. When the church across the street moved from their space to another location, the Quiner's worked with the county to acquire the land for expansion.
"This is really an exciting time for Dogpatch Urban Gardens. It will allow DUG to continue to grow, open up opportunities for collaboration with other local businesses and organizations, facilitate a spring plant sale, improve parking options for customers, and continue to serve and beautify the community."
Jenny's plans include a new nursery, bringing plant starters to market, as well as a flower garden with the opportunity for customers to cut their own flowers, a pumpkin patch, and Christmas tree nursery for a year-round operation.
---
Other Local Producers
Be sure to check out these others great local producers!