Type: Producer
Produces: Tonic Syrups
Location: Iowa City, IA
Miles from Coop: 6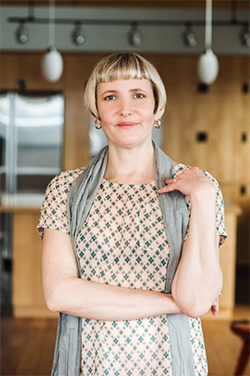 Joanna Mouming, owner of Joanna's
Tonic Syrups
Owner Joanna Mouming is an organic food industry veteran who decided to start her own company after realizing that she wasn't getting the taste she wanted out of super sweet gin and tonics.
Her tonic syrups are handcrafted in small batches, and made with natural ingredients to create the perfect additions to both cocktails and mocktails.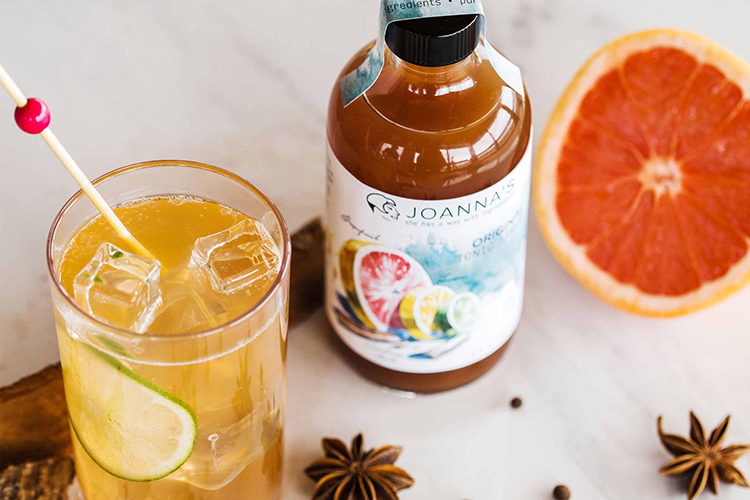 There are two fine flavors for you to enjoy:
Original Tonic Syrup (a blend of grapefruit, lemon, orange, lime, allspice) and Orange Fennel (featuring orange, fennel, and cardamom).

Visit Joanna's website for a delightful recipe box full of craft cocktails and mocktails that will elevate your mixology game.
You'll find classic combinations that are destined to become new favorites.
Where should you start?
Try this easy, two-ingredient combination achievable with a quick stop at the Co-op:
Courtesy of Joanna's Premium Tonic Syrups
It doesn't get any easier than this. Just pick your favorite Joanna's flavor and add seltzer. Simple to serve. Sensational to drink.
Ingredients
1 oz. Original or Orange Fennel Tonic Syrup
5 oz. seltzer
Directions
Mix 1 ounce of Original or Orange Fennel Tonic Syrup and 5 ounces of seltzer.
Serve over ice.
---
Joanna's Products
Checkout these great products from Joanna's
---
Other Local Producers
Be sure to check out these others great local producers!