Sustainability
Sustainability
Every Day is Earth Day at New Pi!
When you shop the Co-op, you're supporting a whole new way of doing business. Walking the sustainable talk is at the core of everything we do. It all works together to make your Co-op the greenest business you can support.
---

Here are just a few ways we reduce environmental impact at the Co-op:
79000
Pounds of wholesome, edible co+op food rescued and given to food insecure locals in need each year.
98020
gallons of food/waste converted into compost and diverted from landfill just this past year
1230000
estimated plastic bags eliminated from our environment since 2015 by removing them from co-op checkouts
---
A Home for the Monarchs
With the community's help, a group of enthusiastic Monarchists called Monarchs in Eastern Iowa, have been raising monarch eggs into beautiful, fluttering butterflies since 2014.
The Co-op has been happy to supply hundreds of compostable homes for these little critters each year to help rebuild the pollinator population.
Learn more about this program and how you can foster an egg on our blog.

Photo credit: ‎Audrey Novak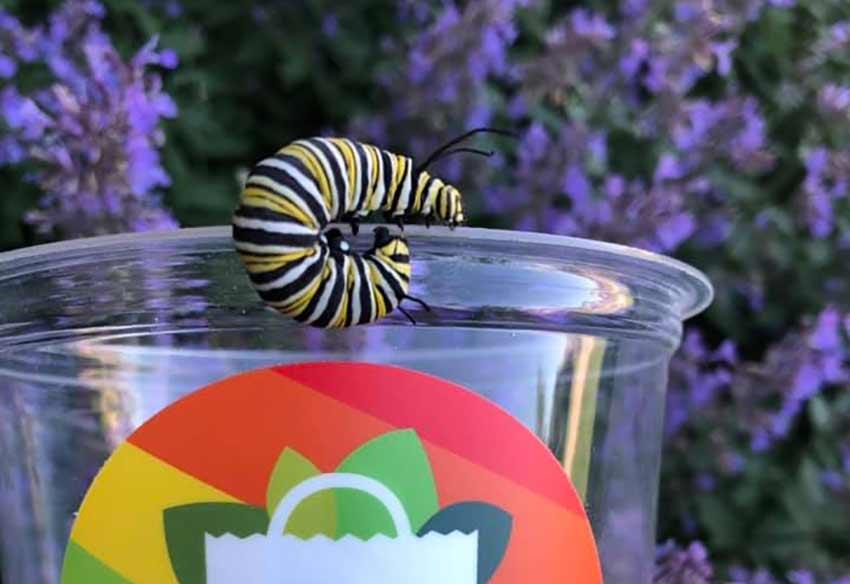 How You Can Shop Zero Waste at the Co-op