Made to Order Sandwiches
Available daily at our Cedar Rapids location from 10am-4pm and
Tuesday-Saturday at our Coralville location from 11am-4pm.
$8.99/ea.
---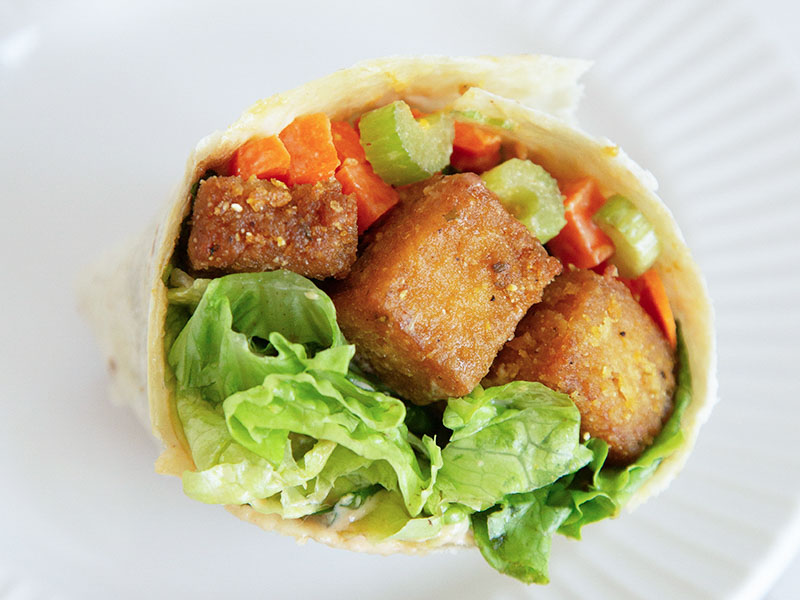 Buffalo Tofu Wrap
New Pi popcorn tofu, red onion, celery, carrot, vegan Buffalo sauce, vegan ranch, and lettuce on a tortilla
$9.99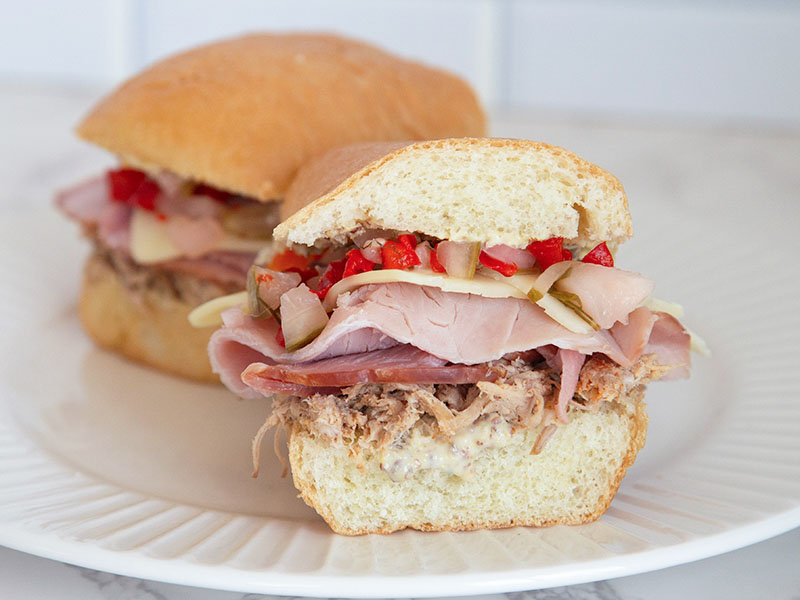 Cubano
New Pi smoked pulled pork, Beeler's ham, pickle de gallo (dill pickle, red onion, red pepper, garlic), stoneground and yellow mustards, mayo, and Swiss cheese on New Pi bread
$9.99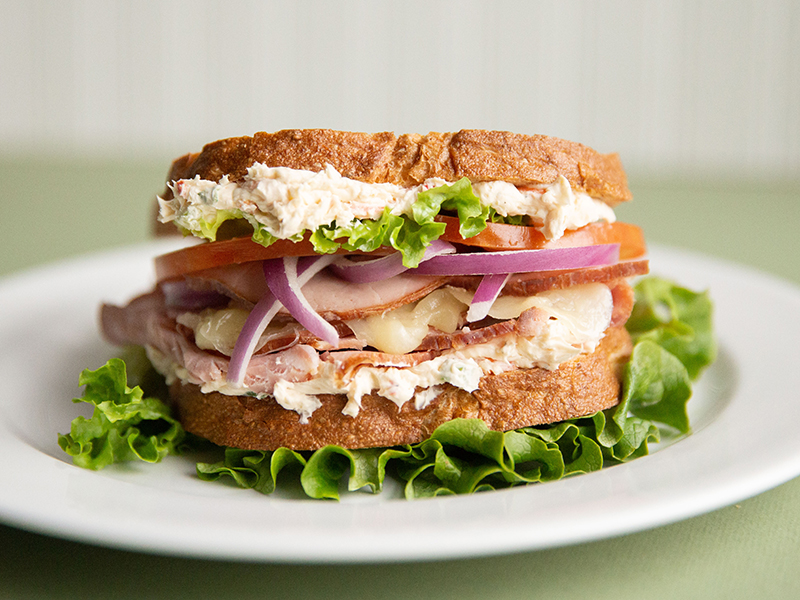 Hot Ham & Cheese
ham, provolone, veggie Neufchâtel, tomato, onion, Veganaise, and lettuce on New Pi Sourdough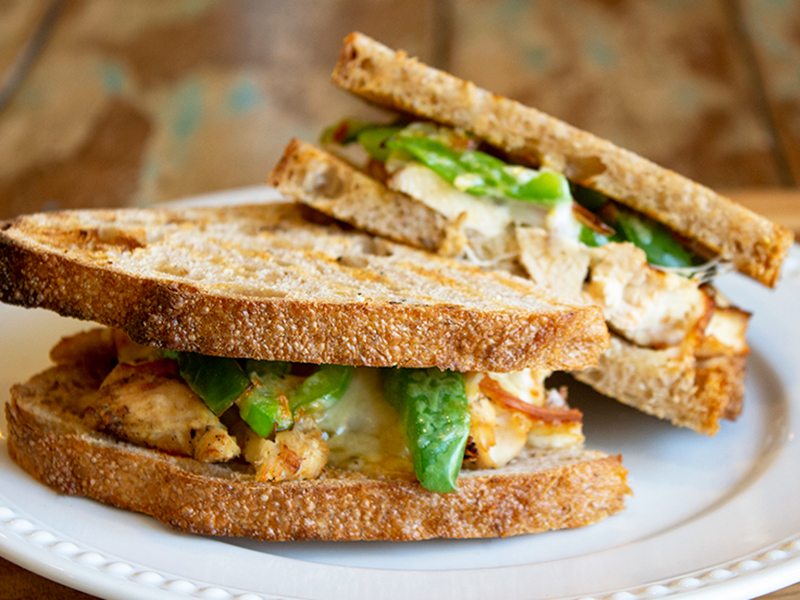 Sky is Falling in Philly
lemon garlic chicken, pepperjack and provolone, green pepper, onion, and Italian seasoning on New Pi Sourdough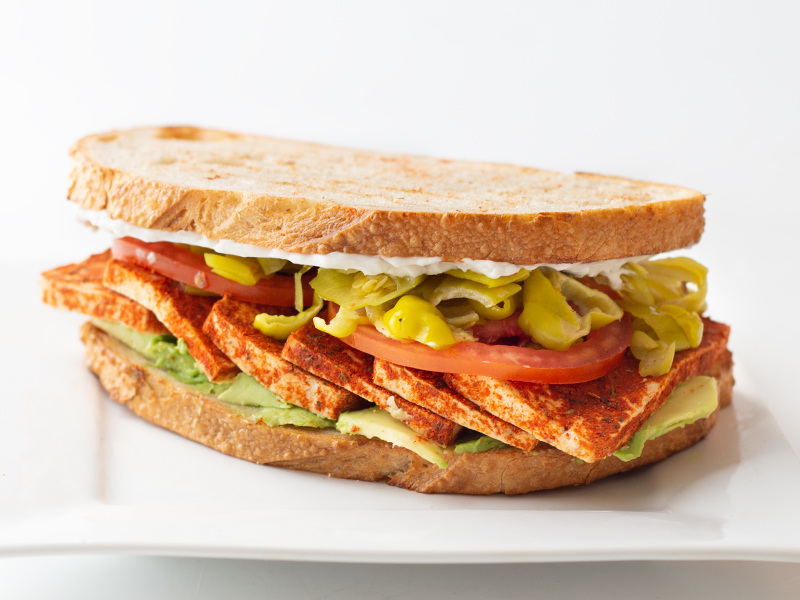 Vegan Cajun Tofuwich
blackened tofu, pepperoncini, avocado, tomato,and Veganaise on New Pi Potato Bread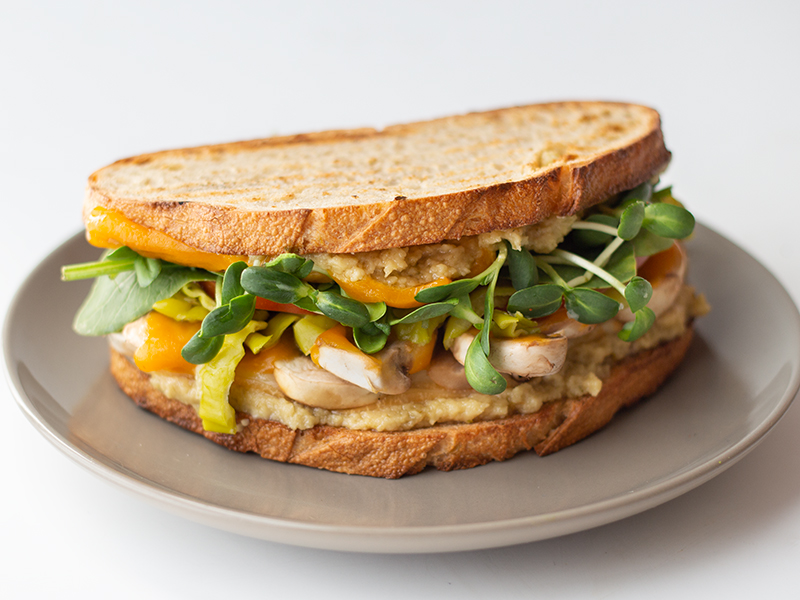 Papagayo
green pepper, mushrooms, spinach, tomato, pepperoncini, provolone and cheddar cheese, sprouts and cashew jalapeño spread on New Pi Sourdough
---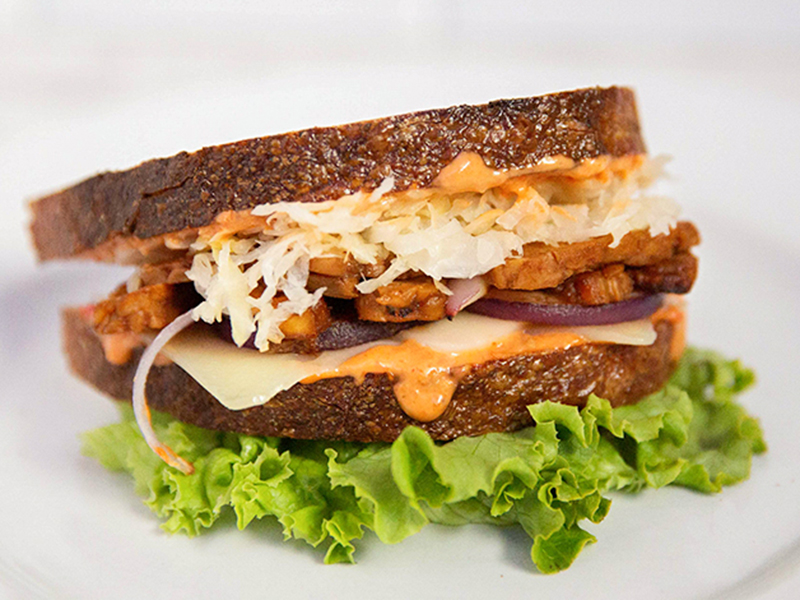 Tempeh Reuben
marinated tempeh, red onion, sauerkraut, Swiss cheese, and housemade dressing on New Pi Sourdough
Coralville Location Only
---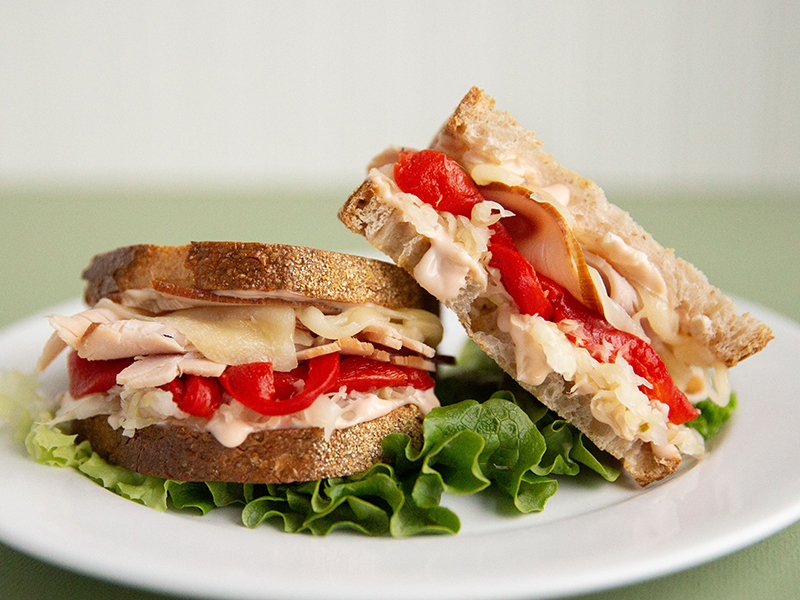 Turkey Reuben
smoked turkey, sauerkraut, roasted red pepper, local swiss cheese, Russian dressing​​​​​​​​​​​​​​

Coralville Location Only
---

All sandwiches can be made as a wrap or on gluten free bread.
---
New Pi Salad Bar
Featuring fresh organic vegetables, a variety of proteins, and house dressings. Stop in today!
Available starting at 11am Monday thru Saturday.

$10.99/lb.

Daily soups also available.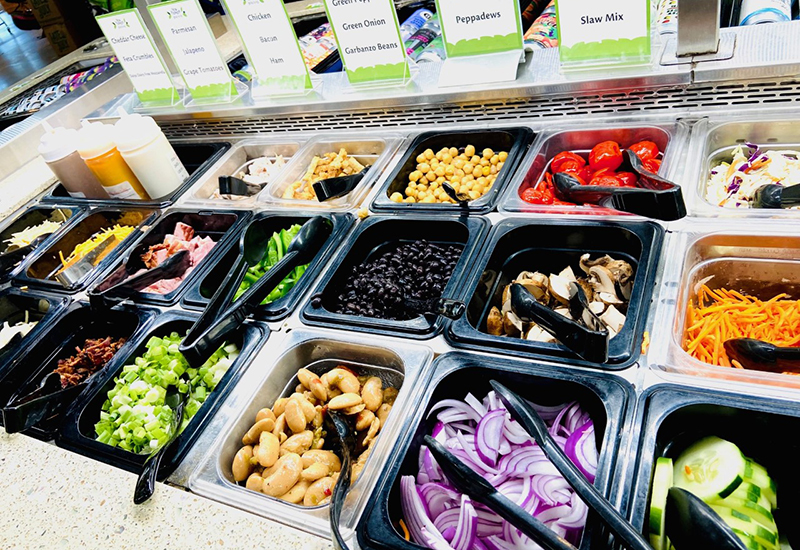 Grab and Go Grain and Salad Bowls
Our house-made grain and salad bowls are a delicious, filling option, when you're short on time
or just want a healthy pick-me-up.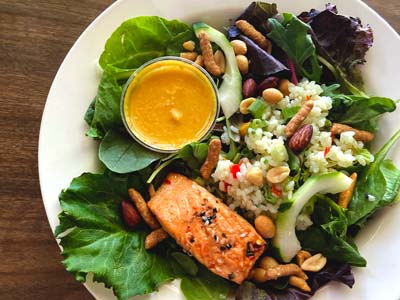 Sake Salmon Salad Bowl
$11.99
---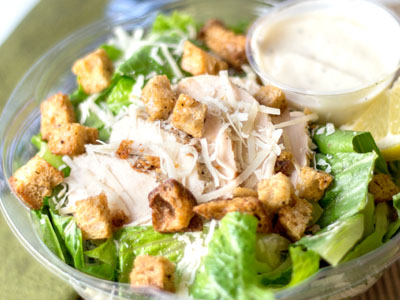 Caesar Salad Bowl
$10.99
---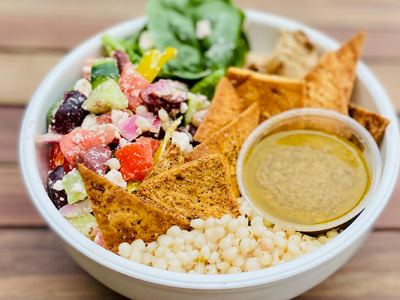 Greek Couscous
$11.99
---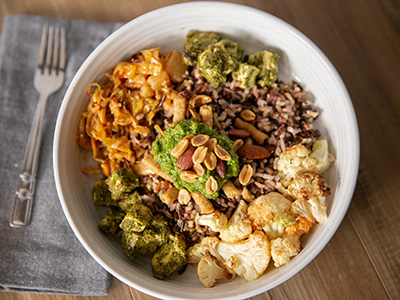 Zhoug Tofu Grain Bowl
$11.99
---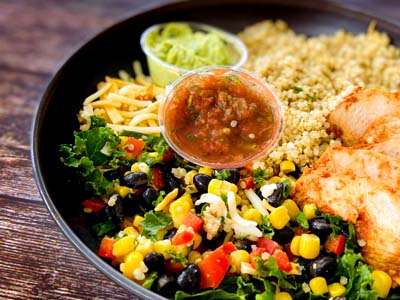 Southwest Grain Bowl
$10.99
---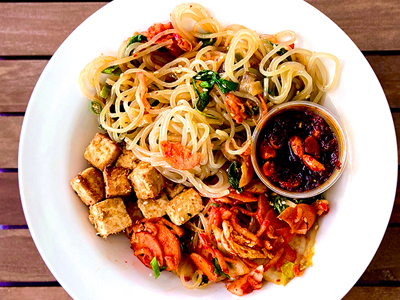 Spicy Vegan Noodle Bowl
$11.99
---