Ferndale Market
Ferndale Market
Type: Farm
Produces: Turkey
Location: Cannon Falls, MN
Miles from Coop: 208

Traditional Methods: 75 Years of Raising Free-Range Turkeys
Fern and Dale started their farm in 1939, selecting the land for its perfect turkey raising qualities: sandy soil, in a river valley abutting Little Cannon River, which provides excellent drainage for healthy outdoor animal-raising conditions: "I gain more appreciation for it every year," John gives a nod to his grandparents.
"My grandfather was a bit of a visionary for his time, a pioneer in wanting to grow turkeys for a living. Before that, everyone would just grow a few backyard turkeys for themselves."
While the farm was initially on-trend by specializing (amid the great transition in agriculture from self-sufficiency family farming to specialization and commodity farming), they bucked the trend when animal-raising turned to confinements: "We were the holdouts after everyone else had quit raising them outside."
Free-range, naturally:
"This is the only way my grandfather would have known how to raise turkeys – and everyone used to," John notes.
The old fashioned methods have come back into vogue in the post-Omnivore's Dilemma era, when people once again want to know where their food comes from. While Ferndale's free-range turkeys are "perceived as being niche or specialty market," John points out, "it makes me chuckle because, really, we've changed very little."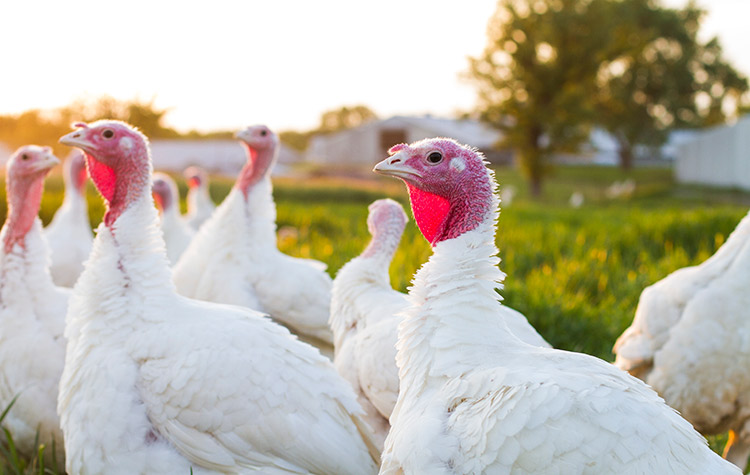 Two Words: Rotational Grazing
It's music to a conscientious omnivore's ears:
"We keep [the turkeys] rotating onto fresh pasture. It's a true free-range program, outdoors from early spring."
Managing their two fifteen- and twenty-acre turkey ranges is labor intensive, but "We take pride in managing the land well, and we never have to use pesticides or herbicides. When you do it right, it's a closed-loop, with the turkeys fertilizing the grass," – not to mention eating the bugs (all of which makes the turkey taste good).
Also unlike conventional turkeys, Ferndale has a no antibiotics nor growth promotants policy: "There's the most pride for us in not using treatment antibiotics, as it's a testament that we're doing it right."


Roasted Ferndale Turkeys (featured above) are included in New Pi's Holiday Meal package.
The Turkey Tip to Rule them All (from the turkey farmer):
You'll have a tasty turkey with any cooking method if you buy a good turkey and don't overcook it.
THE RULE: It's done when it hits 165°F (taken with a meat thermometer).
Let it rest 15 minutes for the juices to stabilize, and you should have a good bird.
---
Ferndale Market Products
Checkout these great products from Ferndale Market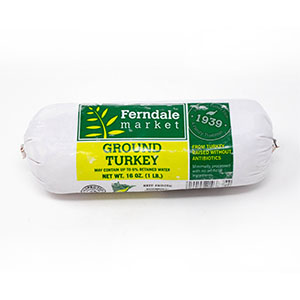 Ground Turkey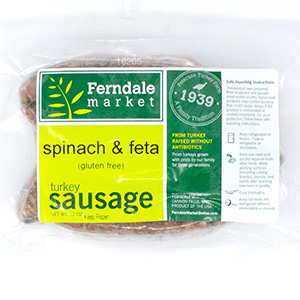 Gluten Free Spinach and Feta Turkey Sausage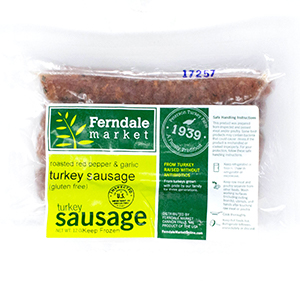 Roasted Red Pepper Garlic Turkey Sausage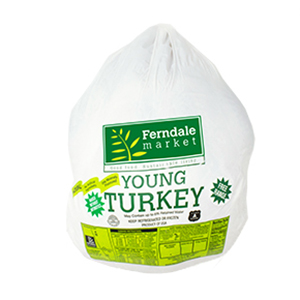 Whole Turkey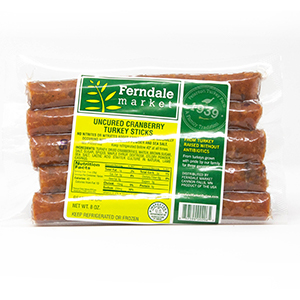 Uncured Cranberry Turkey Sticks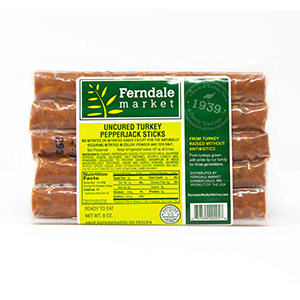 Uncured Turkey PepperJack Sticks
---
Other Local Producers
Be sure to check out these others great local producers!