Marieke Gouda Cheese
Marieke Gouda Cheese
Type: Farm & Creamery
Produces: Gouda Cheese
Location: Thorp, WI
Miles from Coop: 250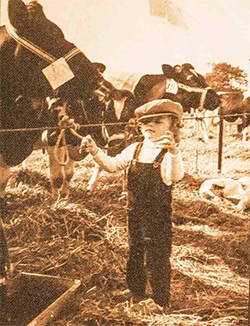 Young Marieke on her family's
dairy farm in the Netherlands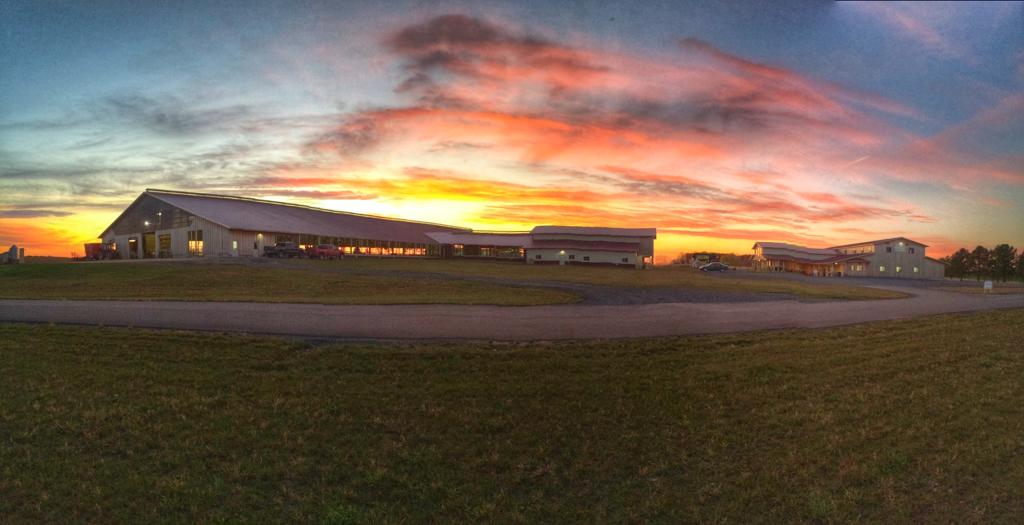 Against a crisp Wisconsin sunrise you will find farmers at the Penterman farm already tending to the cows in a free stall barn, Cow Spa. Their herd is made up of mostly Holsteins, a few Brown Swiss, and some crossbreeds. You will find the herd, on any given day, lounging in their sand beds, getting their back scratched by automatic brushes, or cooling off under the sprinklers.
"By providing a loving and relaxing environment we are able to get remarkably consistent full-flavored raw milk,"
Marieke shares.
The barn team cares for each cow with the utmost respect. Every cow has their own personal "fit bit" that tracks their rumination cycles (digestion), overall health, and if they're getting enough exercise. This ensures that each cow is happy and healthy.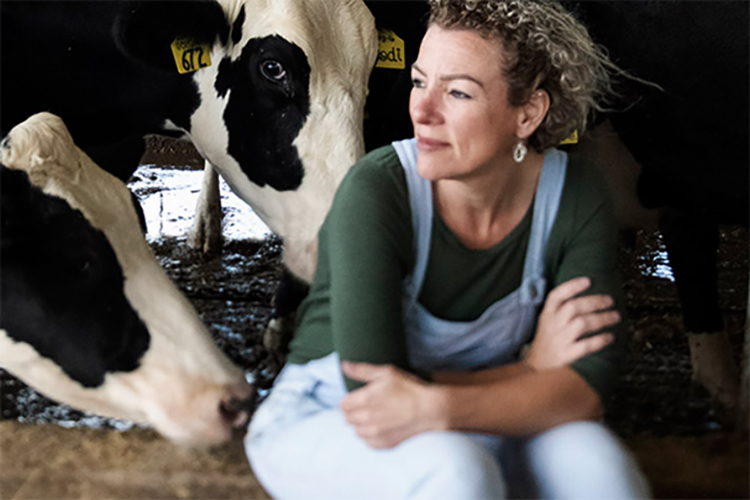 From Holland to America
Marieke Penterman was born and raised in the Netherlands where she grew up on her parents' 60 cow dairy farm. This is where her passion for dairy cows and dairy farming began.
After getting her Bachelor's Degree in Dairy Business, Marieke started a career as a farm inspector.
At the same time, her then-future husband, Rolf Penterman, emigrated to Thorp, Wisconsin and started a 350 cow dairy farm in May 2002.
Thorp, with a vast dairy base and farm-friendly people, was an ideal location.
Marieke followed Rolf a year later.
Once in the United States, she missed the cheese from back home and began researching how to start her own business.
Marieke decided to get her Wisconsin Cheesemaking License.
She worked with a local cheesemaker and traveled back to her home country where she trained alongside two different cheesemakers throughout the week.
There she learned how to make authentic Dutch Gouda cheese.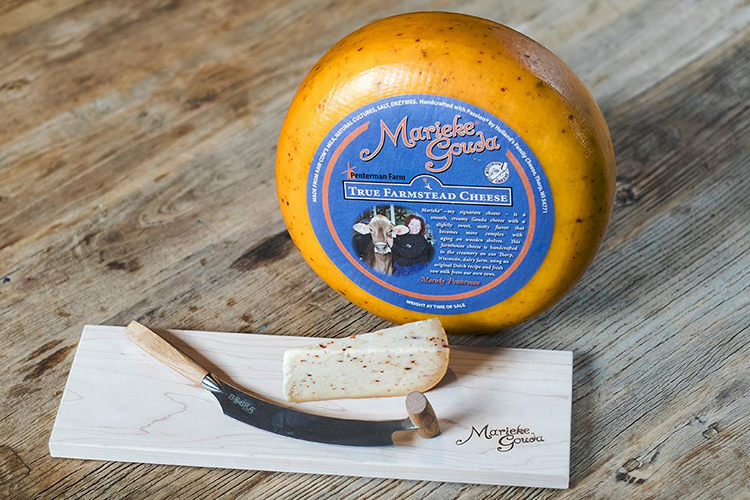 Award-Winning Cheese
Just four months after Marieke crafted her first batch of Gouda in November 2006, she captured a gold award at the US Champion Cheese Contest in 2007. Dozens of awards followed including her biggest win thus far, the United States Grand Champion in 2013. On January 24, 2015, Marieke won the Wisconsin Outstanding Young Farmer Award. She is the first female to win this award.

Making Gouda
Marieke's goudas are made with an authentic old world gouda technique. The equipment, cultures, herbs and spices are all imported from Holland. The rBGH free milk from the Penterman Farm cows couldn't be fresher - piped directly from the first milking of the day directly into the processing vat.
The curd is hand-packed into 18-pound forms before going under the press and brining for 60 hours. The wheels are then transferred to the special curing room and aged on Dutch pine planksthat absorb the liquid as the cheese ages. For the first 14 days the cheese is turned (flipped over) daily to ensure that the butterfat is evenly distributed throughout the cheese.
During this time the breathable coating is hand painted on the cheese. After the initial daily turning is complete, the cheese is turned twice weekly for as long as it is in our facility.
---
Since opening in November 2013, Marieke and Rolf have expanded to a brand new state-of-the-art facility that includes a store with viewing windows to see the farm and cheesemaking process up close. This is where their ultimate dream came true; the opportunity to have a location where they can share their passion for modern family farming and handcrafting the best Marieke Gouda in an open and educational environment.
The Pentermans' welcome everyone to visit.
---
Marieke Gouda Cheese Products
Checkout these great products from Marieke Gouda Cheese
---
Other Local Producers
Be sure to check out these others great local producers!