Cafe del Sol
Cafe del Sol
Type: Roaster
Produces: Coffee
Location: Iowa City, IA
Miles from Coop: 2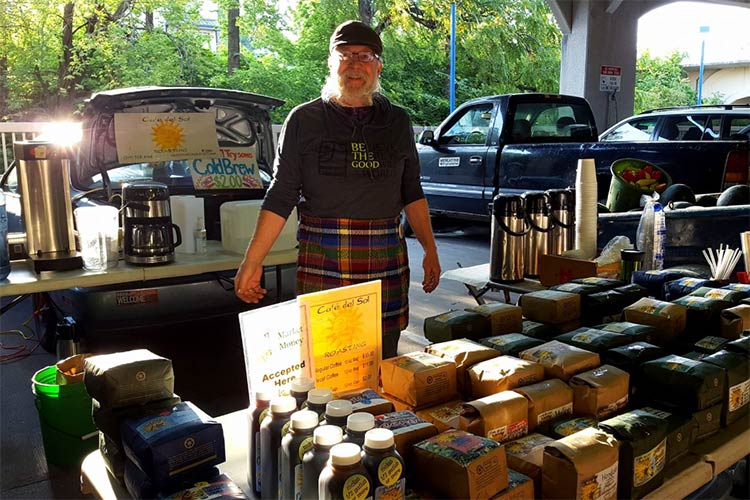 Stephen Dunham, crafter of Cafe del Sol coffee, is one of the longest running independent roasters in Iowa.
With a passion for great coffee and sustainability, Stephen developed a line of coffees with a clean flavor and footprint.
The journey from bean to cup, starts with organic sourcing from socially responsible farms that are air roasted in Iowa City and sealed in recyclable and bio-degradable packaging.
Air roasting varies from the traditional drum machine in the way that it roasts the beans; levitating them so they are the hottest surface and preventing any burning or charring.
Customers enjoy the clean-tasting flavor of Cafe del Sol's air roasted beans.
---
Cafe del Sol Products
Checkout these great products from Cafe del Sol
---
Other Local Producers
Be sure to check out these others great local producers!