Hedge Apple Kombucha
Hedge Apple Kombucha
Type: Producer
Produces: Kombucha
Location: Fairfield, IA
Miles from Coop: 61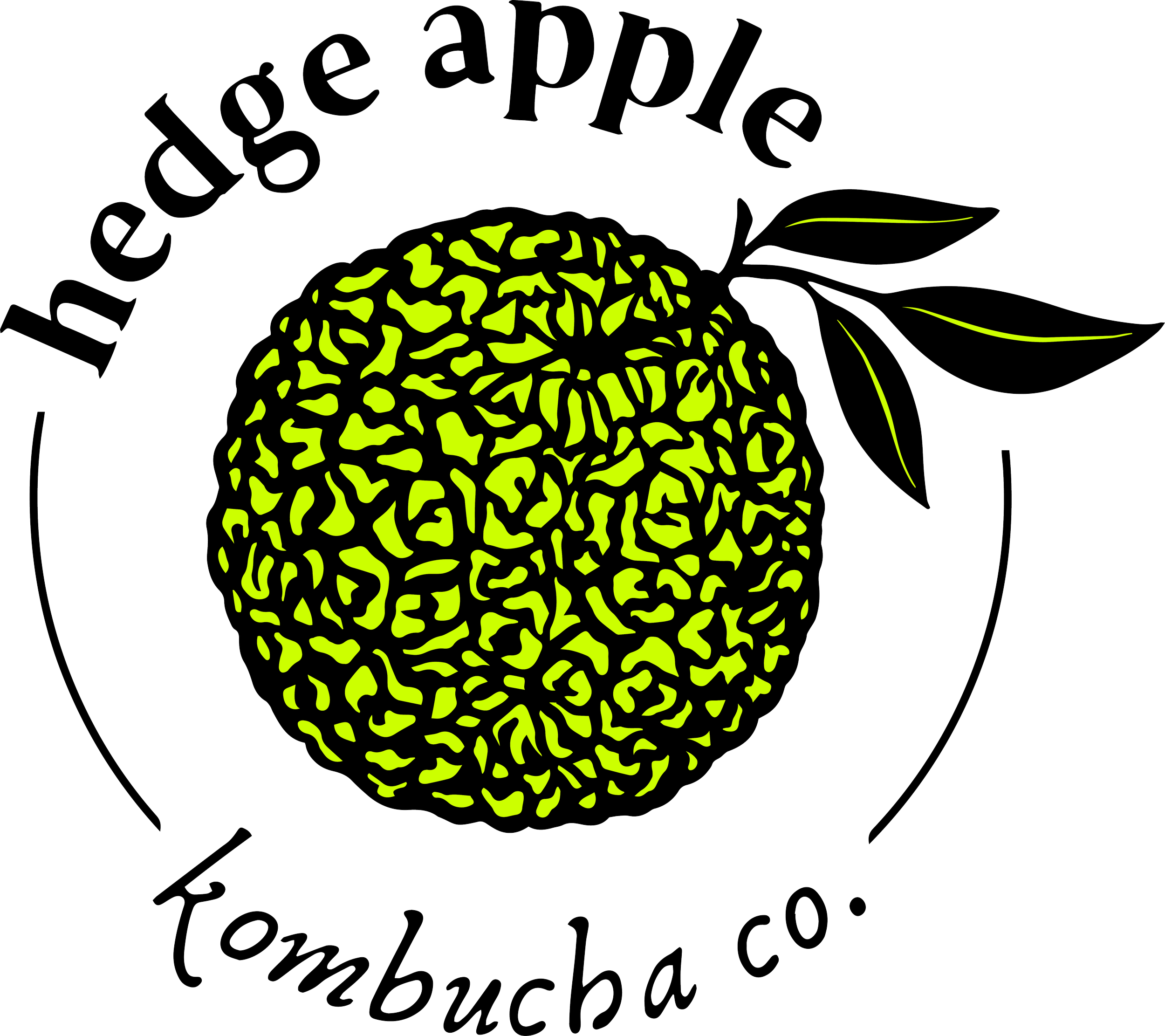 As brand new homesteaders in Fairfield, IA, Kyle and Lindsey's standard homemade house jar of kombucha evolved into a new family enterprise as their community support grew.
Kombucha became our way of sharing our gratitude with friends and neighbors who helped us get settled and build infrastructure on our land." -Lindsey
With their 2020 move to Fairfield to start a small family homestead, Kyle and Lindsey were ready for a change to fit their growing family. After word spread of their delicious homemade kombucha, they were given an opportunity from Breadtopia Food Collective to rent a kitchen and Hedge Apple Kombucha was able to scale for a larger audience.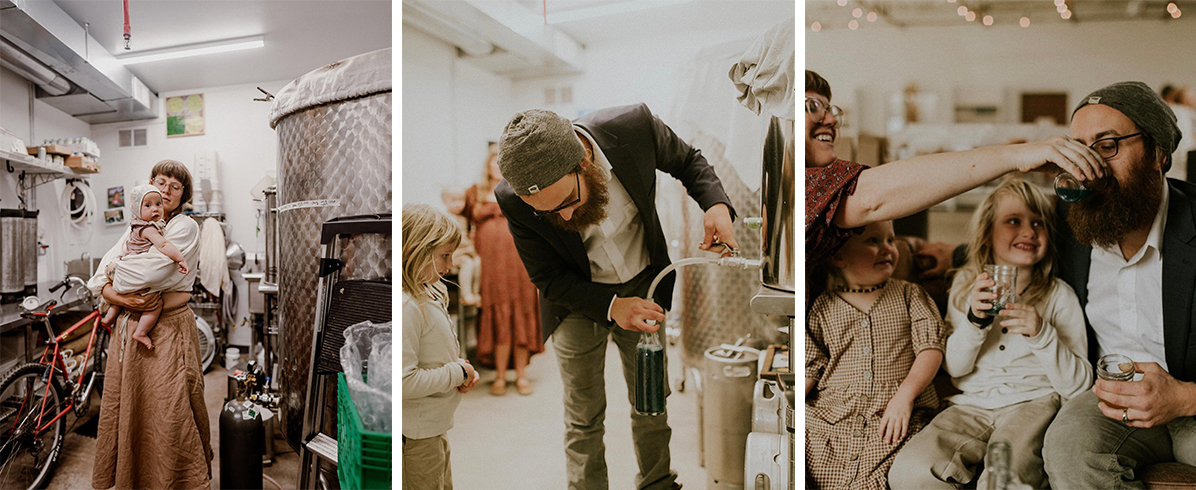 With a tiny home and off-grid homestead, the values of Hedge Apple Kombucha have sustainability in mind. Every can is hand filled and sealed in their 100% solar powered kombucha facility.
We are about as micro as an enterprise can be. Every can purchase is supporting a family homestead which aims to be a model for others to live in harmony with the land."
Ingredients are organic and sourced locally, with an aim to celebrate 1-2 ingredients at a time in their recipes. Lindsey has a background in herbalism and midwifery, so incorporating local medicinal plants for flavoring agents makes their kombucha especially unique.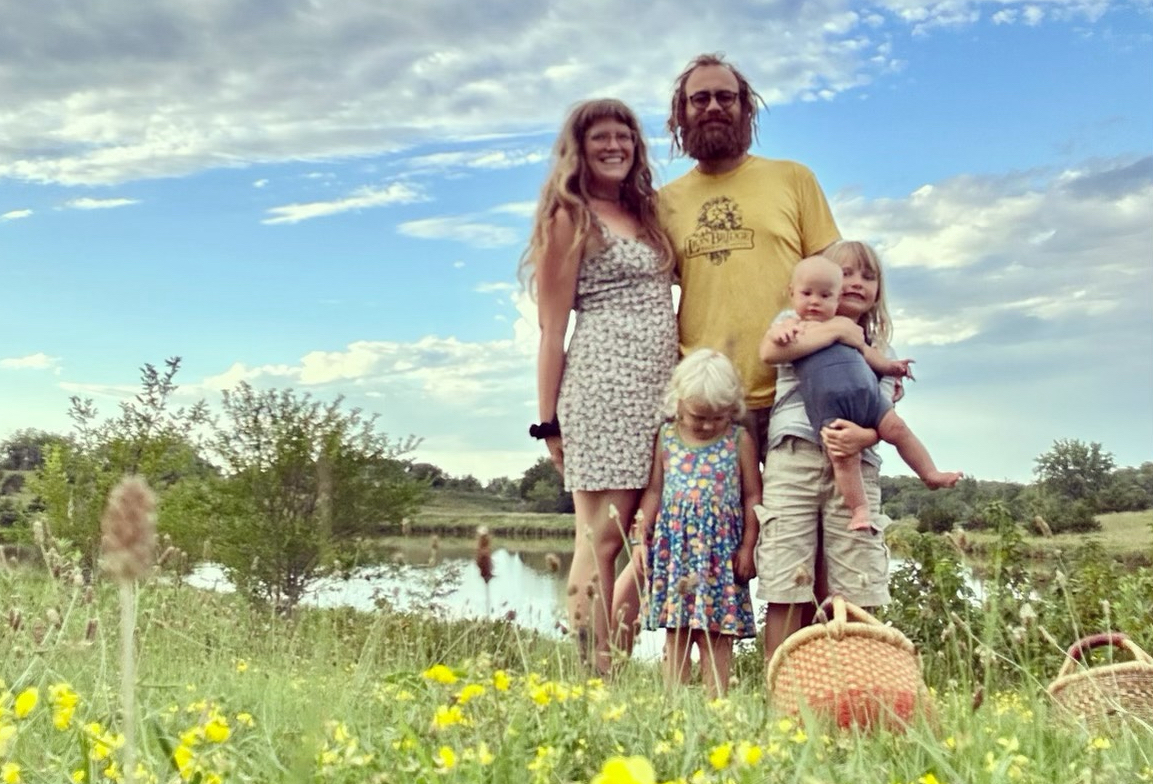 Using jasmine green tea, Hedge Apple Kombucha features a very smooth and balanced acid profile.
We are converting people to drink kombucha who commonly don't drink kombucha."
Kyle's favorite flavor is Blue Dream, a cannabis-inspired, dry hopped kombucha with a deep royal blue color thanks to the blue spirulina.
Lindsey's favorite flavor is Reisi Rose, a Pu'erh tea base with fermented Oregon organic reishi mushrooms, finished with cold soaked rose petals for a unique, floral/malty medicinal beverage.
---
Other Local Producers
Be sure to check out these others great local producers!