Lion Bridge Brewing
Lion Bridge Brewing
Type: Brewery
Produces: Craft Beer
Location: Cedar Rapids
Miles from Coop: 4
Since 2014, Lion Bridge Brewing Company has produced beers that are delicious, complex, and most importantly, approachable, and highly drinkable.
Alongside their year-round core offering that will easily become your new favorite, they pride themselves in giving their brewers free reign to use spices, herbs, and fruit to drive their creative process and develop new brews that you won't be able to pass up next time you're in town.


Quinton and Ana McClain, founders, owners, and operators of Lion Bridge Brewery.
"Our hope is to create loyalty through consistency, but also develop a loyalty through our ability to create strange, new brews that keep you guessing and smiling."
It's this passion for innovation that has helped establish Lion Bridge as an integral part of the community and one that we here at New Pi love to collaborate and work with.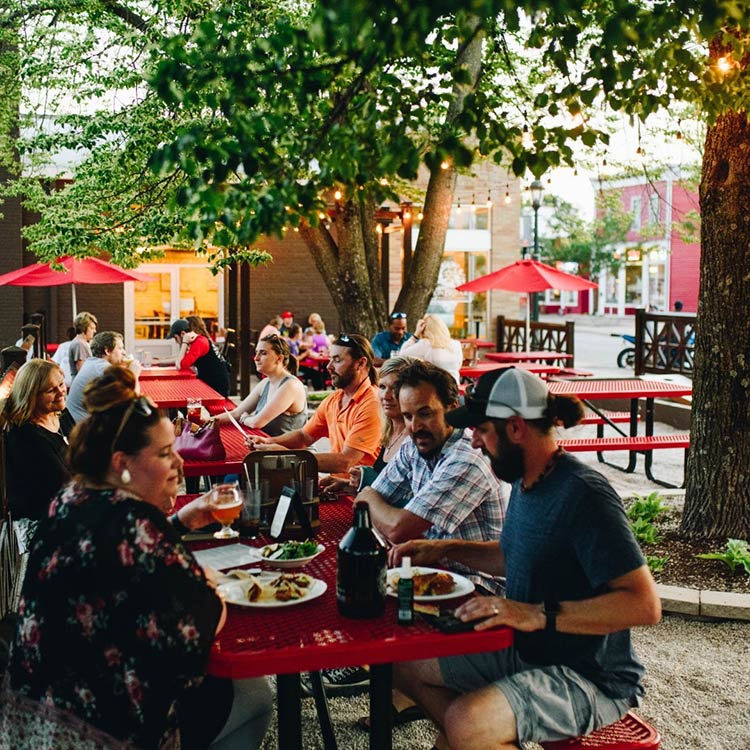 Whether it's through their world-class beers, mouth-watering food, or relationships with other local restaurants in the Corridor, Lion Bridge Brewing Company has made it their goal to create a space where their beer can be a catalyst for conversation, community, and local collaboration.
In an article with Little Village, founder, owner, and operator, Quinton McClain, said,
"I think breweries nowadays aren't necessarily looking to take over the world; they're kind of finding their niche and being happy. So much of being a brewery now is having a connection to the people, people who have a passion for your brand."
And what better way to connect with the community than by offering a friendly space where people can bond over their favorite brew?
Since the launch of their canned beer line in fall of 2018, you can find Lion Bridge Brewing Company in the aisles of your local New Pi.
Stop by to grab yours today!
---
Learn More About Lion Bridge on this Episode of Brewed:
---
Lion Bridge Brewing Products
Checkout these great products from Lion Bridge Brewing
---
Other Local Producers
Be sure to check out these others great local producers!