From the Blog
A Healthy Co-op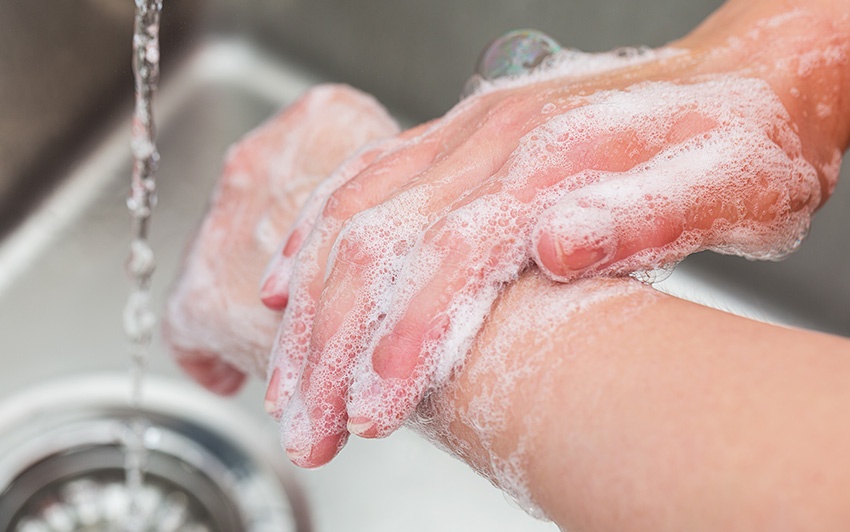 Here at the Co-op we continue to monitor the COVID-19 situation and make proactive adjustments as needed.
To date we have the following updates for our customers:
UPDATED 4/9/2020
Each Thursday, we will send an e-mail to you with updates. Our hope is this regular communication will keep us connected and up-to-date during this rapidly changing time. To sign up for our emails click here.
As social distancing continues to be vital, we have seen your increased need for our online shopping service, Co-op Cart. In order to help shoppers' access, and test expansion of our online service, the Iowa City Store will be closed for in-person shopping tomorrow, Friday, April 10, and will be fulfilling online orders only. This trial of online only shopping will provide guidance on how to best serve our shoppers moving forward. To place your order for pick-up, please visit Shop.NewPi.Coop. Any future store closures will be communicated in advance so you can plan your shopping accordingly.
Beginning this week, our store team members have been strongly encouraged to wear masks while working.
The CDC continues to make recommendations on safe practices while running essential errands. You can find their most recent updates here.
---
UPDATED 4/3/2020
As a way to say thank you to our healthcare providers on the frontlines and behind the scenes we will be offering 10% off all Co-op Cart orders to healthcare workers with promo code THANKYOU10. Just present you hospital/clinic badge or ID at pickup. No membership required.
---
UPDATED 3/24/2020
We continue to monitor the status and spread of COVID-19 in our communities and are making operational changes to best serve you, care for our staff, and be a responsible member of our community:
While shopping, please practice social distancing by keeping 6 feet between you, other shoppers and our staff.
Due to high demand for shopping hours dedicated to seniors and those with serious chronic medical conditions, we will expand these hours an additional hour from 9 a.m.-11 a.m. on Tuesday, Thursday, and Sunday mornings. The store will open to general public starting at 11:00 a.m. on those days. Maintaining social distance by utilizing online shopping or other avenues to reduce personal contact is greatly encouraged. We know these hours are not the perfect solution, and we are actively working to scale our online shopping operations. Our hope is they will provide shopping options to seniors who need groceries and for whom online shopping isn't an option.
In order to avoid outside contamination, we are asking shoppers to no longer use outside containers including reusable grocery bags.
Effective immediately, we will no longer be accepting returns at our stores. If for some reason you purchase an item that in someway doesn't meet New Pioneer's high standards, please contact your local store.
Our hot bar and salad bar is now closed. For prepared food options, please visit our grab-and-go cases.
We continue to see higher than usual out of stock rates from our distributors due to increased demand. We're working hard to keep our Co-op stocked with the products you want, but we ask for patience in these unprecedented times.
We have seen a significant increase in demand for our online shopping platform- Co-op Cart. With the ongoing demand and product supply shortages, our personal shoppers will make substitutions when possible when we don't have the selected product in stock.
---
UPDATED 3/21/2020
In the coming days you will notice plexiglass shields at our checkouts – just another measure taken to protect our shoppers and our staff.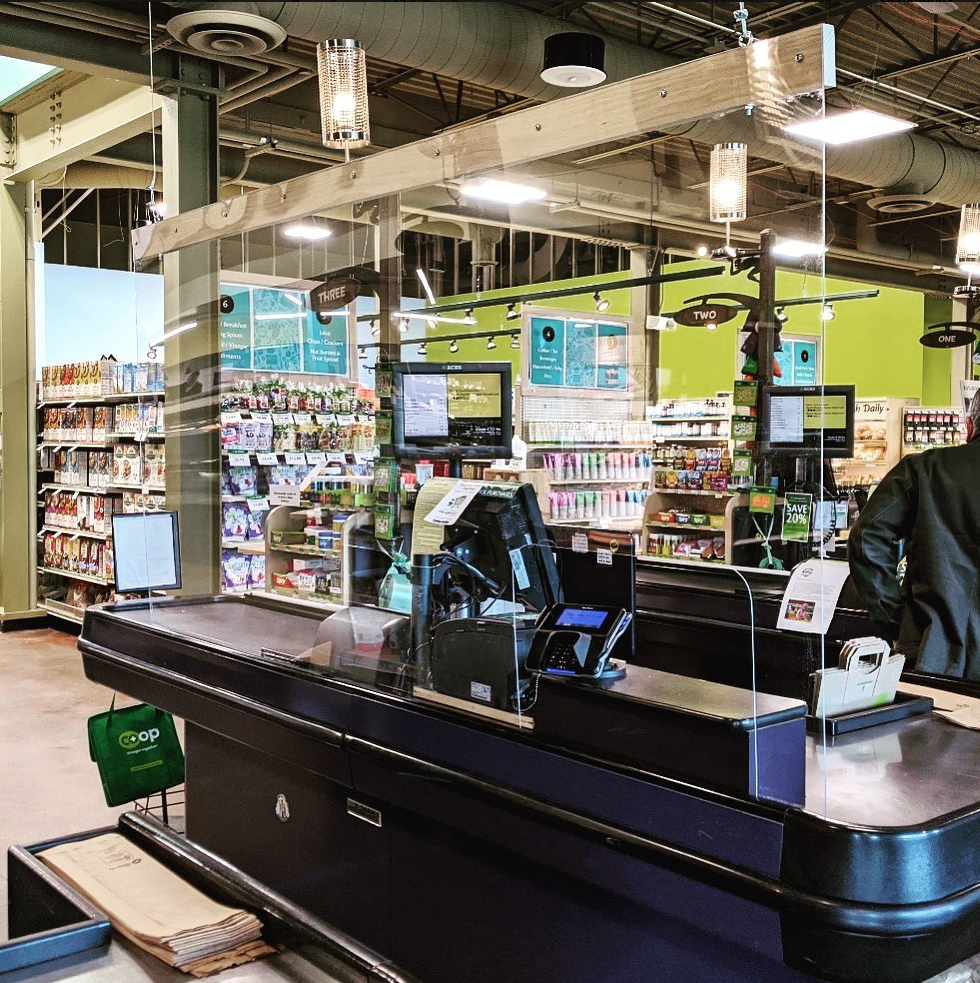 UPDATED 3/16/2020

Effective Today
To make online shopping and pick up more accessible for all our shoppers, we have dropped our minimum order temporarily to $35, with pickup fee being waived for everyone.
For the safety of our staff, we are not accepting bottle redemptions (until further notice).
Bulk gravity bins & bulk drinks remain open but we request that you use our freshly stocked containers. We will be removing all scoop-based bins to prevent contamination and we will be prepackaging as many bulk items as possible in the coming days.
Other bulk products may be temporarily removed (per store's discretion).
Co-op Café will be closed until April 13 to align with the Coralville Library's closing.
We have closed our seating areas and self-service soup, hot bar and salad bar. You can now find these items prepackaged on our hot bar and in our grab-n-go cases in each store.
Beginning March 18 – new temporary hours will take place.
All Co-op locations will be open from 10 a.m.-7p.m.
Effective March 19 – A new Senior Shopping Hour (for those 60+) will be available Tuesdays, Thursdays, and Sundays from 9 a.m. - 10 a.m. to ensure senior shoppers have the opportunity to shop with decreased risk of exposure.
---
UPDATED 3/10/2020
The news about Coronavirus spreading in our country and cases in the area is concerning. Your co-op is closely monitoring the situation and taking precautions for the health of our shoppers and staff.
We have stepped up frequency of sanitizing door handles, work equipment, and other surfaces and have installed more hand sanitizing stations around the store. We are reminding employees to be vigilant about hand washing and are asking anyone with cold flu symptoms to stay home.
If you'd prefer to use Co-op Cart as a means of getting groceries you are welcome to do so. We are happy to collect your groceries for you. Or if you are looking to stock up on any items you are welcome to order a case with a 5% discount.