Meat Bundles
Meat Bundles
The highest quality, sustainably-raised meats now available in value packs.
Perfect for a party or stocking your freezer, these meats are hand-cut by our talented meat cutters and packed specially for you. All our meats are responsibly-raised, all natural, without antibiotics or added hormones. We feature Thousand Hills Cattle Company grass fed beef that is lifetime pasture-raised, local & regional pork from Sobaski's and Beelers, and Air-Chilled Smart Chicken.
Available in-store and coming soon to Co-op Cart.
Please allow 48 hours advanced notice for our meat cutters to produce.
Available at all New Pi stores.
Call or stop by the meat department to place your order.
---
Meat Bundles
All meat bundles are vacuum-sealed for maximum freshness and shelf life.
Ready to go packs you can place in the freezer or right on the grill.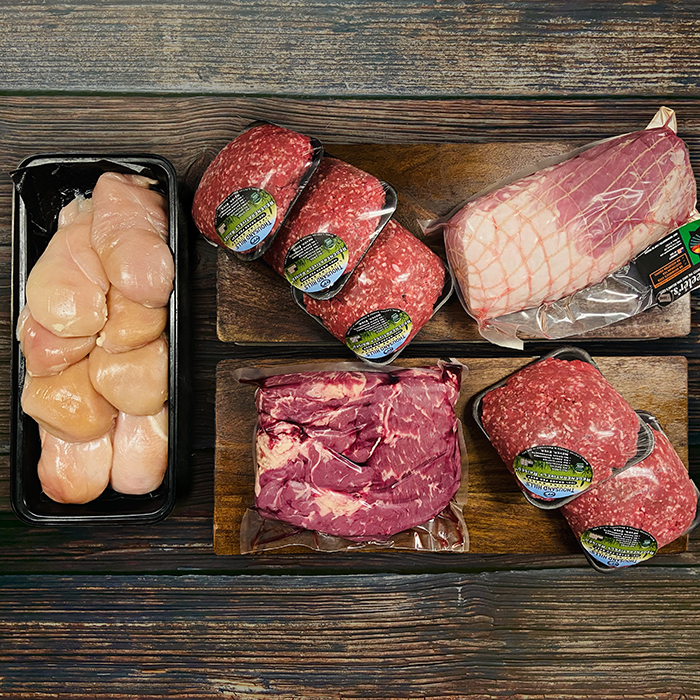 Basic Bulk Meat Bundle – $120
5 lbs. fresh Grass Fed Ground Beef
4 lbs. Smart Chicken Breasts, boneless & skinless
3 lbs. Grass Fed Beef Chuck Roast
4 lbs. Boneless Pork Loin Roast
---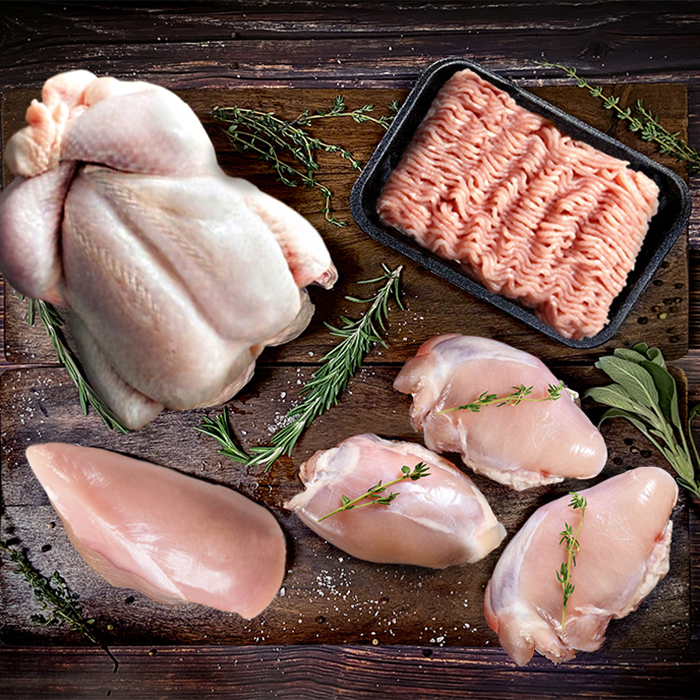 Smart Chicken Bundle – $45
4 Smart Chicken Breasts,
boneless & skinless (8-10 oz. each)
6 Smart Chicken Thighs
boneless & skinless (3-5 oz. each)
1 Whole Smart Chicken
(4-4.5 lbs. each)
1 lb. Smart Ground Chicken
(16 oz.)
---
Griller Packs
Griller packs come wrapped in butcher paper and ready for the grill.
Individual flavors are wrapped separately and labeled for your convenience.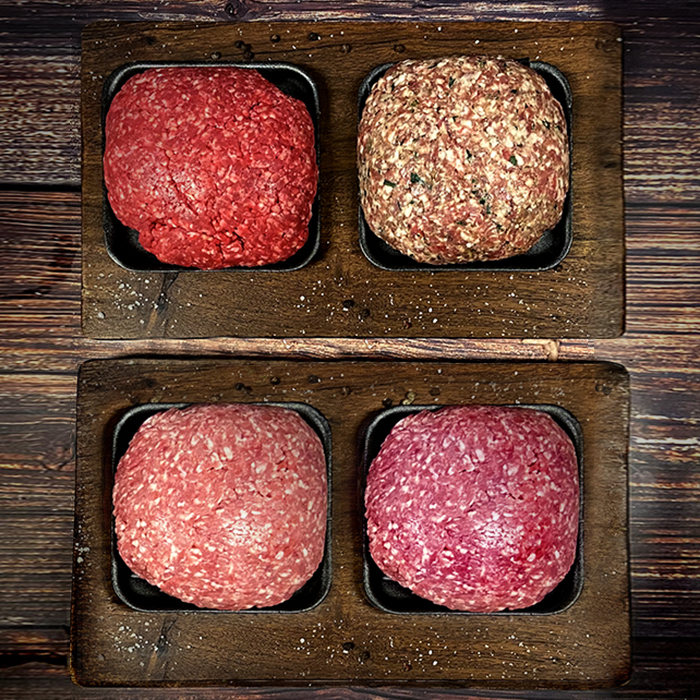 The New Pi House Grind – $78
3 lbs. fresh Grass Fed Ground Beef
3 lbs. Bulk New Pi Sweet Italian Sausage
3 lbs. New Pi Ground Pork
2 lbs. New Pi Fresh Ground Lamb
---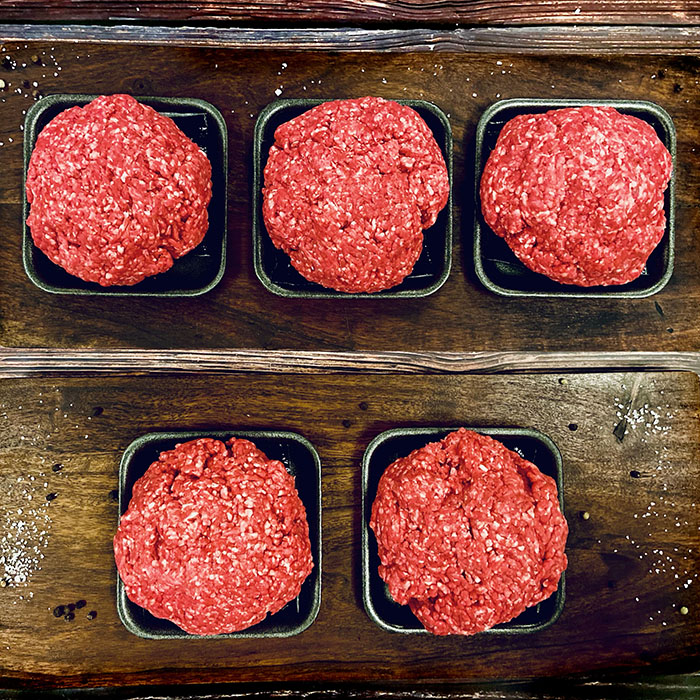 New Pi Fresh Ground Beef Bundles
5 lbs. $40.00 – Save 11%
10 lbs. $78.00 – Save 13%
20 lbs. $145 – Save 19%
---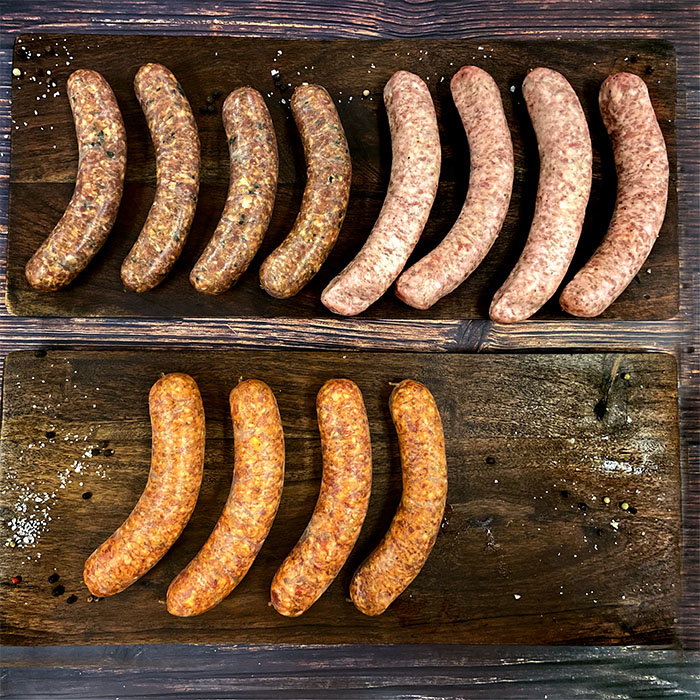 New Pi Sausage Link Sampler Combo #1 – $18.00
Save 25%
4 New Pi Brats
4 New Pi Sweet Italian Sausage links
4 New Pi Chorizo Sausage links
---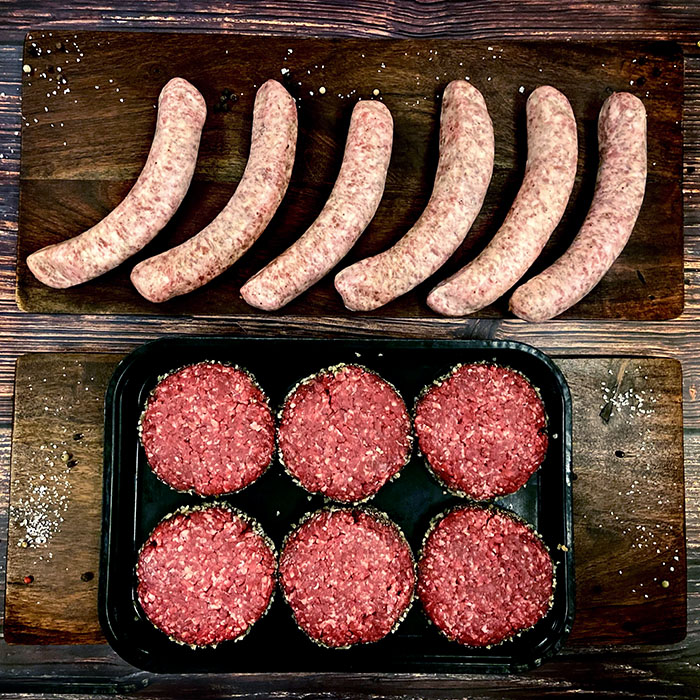 New Pi Griller Pack #2 – $27.00
6 Grass Fed, House-Ground Beef Burger Patties
6 New Pi Brats
---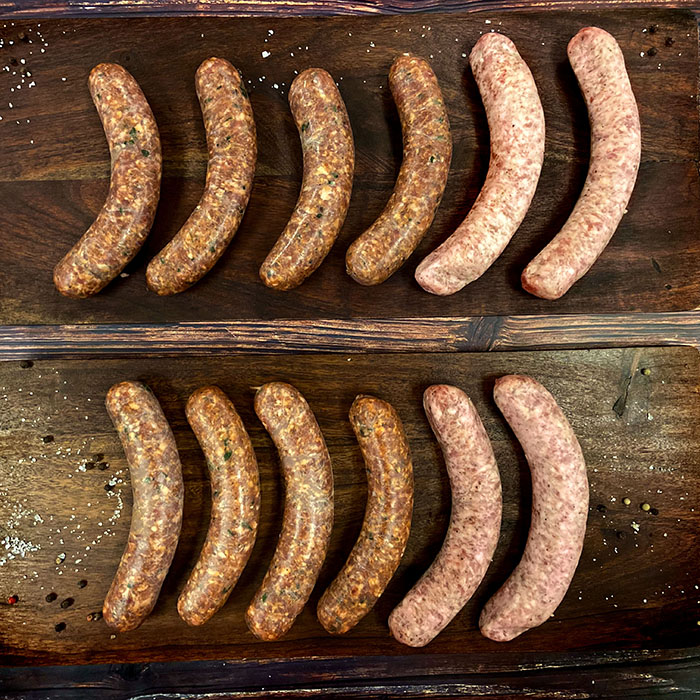 New Pi Sausage Link Sampler Combo #2 – $18.00
Save 25%
4 New Pi Beer Brats
4 New Pi Sweet Italian Sausage links
4 New Pi Hot Italian Sausage links
---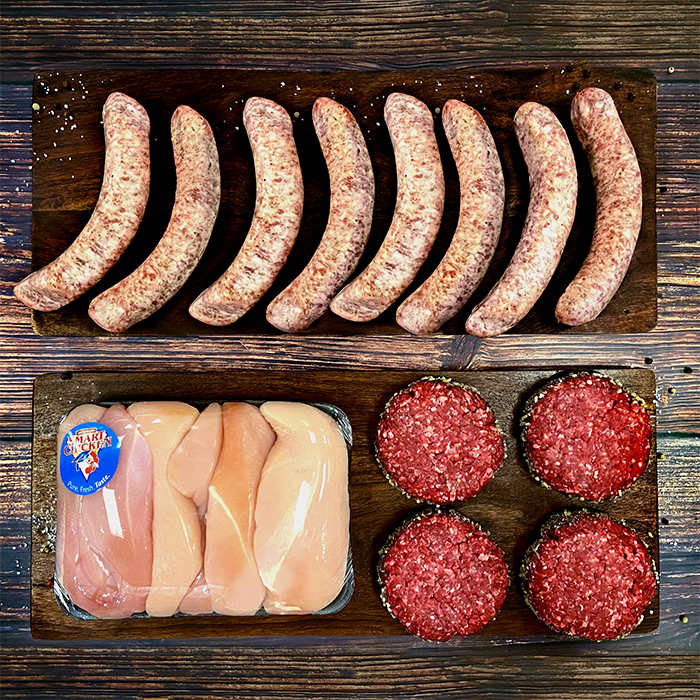 New Pi Griller Pack #1 – $42.00
4 New Pi Brats
4 New Pi Beer Brats
4 Smart Chicken Breasts, boneless skinless
4 New Pi Fresh Grass Fed Ground Beef burger patties
---