This Week's Menu
February 24 - March 1

MONDAY
Meatless
Popcorn Tofu
Brown Butter-Miso Sweet Potatoes
Cheesy Grits w/ Scallions
Roast Parsnips, Carrots with Lemon, Thyme & Honey
TUESDAY
Happy Mardi Gras!
Viet Cajun Fried Rice with Shrimp
Creole Red Beans and Rice
Maque Choux
Etouffe with Chicken and Andouille
Wednesday
Indian Cuisine
Mumbai Meatballs
Butternut Squash Curry
Butter-Roasted Masala Potatoes
Vegetable Korma


THURSDAY
Mediterranean Medley
Chicken with Romesco Sauce
Vegetable Lasagna
Broccoli with Orange and Basil
Fennel Roast Potatoes

FRIDAY
Burrito Bar
Mexican Pork / Chicken
Pinto Beans
Mushrooms, Onions,
& Peppers
Zucchini, Tofu,
& Tempeh
Red Rice

Saturday
Southwest Sampler
Chicken and Biscuits
50-50 Fries
Blackened Tofu Gumbo
Pot Likker Collards with bac'n bits
MWF: Sweet Potatoes, Mac n' Cheese, Steamed Vegetables
Daily Soups: Creamy Tomato, Vegan Chili
Salad Bar
Available Daily: lettuce & spinach greens, tomatoes, peppers, radishes, onion, olives, shredded cheese, feta crumbles, blue cheese, ham, chicken, New Pi croutons, house dressings, assorted Co-op salads and more.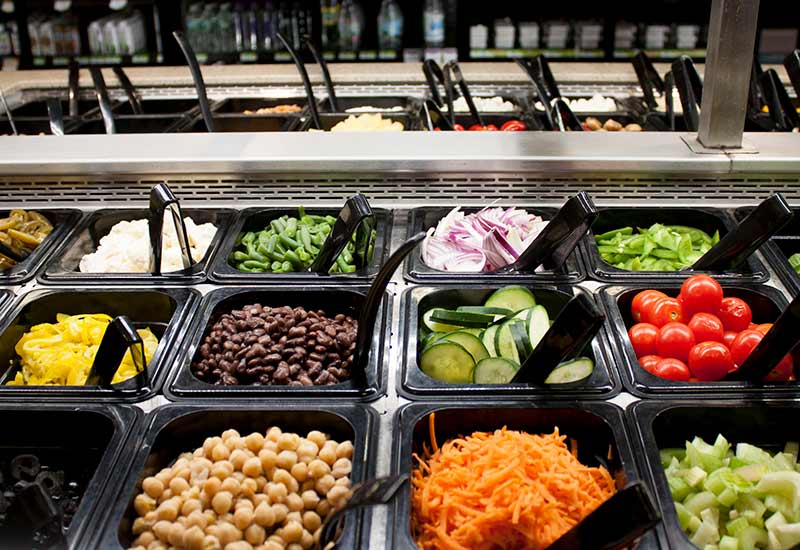 Bulk Beverages
Enjoy a glass or a growler!
Hot coffee, kombucha, cold brew, and Tractor soda available.