From the Blog
Up Your Energy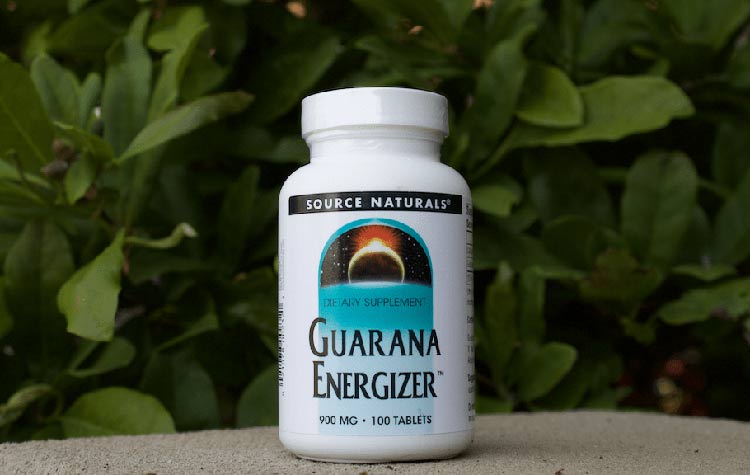 Reawakening after winter can be a slow process, but warm weather and longer days motivate us to get moving again. Rubbing the last of the sleep from our hibernated eyes can be a little tough, however.
Some days just getting to work can take effort, much less starting a new exercise routine!
I've discovered a wonderful 1-2 punch to help knock out the last remains of the sluggish season doldrums.
Source Naturals, the brilliant formulators of health-supporting staff-favorite Wellness Formula, now offers a great, affordable product called Guarana Energizer.
Guarana, native to the Amazon region of South America, has a few qualities that set it apart from our tired 'ole standby energy boosters like coffee.
Guarana contains caffeine (this product contains the equivalent of 1-2 cups of coffee), but guarana is fatty and isn't very soluble in water.
This results in a slow metabolism of the caffeine – in other words, we don't get the jolt we get with coffee, nor do we get the crash.
I notice the effects about 15-30 minutes after taking it – a significant uptick in energy levels, but none of the jitters I get with other forms of caffeine.
I also notice a lasting effect for several hours (I would not take this near bedtime).
Guarana Energizer is a great choice for those days when you just feel a bit sluggish and unmotivated – it's a helpful boost to carry you through your workday.
I have slowly revived my workout routine one step at a time, and I love to take Guarana Energizer before heading to the gym. By the time I get there, I am raring to go.
For the second round of the 1-2 punch, I pair it with ChlorOxygen from Herbs, Etc. (available at all 3 New Pi stores).
I'm not exactly your classic gym rat, and I run into limitations just like everybody else, but what shocked me was how long I could extend my cardio routine with the addition of ChlorOxygen.
I tend to start with a bit of cardio, hit some weights, and finish with a second longer cardio session.
When I take Guarana Energizer AND ChlorOxygen before my workout, my fatigue threshold is unbelievable.
My cardio sessions double, and I feel like I could still keep going beyond that.
The first time I tried the combo, I had to stop myself to make sure I didn't overdo it: normally after 20 minutes on the elliptical I am pretty close to done, but even after 45 minutes I was still itching to push on!
Pretty amazing stuff.
What is ChlorOxygen? It's the most popular chlorophyll product in the U.S. Chlorophyll is "blood" for plants, and taking chlorophyll is meant to help with oxygen delivery to all cells in the body.
ChlorOxygen is an internal deodorant – a substance ingested to help neutralize odors emanating from the body – and ChlorOxygen is also formulated to maximize oxygen utilization.
It can address everything from increasing endurance to preventing altitude sickness when traveling – some people pick it up before going into the mountains.
Add it to your supplement regimen to fight off fatigue and increase stamina.
I love the stuff.
So for a little help to get through the workday, or motivation to start or continue an exercise routine (as we all should!) pick up some Guarana Energizer and ChlorOxygen, and let us know how you like it!