From the Blog
The Year of the Essential Worker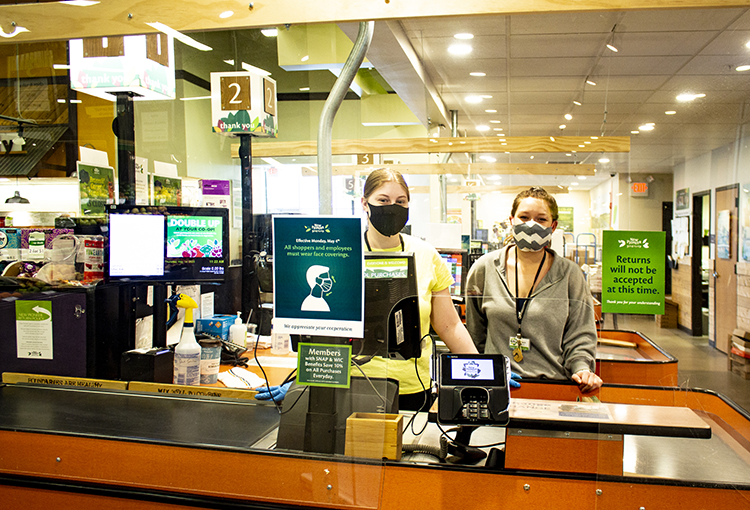 First, to the New Pi team:
Thank you for what you have done this year.
2020 has ushered in more and faster change than we have ever experienced.
With the onset of the COVID-19 pandemic, you quickly shifted to nearly half of all sales taking place online.
This meant we saw you – our favorite cashiers, deli staff, and others – taking on a new role and picking online orders.
During the months when we could not leave our homes, and many were working from home, you donned your masks every day and came to work.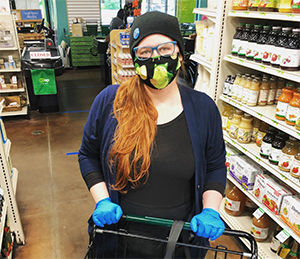 You worked even harder when your co-workers had to stay at home because of health concerns, or you yourself stayed home when you were sick to make sure everyone at the store could stay healthy.
You all kept our grocery store up and running to serve our community.
Then, in August, Cedar Rapids was hit with a land hurricane.
Hurricane Iowa (as I have not so affectionately taken to calling it) hit us without any warning on a Monday over the lunch hour.
What followed was chaos in a city without electricity, cell service, or working internet.
Going to bed in hot, dark houses and waking up in hot dark houses, the Cedar Rapids team kept coming to work to make sure Cedar Rapids residents had groceries.
As I write this – 3 weeks out from the storm – I'm sure many of you are still displaced, or without internet, or wondering if you'll ever be able to see your backyard or street again through all the broken trees.
So, thank you.
Thank you all for collectively being the hardest working and most dedicated group in the Corridor.
This is the year of the essential worker.

To our members:
Thank you for your loyalty and support.
Not knowing what 2020 had in store for us, we fortuitously launched our Co-op Cart online ordering program in 2019.
You trusted us to provide contact free grocery shopping when COVID hit.
You continue to keep our staff and each other safe by diligently wearing masks whenever you are in the store.
While we've noticed that your shopping habits have changed (more baking supplies, fewer prepared foods), you have shown us your support by continuing to make our stores part of your shopping routine.
We all own the Co-op, so from one member to another, thank you for ensuring we are here for the next generation.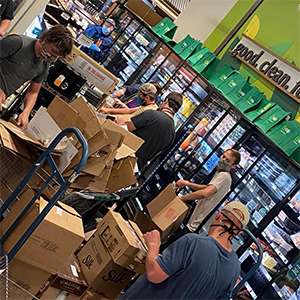 When the Derecho hit the Cedar Rapids store, you were patient as we waited for the generators to fire up and for power to be restored.
We appreciate your ongoing patience as we restocked the store and worked on repairing the damage to the building.
As we continue to respond to the ever-changing retail marketplace, we know you have our backs and will keep providing us with support.

Finally, to our community:
Thank you for trusting us to provide an essential service to the Corridor.
The support of our community allows us to be a revenue stream for local farmers and producers, and an employer to our dedicated team.