From the Blog
Celebrating Women-Led Businesses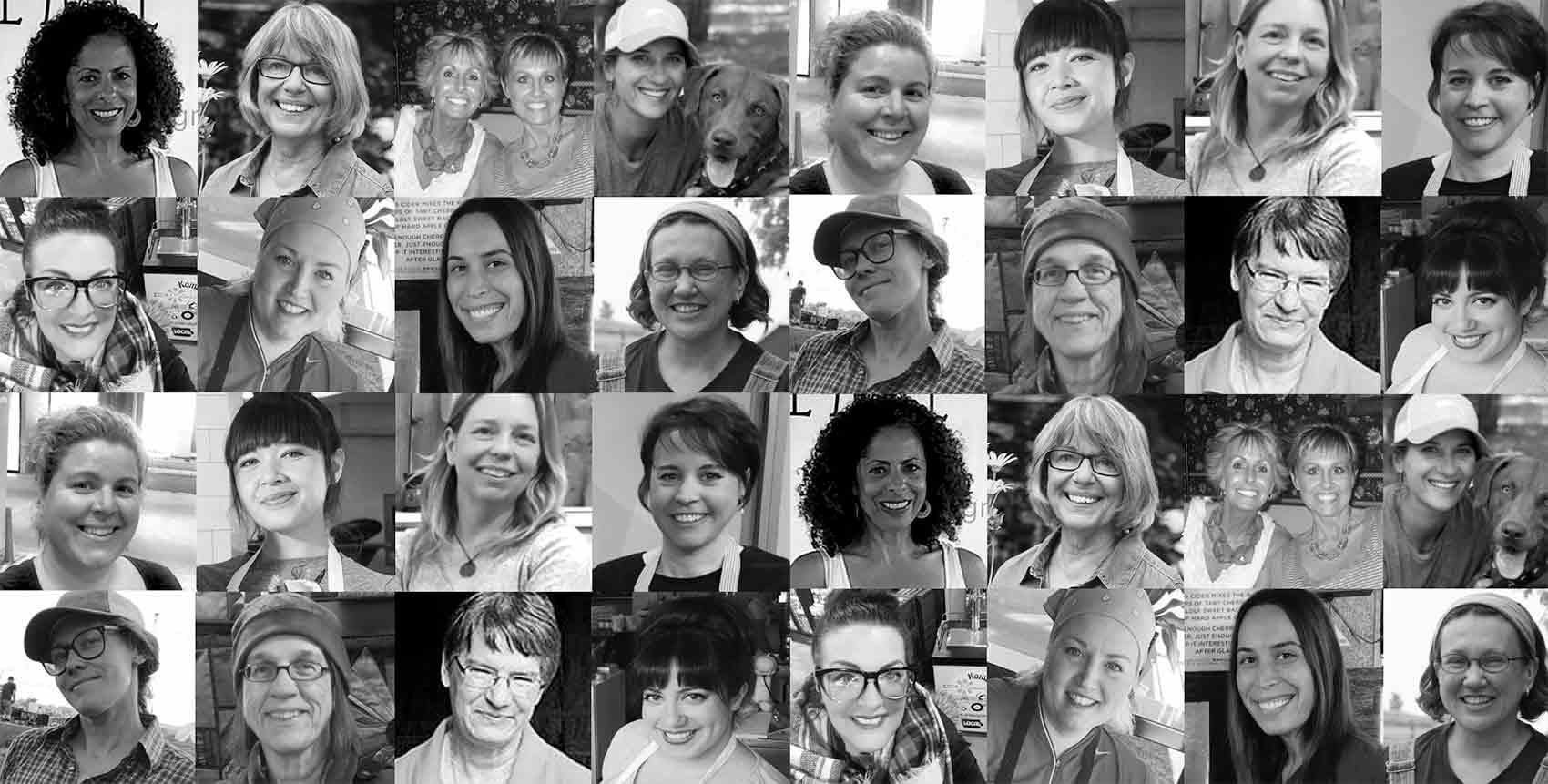 International Women's Day is March 8, and we are excited to highlight some of the amazing women-led businesses that we support on the shelves of New Pi. Below are just some of the women-led businesses who sell their products through the co-op. Join us in empowering these enterprising individuals!
Kristy Guerra's skin and hair care line is designed to boost your natural assets with healthy nutrients. Acure products are free of parabens, formaldehyde, sulfates, paraffin, and mineral oils, and are never tested on animals.
Agri-Cultured
Waukee, Iowa
Sarah Underberg and her husband Eric started making fermented foods to address health problems like joint pain. Today Agri-Cultured makes raw sauerkrauts, pickles, and kimchi.
"We're changing lives one gut at a time," Sarah says.
---
Washington native Prairie Rose Hyde and her husband Olowo-n'djo Tchala, from Togo, West Africa, founded Alaffia in 2003. Alaffia makes skin and hair care products that are Fair for Life-certified, and uses a portion of their proceeds to support Empowerment Projects in West Africa.
Fairfield, IA
Meghan Dowd, her brother Jack, and her mother Deb, created Cado in 2015. They make non-dairy frozen desserts with an avocado base in a range of sweet, ice cream-y flavors.
---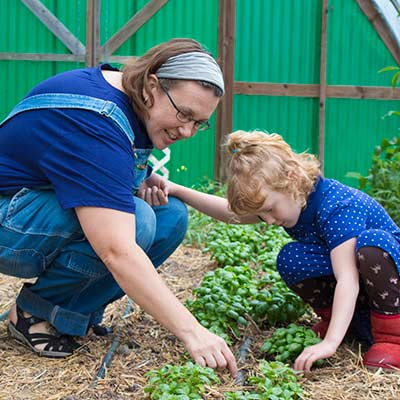 Dirty Face Creek Farm
Hills, IA
Jessica Stutsman uses her background in watershed restoration to care for the organic farm she began with her late husband, Mike. She grows organic herbs and vegetables at Dirty Face Creek Farm with her daughter, Sophie.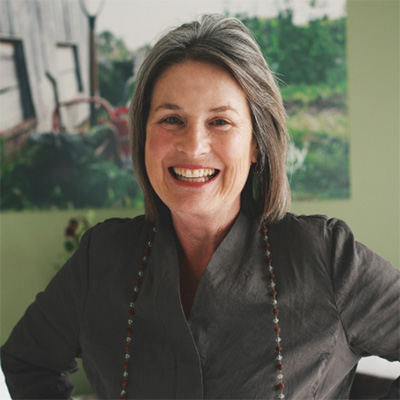 Evan Healy, a holistic aesthetician, founded the cult favorite skin care line that shares her name back in 1999. Her simple product formulas are made from organic, plant-based ingredients from small farms around the world.
---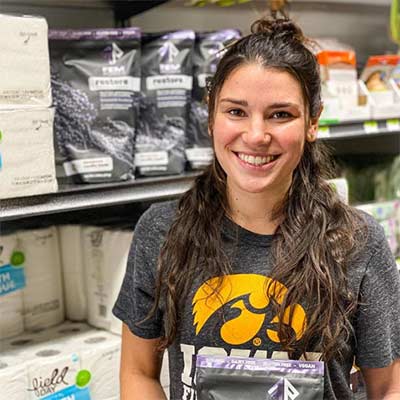 Mallory Lefkowitz was a Division I field hockey player at the University of Iowa. She was consistently using protein powders that were developed for the male body building industry and just didn't work for her and her teammates bodies. After reaching out to elite female athletes across the country, it became clear that these women shared her frustration at the lack of female-specific formulations. She formulated a plant-based, simple superfood powder called FEM Power Restore.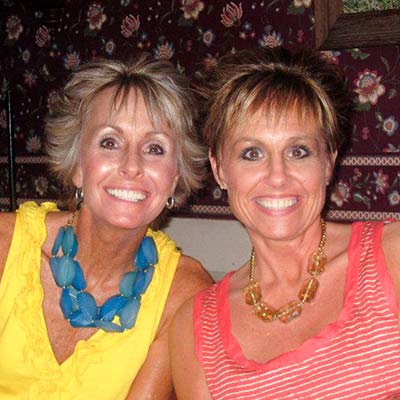 Coralville, IA
Lisa and Anne Galassi started bottling their Italian grandmother's recipe to "make the taste of homemade a reality for busy families." Galassi partners with Bring Change 2 Mind to fight the stigma of mental illness.
---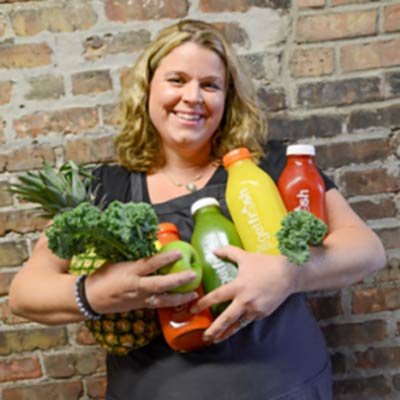 Cedar Rapids, IA
Wendy Zimmermann has been making juices as a healthy and healing treat for over two decades. Now, she and her staff are making the most of Eastern Iowa's locally-sourced produce serving up customizable smoothies and cold pressed juices. Maintaining a truly farm-to-bottle spirit, they're committed to staying completely compostable, sustainable, and natural -- and you can taste the difference in every sip.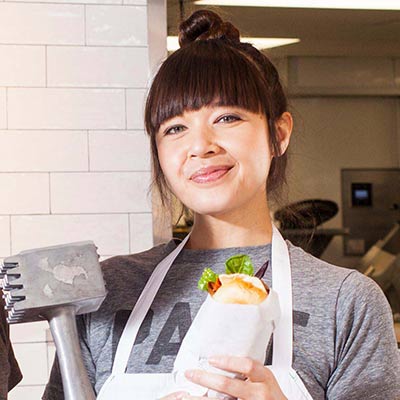 Minneapolis, MN
Aubry Walch and her brother Kale founded their vegan "butcher shop" in Minneapolis to tremendous success. Herbivorous Butcher's delightful, meat-free, plant-based products include deli slices, cheeses, and bacon.
---
Iowa City, IA
Hue Hill crafts farm grown vegetables into vibrant, live cultured, powerfully probiotic fermented foods. From traditional sourkraut to beet ginger kraut and pickled, spiced slaw – their ferments are not only delicious, but packed with nutrients.
Pam Walden is the owner and winemaker at Jezebel (and Willful Wines). She makes her critically acclaimed, fruit-forward wines at Southeast Wine Collective in Portland, Oregon.
---
Iowa City, IA
Growing up in Texas, Mercy Sueppel learned to cook at a young age. Now Mercy works with her children Laurie and Bart to make preservative-free, authentic Mexican sauces and spices with fresh ingredients under the La Casa label.
Vinton, IA
Carmen and Carlos Legaspi and their family are behind La Reyna, the brand that is proud to be "Hecho en Iowa" since 1991. They are known for their excellent fresh pico de gallo, guacamole, queso sauce, and more.
---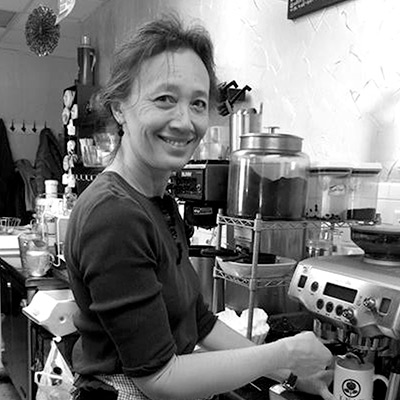 Leaf Kitchen
Iowa City, IA
Harriet Woodford and Masae Judge have grown their business from the farmers market to their lovely café. We enjoy Leaf Kitchen's famous butter cookies year-round at New Pi.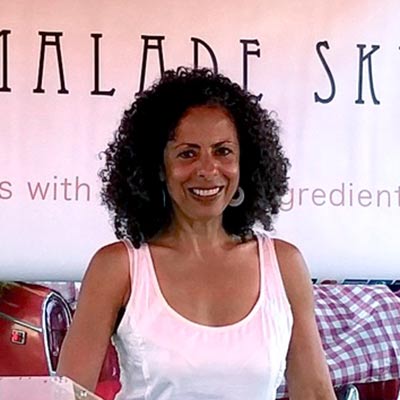 Fairfield, Iowa
Marmalade Sky is a local artisanal bakery specializing in gluten-free treats. Founder Malak Nour uses fresh, organic ingredients to create divine desserts like brownies, macaroon bars, and mini cakes.
---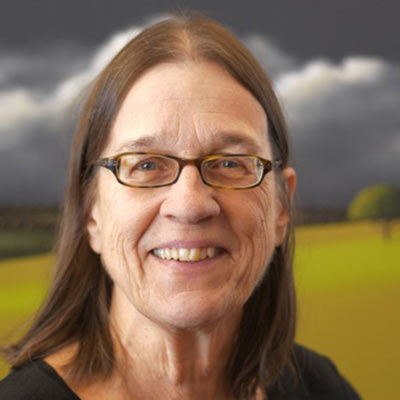 patti z
Iowa City, IA
New Pi staffer patti zwick (known for her beautiful quiltz) makes one-of-a-kind watercolor and quiltz-inspired cards by hand. Patti's eye pillows, filled with organic flax and organic lavender, are also available at the Co-op, where she has worked for over 30 years.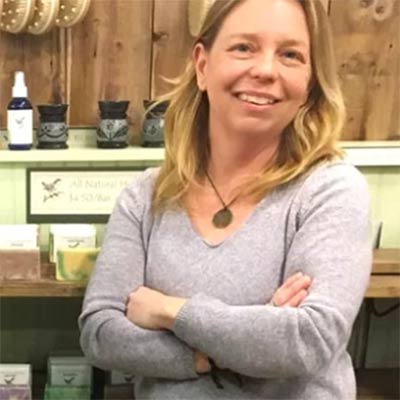 Kalona, Iowa
Wende Fugate hand-makes her small-batch vegan soaps, skincare, and home products with organic and local ingredients. Rare Bird offerings are free from sulfates, parabens, and preservatives, and made with pure essential oils.
---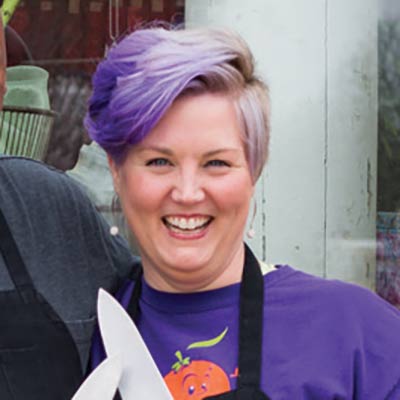 Cedar Rapids, IA
Jessica LaFayette of Rawlicious produces vegan & completely gluten free food specializing in making healthy taste delicious. By not heating anything above 115 degrees all the beneficial nutrients bio-available for your body to use for energy. From grab and go wraps and sandwiches to baked goodies- their raw vegan goodies don't disappoint.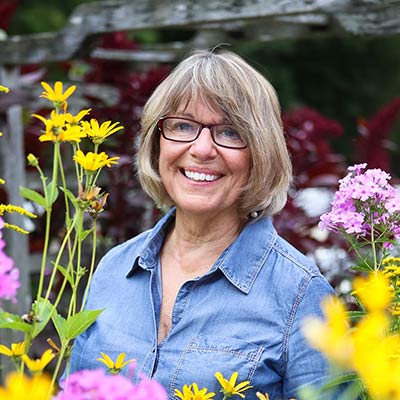 Seed Savers Exchange
Decorah, Iowa
Diane Ott Whealy and Kent Whealy founded Seed Savers in 1975 with two sets of family heirloom seeds from the 1870s. Today the organization promotes biodiversity by preserving heirlooms and sharing seeds from more than 20,000 plant varieties.
---
Triple Creek Dairy
Long Grove, IA
Brendia Kempf makes award-winning cheeses (in an array of flavors) from the milk of her award-winning goats. Triple Creek takes pride in creating products that can be enjoyed by people who can't have cow's milk – and everyone else, too!
Walker Homestead
Iowa City, IA
Walker Homestead has humble roots that began with five acres and a vision for a little bit of Napa in the Iowa countryside. They now produce 6 varieties of wine on their farm on the west side of Iowa City.
---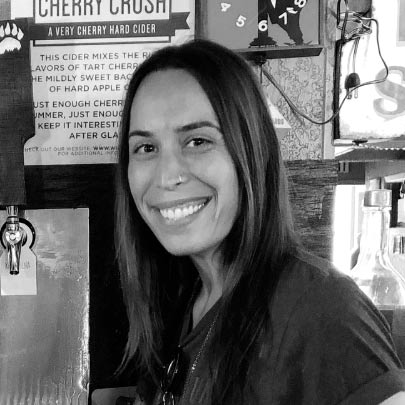 Wild Culture Kombucha
Iowa City, IA
Rachelle Schmidt and Tim Roed began Wild Culture in 2015. They brew raw, live, and unfiltered kombucha from fresh produce they juice themselves.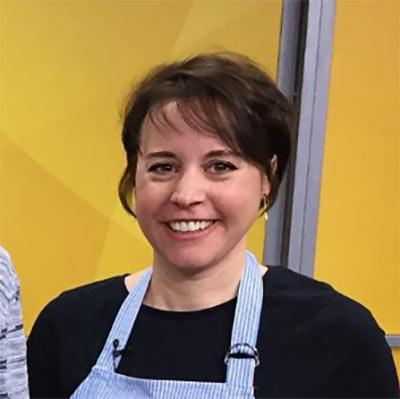 Woah Nelli
Iowa City, IA
Mary Paoli started producing her own cleaners and laundry detergents after learning more about the chemicals that are often included in them unnecessarily. Whoa Nelli's all-natural products are made with simple, natural ingredients that clean well and smell great. Added bonus- Whoa Nelli products come glass to help cut down on plastic waste.
---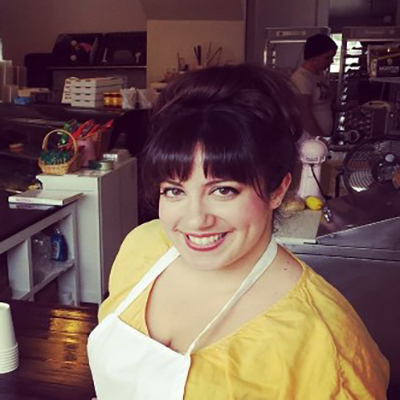 Zaza's Pastas
Cedar Rapids, IA
Julie Parisi learned to make pasta for her family at her Italian grandmother's side as a child. At Zaza's Pastas, she handcrafts her own high-quality pastas in small batches for all of us, using local, organic flour.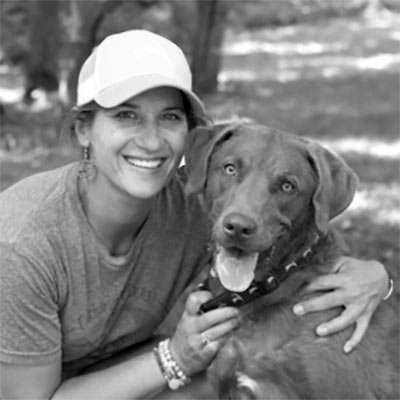 Zoe's Deli
Mount Vernon, IA
Diana named Zoe's Pet Deli after her beloved dog Zoe. They believe in holistic and natural pet nutrition, and their carefully crafted dog treats have a happy following at the Co-op.