From the Blog
Find the Vitamins and Supplements You Need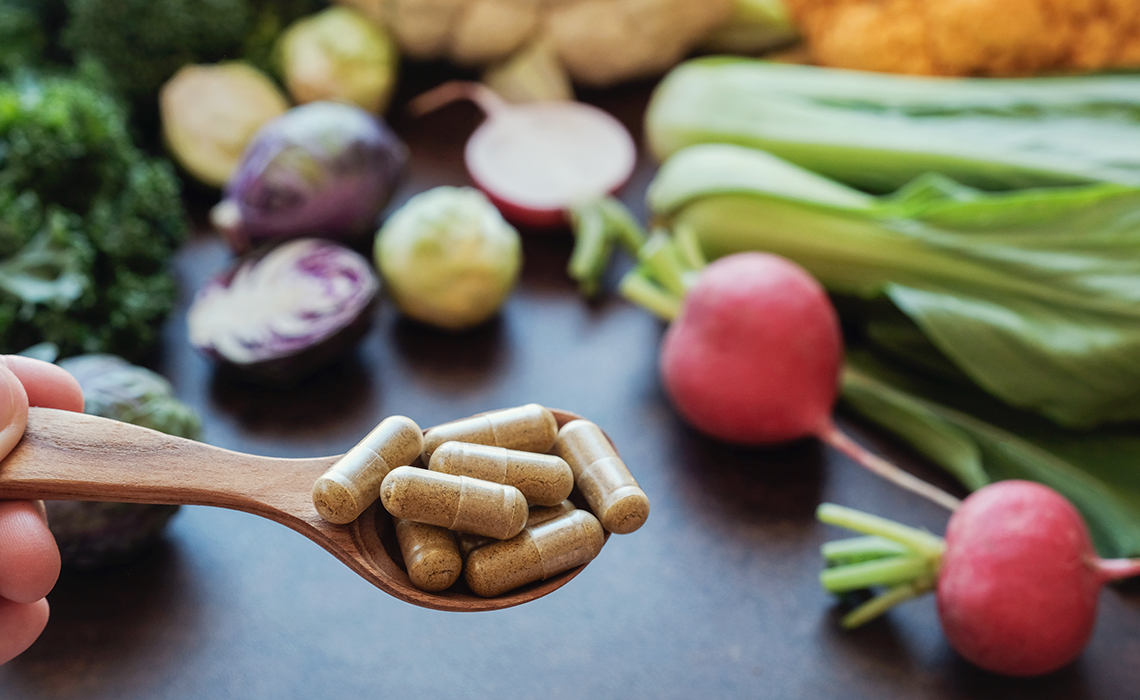 There's no better time to start thinking about wellness than today.
A large part of this, is making sure your body is receiving the proper vitamins and supplements that it needs. But traversing the vitamin aisle of your local big box store can quickly become overwhelming.
With all the various brands and types out there, how do you know which is best for you or which will absorb the best and provide results?
This is where your local New Pioneer Co-op comes in!
Vitamin Deficiency
Nutrient deficiencies exist among many Americans. Have you been feeling sluggish? Do your nails or hair seem more brittle? It's possible that you're experiencing a vitamin deficiency. While you naturally get these vitamins from a balanced diet, it's important that you supplement them to make sure you're getting the amount that your body needs.
The most common deficiencies are a lack of iron (this is especially prevalent in women), Vitamin A, Vitamin B12, Vitamin D, and Calcium. We offer each of these individual vitamins (and many more), along with convenient multivitamins to help make sure your body is functioning at 100%.
---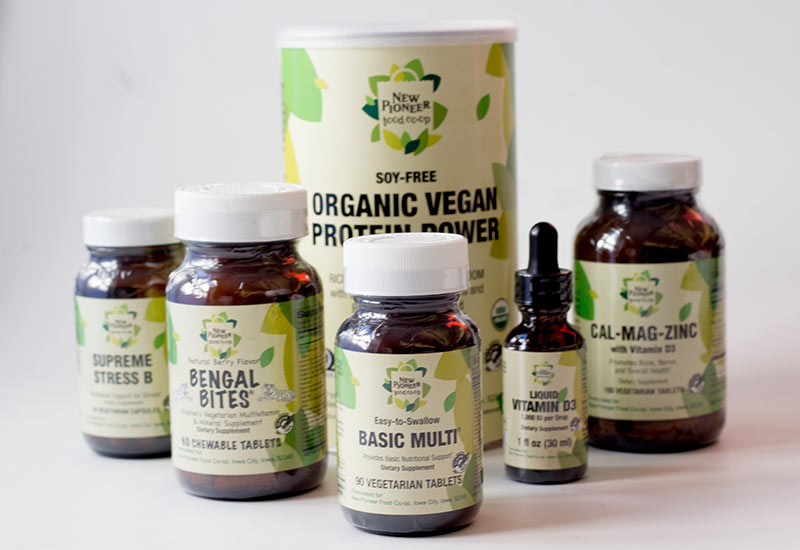 Supplements You Can Trust
When comparing vitamins, the most important qualities to think about are potency and absorbency.
Our house-brand vitamins are tested for both.
While there may be cheaper supplements available, if the vitamins don't absorb well into your body, or if they've been sitting on the shelf a while, you're not going to get the same outcome.
When comparing vitamins, the most important items to think about are potency and absorbency.
You'll also find that all our vitamins are packaged in a dark glass bottle with a best by date that guarantees freshness.
This helps them last longer than those in plastic bottles and gives you peace of mind knowing that they aren't outdated and old.
As with everything we provide, it's our goal to make sure the vitamins we offer use only the finest ingredients.
Most of our vitamins are vegan or vegetarian and don't contain artificial colors, flavors, or preservatives.
And when comparing labels, New Pi vitamins don't have a long list of filler ingredients or additives.
Just simple, clean, vitamin-rich supplements.
This makes it easier for those with food allergies to find what their body needs.
---
Vitamin Angels
Vitamer Labs, our house-brand vitamin producer, donates 11 million multivitamins each year to Vitamin Angels.
This non-profit organization dedicates themselves to serving at-risk populations in need, specifically pregnant women, new mothers, and children under the age of five, in order to help them gain access to lifesaving and life changing vitamins and minerals.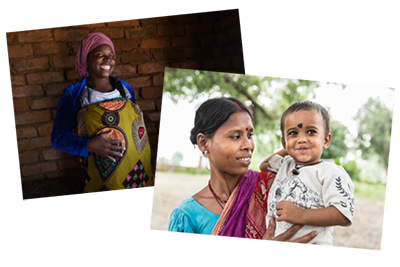 ---
It can be hard to compare brands when shopping for the vitamins you need, as it truly comes down to ingredients used and how the vitamins are made. But you can trust that the vitamins in our aisles are vetted to ensure that you get the most out of each bottle.
Have additional questions?
Stop by the Co-op and speak with a member of our wellness team.
Whether you're looking to start your wellness journey, strengthen or modify what you're currently doing, or simply stock up on your supply, they'll be able to help address any questions you might have.