From the Blog
Warming Instructions for our House-made Thanksgiving Dinners & Sides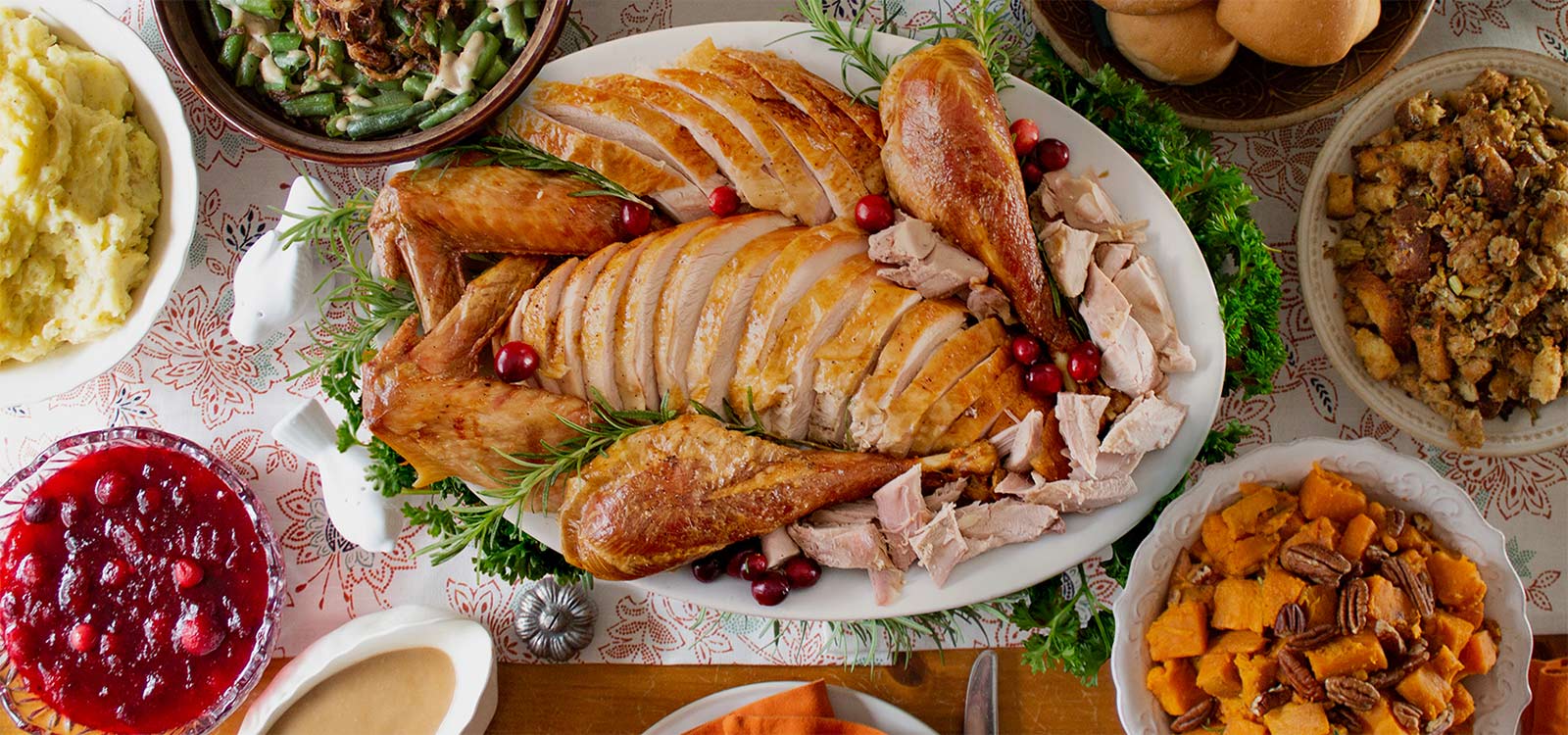 Happy Thanksgiving from your Co-op!
Sliced Turkey:
Place sliced turkey in a roasting pan and pour in just enough water to moisten the bottom surface of the pan. (Optional: Place a few pats of butter over the turkey.) Wrap pan with foil and place in a 325°F oven for 25 minutes or until warmed throughout.

Gravy:
Place in a saucepot and warm on the stove over low heat, stirring occasionally for 15 minutes or until simmering.

Green Bean Casserole, Sweet Potatoes, Stuffing, and Mashed Potatoes:
Heat, covered, in a 325°F oven for 15-20 minutes or until warm.
Microwave Reheating Instructions:
Heat in microwave on high for 2 minutes. Remove and stir, then microwave for an additional minute until warm throughout.
(Note: Reheating the Stuffing in a microwave will change the texture somewhat.)

Cranberry Sauce and Relish:
Serve cold.