From the Blog
Take the First Step Towards a Zero-Waste Lifestyle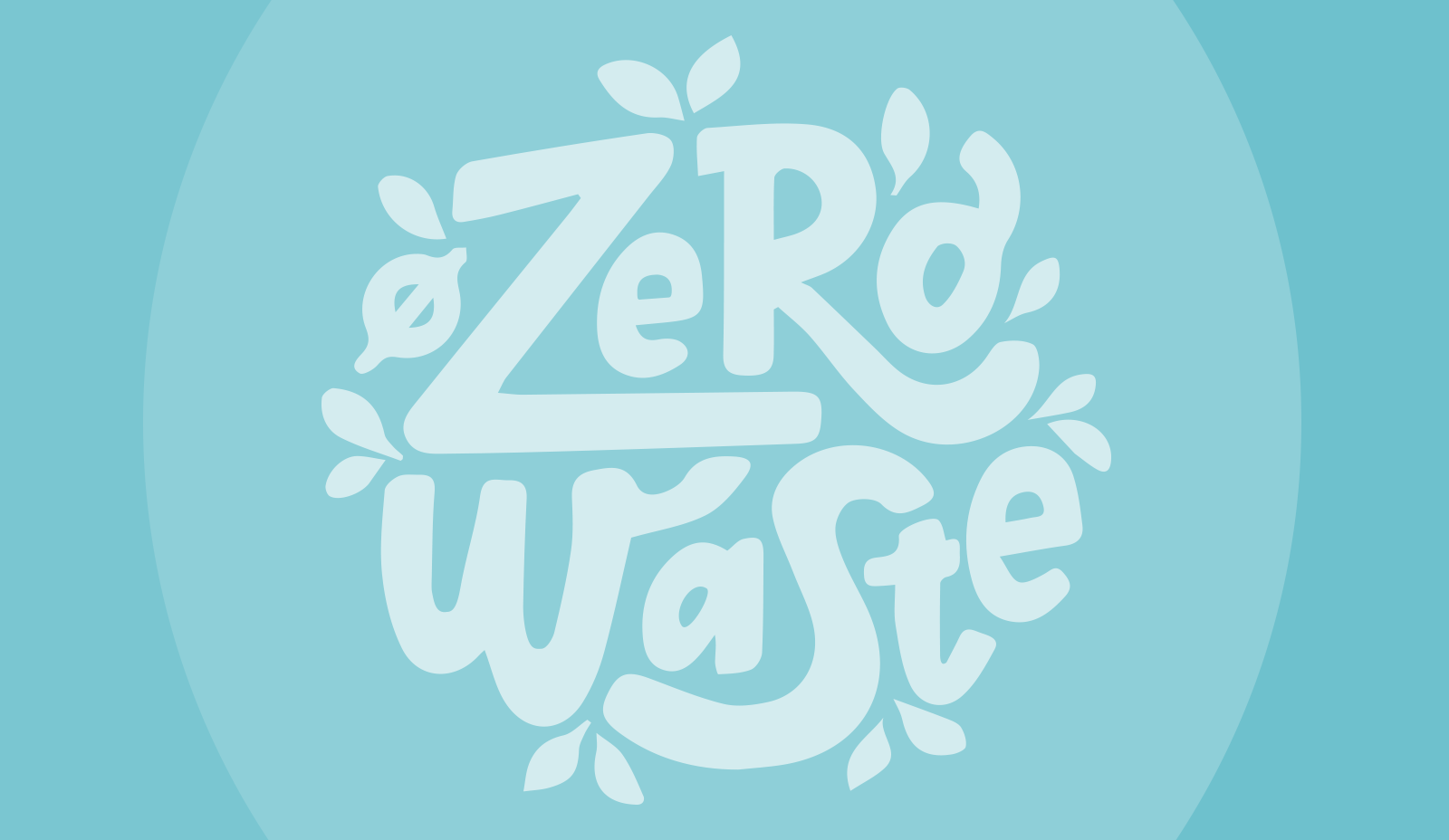 New Pi offers a ton of options to help us be kinder to the Earth by replacing disposables with long-lasting alternatives. Start with these changes in order to move towards a zero-waste lifestyle.
We all want to save the planet, but that can seem like an impossibly large job.
Don't get caught up in doom and gloom and despair, or let the overwhelming largeness of the task discourage you! We can all take small steps that collectively lead to big meaningful change.
Consider these actions:
Hitting the Bottle
Producing plastic bottles to meet America's demand for bottled water uses more than 17 million barrels of oil annually, enough to fuel 1.3 million cars for a year. We throw away 2.5 million plastic bottles every hour, and each one takes 700 years to dissolve.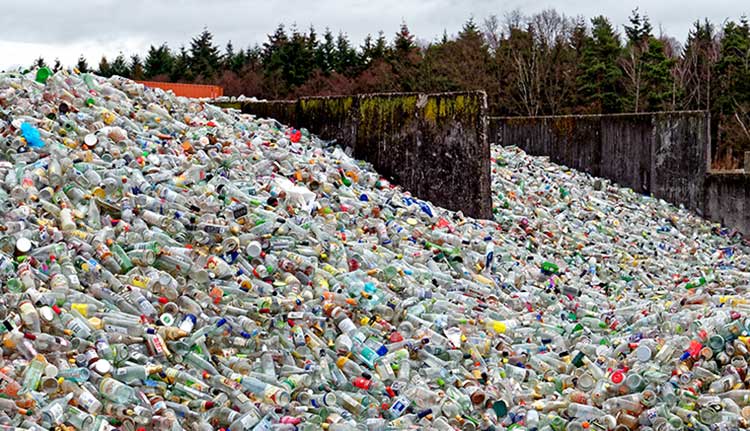 Can you imagine if we were still sifting through garbage from the 1300's?
We can avoid burdening future generations with that problem by using sustainable re-usable options. A great alternative to plastic are Klean Kanteen cups, tumblers, bottles, and canteens, which are durable enough to reuse for years and years.
The lidded drink-ware is double-wall vacuum insulated to achieve top thermal performance, keeping drinks hot for up to 30 hours, and cold for up to 100 hours. Klean Kanteen's chip-resistant surface comes in a variety of colors and finishes to match your personal style. Most importantly, switching to Klean Kanteen helps reduce plastic pollution, making the earth a cleaner place for all living things.
Bag It
Americans throw away over 100 billion plastic bags every year. Plastic bags and containers are polluting all kinds of natural spaces, and are even found in the digestive systems of most fish and seabirds.
We have the power to change this now!
Stasher reusable silicone bags offer an alternative to plastic bags and containers that you can feel good about.
Silicone is a non-toxic natural resource made from silica, which is found in sand and contains no fillers or byproducts. Resilient, non-porous, and sustainable, silicone can be thought of as soft, durable glass.
By switching to silicone, families can reduce their dependency on plastic containers, keeping their food safe and making the earth cleaner. Stasher bags are microwave-, oven-, and dishwasher-safe, and very fridge-friendly. (And there are no lids to lose!) They come in a variety of sizes, and use a pinch-seal design to provide airtight food protection.
For taking food on the go and storing leftovers, U-Konserve offers non-leaching, non-toxic, stainless steel containers, which are certified free of BPA, phthalates, and lead.
These waste-free containers are ideal for kids and adults alike, offering divided compartments for portion-controlled meals away from home. Switching to reusable food storage options decreases your impact on the environment and reduces the devastating amount of trash that ends up in our landfills and oceans due to food packaging and storage. It also saves you money on unnecessary disposable packaging.
To-Go Ware reusable bamboo utensils are perfect for packed lunches, picnics, and travel use. Sustainable bamboo is convenient and easy to clean. Most importantly, replacing traditional straws and plastic cutlery helps to keep plastics and microplastics out of our ecosystem.
Stasher silicone bags and sandwich wraps, U-Konserve eco-friendly food containers, To-Go Ware reusable bamboo utensils, & Klean Kanteen stainless steel straws.
The Brush-Off
We don't want you to stop brushing your teeth, but, did you know that over 1 billion toothbrushes end up in landfills every year? That's over 50 million pounds of waste generated in the US alone.
Green Panda bamboo toothbrushes are made exclusively from sustainable, naturally renewable resources, making them 100% biodegradable and compostable.
Their toothbrush bristles are naturally antimicrobial and verified BPA-free. Even the packaging is composed of purely plant-derived material. Green Panda considers their products "cradle to cradle," meaning they come from the earth, and will return to the earth.
Calling All Divas
The feminine hygiene product industry generates over 200,000 tons of waste per year, 90% of which is plastic.
Diva Cup menstrual cups are eco-friendly, chemical-free, reusable, and cost-effective, meaning a healthier body and a healthier ecosystem.
The Diva Cup can be worn for up to 12 hours, meaning a cleaner, more convenient menstrual cycle. Made of durable silicone, the Diva Cup can be used for a year or more when cared for properly, saving money normally spent on single-use sanitary products. In addition, the use of a silicone menstrual cup is said to reduce the risk of toxic shock syndrome, a bacterial illness caused by over-wearing traditional absorptive products.
Canvassing Operation
While paper bags are significantly more environmentally friendly than plastic, they are still only recycled at a rate of 10-15%, and take up space in landfills.
We can make a difference by taking advantage of reusable bags made from canvas and other sustainable materials. A wide variety of bags can be found at our registers and around our stores.
Whether you want an insulated bag, a nylon pouch Chico bag to clip to backpack or stash in a purse, or a New Pi-branded bag to show the Co-op some love, you'll be saving paper with every trip.
Action Stars
If you're ready to take even more action, keep on reading! There are so many changes you can make to your lifestyle that help preserve our planet for future generations! Here are a few additional steps you can take:
Visit our Bag Library
Forget your bags at home or in the car? Swing by our Bag Library to grab one of the cloth or paper bags donated for your convenience. Extra bags? Donate them at the Co-op! Give a bag, take a bag, save a bag!
Shop our Bulk Food Bins
Shop our fabulous and economical bulk bins with our reusable containers, reducing waste and eliminating the need for costly packaging. Buy one of our glass jars or bring in any container of your own from home and simply stop by a register before filling it up. We'll weigh your receptacle, and then be sure that weight is subtracted when you check out. We proudly provide a huge variety of products in bulk, such as grains, flours, nuts, beans, granola, honey, maple syrup, peanut butter, kombucha, cold brew, coffee, and much more to fill your containers and your stomach.
Walking the Walk
You can rest easy knowing our New Pi deli provides you with compostable utensils, cups, to-go containers, and napkins. We believe in working to bring about the change we want to see in the world.
Learn more about our sustainability efforts here.