From the Blog
Summer Top Ten & Best Cellars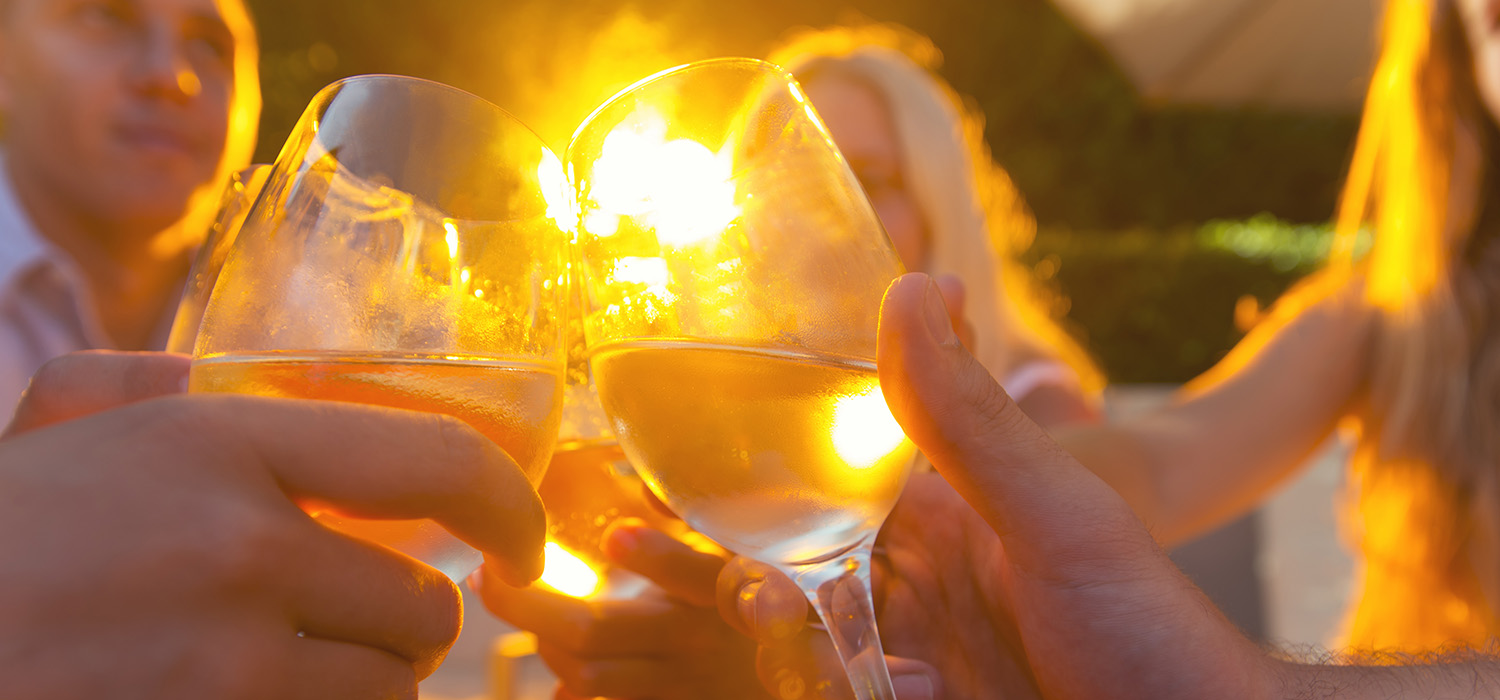 Our wine buyers taste every single wine, bringing only the finest bottles to our shelves – no matter the price. Our tasting group rounds up the cream of the crop for a Top Ten every other month, writing thoughtful descriptions of each so you're sure to take home a winner for your unique palate.
Domaine La Cadeniere Le Pin Rose 2021
Provence, France
The estate is located in Lançon-Provence not far from Aix-en-Provence. It has been farmed by the Tobias family for three generations. Through their "Agriculture Bioloqique" certification they show a steadfast commitment to sustainable agriculture. The winery applies organic vineyard cultivation techniques that strengthen soil life and increase the vines' resistance to disease. The health of the vines allows the wines to develop depth and intensity as reflected in this zippy and lively rose.
– Mercedes, Wine Buyer
---
Quinta Dona Matilde, Boavida 2019
Douro Portugal
Dona Matilde is a family-owned Estate located in the banks of the river Douro and one of the oldest and most respected in the region. This is a manly, full-bodied red made with great fruit and good knowledge of the techniques that make a good Douro. Well-structured yet pliable and nuanced. The blend: Touriga Nacional, Touriga Franca, Tinta Roriz, Tinta Francisca, and Tinto Cão. Bring this to your next barbecue, your friends will thank you!
– Mercedes, Wine Buyer
---
Domaine Clavel "Les Garrigues"
Languedoc, France
Importer Robert Morey brings us here yet another delightful red from Domaine Clavel. "Simple and coherent" is how owners Pierre and Estelle describe their wines. I would like to add straightforward, honest, terroir driven and very food friendly wines. The owners' love of the land brought them "step by step" to biodynamic farming which starting point is organic farming with the addition of the rhythms of nature mixed into their farming philosophy. It all translates to a robust, intense, unfiltered, pretty tannic blend of Syrah, Grenache and Carignan with a bouquet of wild Garrigue.
– Mercedes, Wine Buyer
---
Peterson Zero Manipulation, Tollini 2016
Mendocino, California
Love Carignan? Eight years in the bottle has distilled the essence of this grape to a wonderfully pure expression. The fruit is dry farmed and handled with minimal intervention in the cellar. The wine is unfiltered with no additives (tannins, acid, enzymes…) Winemaker Peterson describes it like this: "The less you do in the course of a wine's tenure in the cellar, the more of the grape's, vineyard's, and vintage's essence you'll have to bottle. Every time you do something to a wine, you take out a little of what you started with".
– Mercedes, Wine Buyer
---
Metairie Chardonnay
Languedoc Roussillon, France
This Certified Environmentally Friendly Chardonnay is a delight! Tropical, with a core of stone fruit and a citrus backbone, it's the perfectly balanced Chard for summer. Not too heavy, not too lean. Clean & bright Chardonnay fruit is a terrific compliment to the vibrant flavors of the season.
– Miss Nik, Mistress of Wine and Cheese
---
Mary Taylor Touraine
Loire Valley, France
From the heart of the Loire Valley (the Garden of France!), comes this stunning 100% Sauvignon Blanc. Fermenting in stainless steel ensures the vivacious varietal characteristics (citrus, grass) are front and center, backed by the mineral frame from the clay and limestone soils in this HVE (High Environmental Value) Certified Sauvignon Blanc. Time on the lees allows complexity to develop, showing layers of flavors that make this a fascinating wine to enjoy on its own. It will pair well with the freshest of greens with lemony chevre, shellfish, grilled vegetables with basil.
– Miss Nik, Mistress of Wine and Cheese
---
Casa Silva Carmenere
Valle de Colchagua, Chile
Bright plum fruit and baking spice are the first things you'll notice in this ruby red Carmenere. Blackberry and ripe raspberry, with just a hint of green peppercorn are finished with soft, sweet tannins that finish with a velvety texture. Perfect with grilled steak or chicken fajitas.
– Miss Nik, Mistress of Wine and Cheese
---
Ultraviolet Cabernet Sauvignon
California Red Hills & Coombsville AVA's, Napa
This Cab has so much going on for the money! Blueberry and blackberry greet your nose; currants & chocolate, with an earthy finish round out the experience. You're still tasting purple fruits and black pepper well after you swallow. It's particularly good with Barbeque, spicy sausage pizza, or dark chocolate desserts.
– Miss Nik, Mistress of Wine and Cheese
---
Elia Palezzesi Brunello di Montalcino 2016
Italy
"The 2016 Brunello did Montalcino from Elia Palazzesi shows a slightly rustic yet alluring display, with crushed strawberries and rich brown spices giving way to hints of sage and animal musk. It's silky in feel with soothing mineral tones and brisk acids adding lift to its woodland berry fruit, with hints of mocha coming forward toward the close. It's gently tannic and poised but with a twang of sour citrus keeping the expression wildly fresh and lively. I love the balance here of sour and sweet, rich and then energetic creating a wine of contrasts. 93 points".
– Vinous
---
Portlandia Pinot Noir and Pinot Gris
Willamette Valley, Oregon
It is not secret that I am a fan of Oregon Pinot. Both Pinot Noir and Pinot Gris grow and ripen very well in the rolling hills and iron rich soils of Oregon's valleys, aided by cooling ocean breezes and down-to-earth, ethical grape farmers. These wines burst with ripe fruit flavors: raspberry and blackberry on the red and peach and lemon on the white. They are great summer and fall wines as they are light, lively, elegant, and refreshing.
– Mercedes, Wine Buyer
Summer's Best Cellars

QSS Rare Vinho Verde
A wine that screams summer! This green-tinted straw color sustainable Vinho Verde has notes of white flowers, lime, and spritzy minerals. It's all freshness and fun, it's light body and lower alcohol content make it an exceptional choice on those hot, humid days. The label on this bottle and the red (which we proudly featured earlier), are meant to draw attention to helping save endangered species. A portion of the sale of each bottle goes to wildlife charity.
– Miss Nik, Mistress of Wine and Cheese
---
Three Thieves Pinot Noir
California
"Great Pinot Noir is a reward unto itself." Say Roger Scommegna, Joel Gott, and Charles Bieler, celebrated winemakers and self-described team of hustlers and dreamers. They set out to make great wine accessible to anyone, for any occasion. This Pinot Noir boasts beautiful cherry and berry fruit, with a subtle touch of tea and smoke. The addition of a small amount of Petite Sirah and Petite Verdot add a bit more structure, giving it a sophisticated presence that you just don't otherwise find at this price. – Miss Nik, Mistress of Wine and Chees
---
Count Karolyi Gruner Veltliner
Pannon, Hungary
Count Karolyi Gruner Veltliner is a great summer sipper-perfect with spicy Asian fare, salads of bitter greens, and fried food! It's crisp and dry, a lovely blend of lemon rind, green apple, white peach, with a slight hint of white pepper. Finishes with a snappy acidity, and perfect balance.
– Miss Nik, Mistress of Wine and Cheese
---
Chantepierre Rose 2020
Pont du Gard, France
Pont du Gard lies at the meeting point of the Languedoc, Rhône and Provence wine regions in the South of France. We carry several Chantepierre reds and their delicious Tavel rose. The Rose here is a blend of Grenache (50%, fullness), Carignan (30%, fruit) and Syrah (20%, spices). Best served chilled as an aperitif or paired with a light seafood lunch and good conversation. It can be made into a refreshing Rose Sangria by adding chilled fruit, a little Cognac or Grand Manier and ice, served in a wine glass. Enjoy!
– Mercedes, Wine Buyer
---
Cycle Gladiator Cabernet Sauvignon
California
Look who is back! The brave woman flying on her bike!! Originally, this illustration belonged to the Gladiator Company, a 19th century bicycle manufacturer. The image symbolized (back then) the new liberation of women. Bicycles allowed women to leave the home and go to work and vote. The blend: 78% Cabernet Sauvignon, 14% Petit Verdot and 8% Merlot; 58% sourced from Paso Robles and 42% from Lodi. The wine offers pretty concentrated flavors of plum and strawberry with a hint of baking spice. Pair with grilled beef burgers, grilled impossible vegan burgers or portabella mushroom burgers.
– Mercedes, Wine Buyer