From the Blog
Reflecting on 50 Years as a Co-op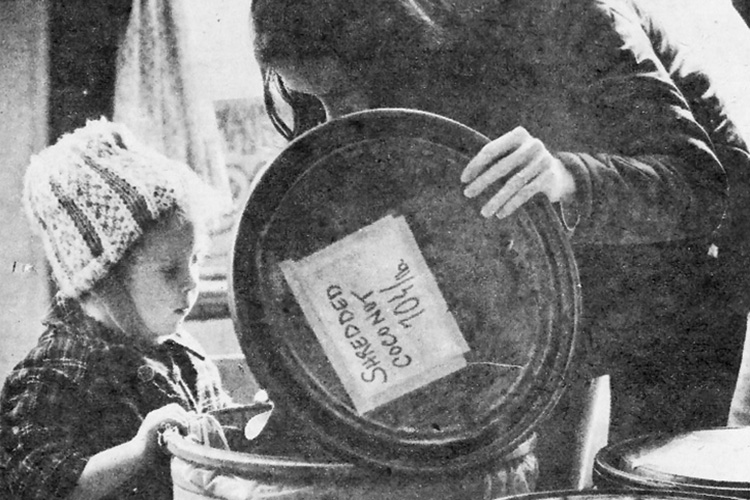 Over the past 50 years, New Pioneer has called the Corridor home.
In 1971, a small group of Iowa Citians formed a buying club to pool their purchasing power and split bags of rice, grains, and flour. The American food chain was becoming more processed, and this response gave shoppers in Iowa City another option. Co-op volunteers met and distributed food out of a community center until they were able to move to our first store on Bowery Street in Iowa City and hire our first full-time team members.
50 years later, New Pioneer employs nearly 130 team members, has three stores, and sells groceries through an online store – something our founders could have never imagined.
There is no denying that things have changed since 1971, but we're so proud that our values remain true. Our commitment to naturally delicious, sustainably grown food remains strong, and we are committed to carrying our founders' vision and dream forward.
As we reflect over the past 50 years, we are filled with a deep sense of gratitude. Gratitude for the 25-30 individuals who saw a need and founded us with a clear dream in 1971. Gratitude for our community that has shaped us. Gratitude for our team members and volunteers, past and present, that kept our shelves stocked and customers served over the years. And most of all, gratitude for the over 35,000 members and shoppers that have invested in New Pioneer and continue to believe in the work we do.
Thank you.
Thank you for believing that change can be made through thoughtful purchasing decisions. We are committed to growing and evolving to continue to serve the needs of our community and provide a market for local, natural, and organic foods.
We look forward to serving you for the next 50 years.
Jon Fogarty
New Pi Board President