From the Blog
Pure Essential Oil Sale & Easy DIY Recipes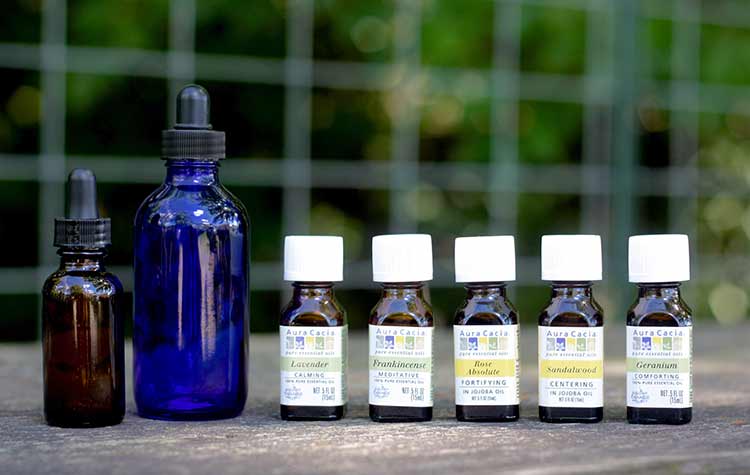 Natural Bug Spray (Anti-tick too!) + Unisex Facial Serum
Essential oils are very popular with folks here at New Pi.
There's such a wide array of wonderful ways to use them, from simply using a diffuser to adding them to water for a simply body mist or room spray, to even creating your own deodorant or bug spray.
We have everything you need to create your favorite DIY body care products!
How are natural essential oils produced?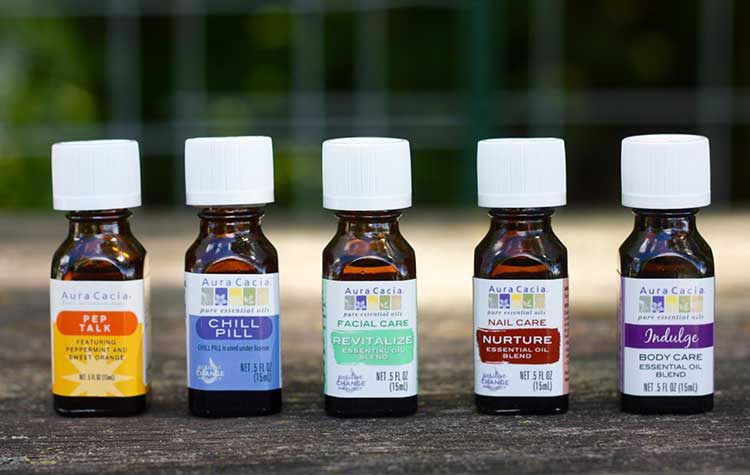 Essential oils are most commonly extracted from plants through the process of steam distillation.
In this process, steam is introduced into a distillation chamber containing the plant material. The steam breaks down the plant tissue, releasing its essential oils in a vaporized form.
The vaporized essences pass into a pipe sent through cooling tanks, returning the vapors to liquid form and separating them from the water, capturing the essential plant oils.
Aura Cacia is a wonderful company that happens to be locally, cooperatively owned!
Headquartered in Urbana, Iowa (just northwest of Cedar Rapids) Aura Cacia is actually a branch of Frontier Herb Co-op.
Their standards of freshness and high-quality natural and organic ingredients apply to everything they do, from their fresh and flavorful herbs and spices in our bulk department to our extensive selection of their pure essential oils.
Aura Cacia essential oils are currently on sale through July 5th, so now is a great time to try your hand at a new recipe (2 easy ones below!), or stock up on your favorites if you've been using them for quite a while!
New Pi always has take-home booklets available with dozens of ideas – just ask a staff member to direct you to them.
Let us know which become your favorite, or tell us about a blend you love!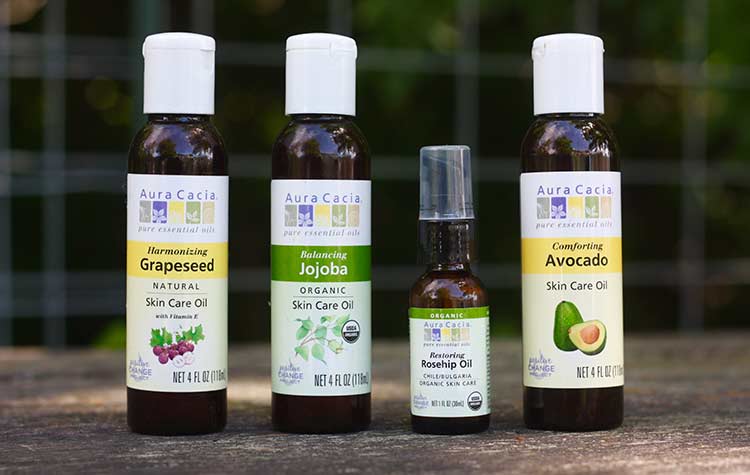 2 DIY Essential Oil Recipes
Natural Bug Spray
This blend includes oils popular for fending off mosquitos, fleas, and ticks.
Ingredients:
4 oz. spray bottle (available at your Co-op)
2 oz. water
1.5 oz. Witch Hazel essential oil
15 drops Citronella essential oil
15 drops Lemongrass essential oil
25 drops Peppermint essential oil
15 drops Tea Tree essential oil
10 drops Juniper essential oil
Justin's Facial Serum
One of my favorite facial serums is one that I make myself!
It has several essential oils in it, but the result is a complex unisex scent that is amazing.
After washing your face, pair this with the witch hazel used in the natural bug spray recipe above as a facial toner.
Combine a dropper full of facial serum (or two pumps out of a serum pump) with about a teaspoon of witch hazel in your hands and apply evenly.
No need to rinse – the witch hazel helps the serum absorb.
I like using Grapeseed Oil as a carrier for the essential oils because it is very light, which I prefer for facial serums.
Rosehip is another popular choice as a carrier oil, especially for combination or problematic skin.
Ingredients:
1 oz. (or 2 T.) Grapeseed oil (other good carrier oils for skin are Avocado, Jojoba, Olive, or Rosehip Seed)
2 drops Lavender essential oil
2 drops Frankincense essential oil
4 drops Rose Absolute oil
4 drops Helichrysum Absolute oil (available at New Pi Coralville & Cedar Rapids only)
4 drops Sandalwood Absolute oil
2 drops Geranium essential oil