From the Blog
Our New CEO: The Future is Local!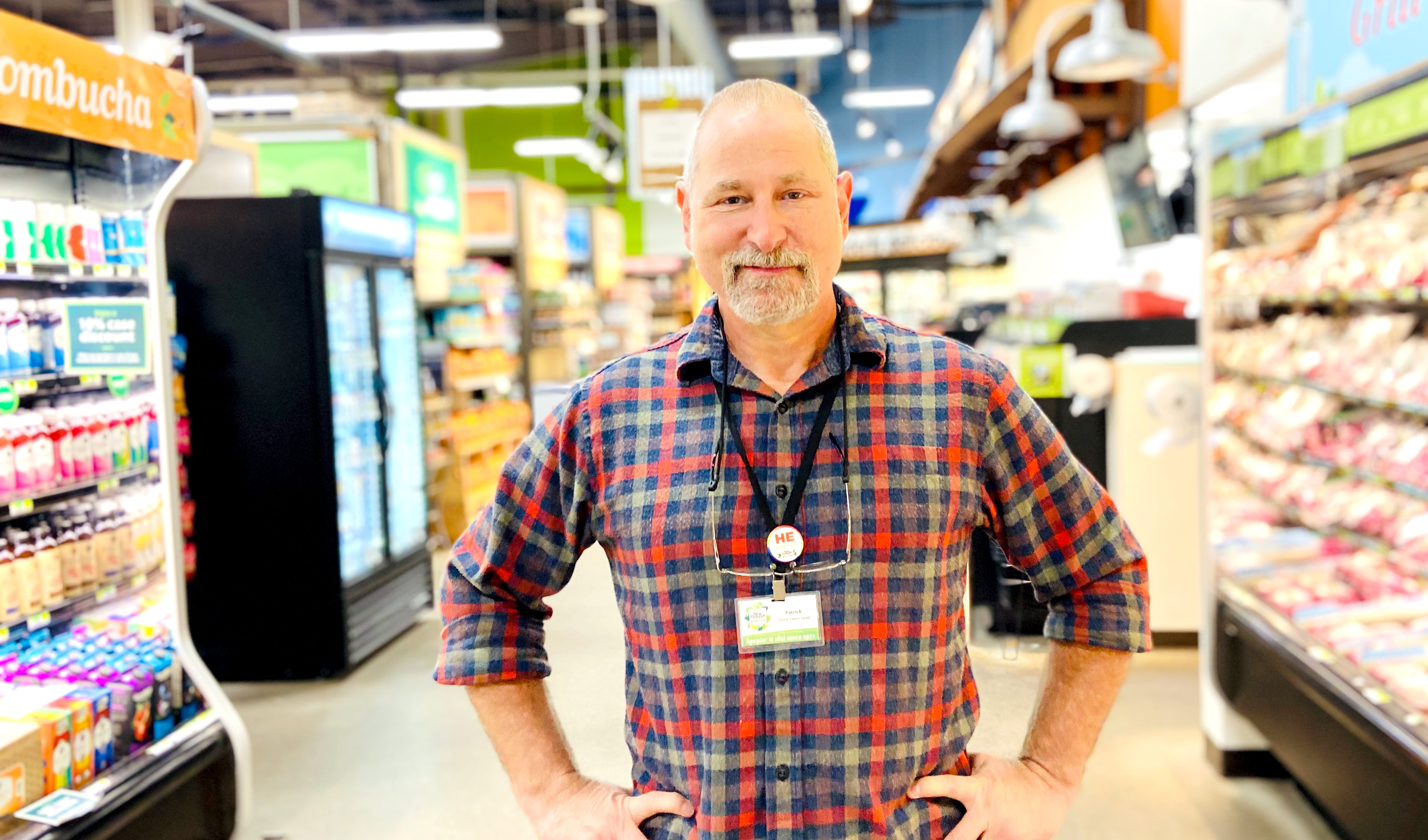 To our valued New Pi member-owners and shoppers, the New Pi Board of Directors and CEO Search Committee is delighted to announce that we have hired Patrick Brickel as our new CEO.
About Patrick
Patrick has been serving since 2021 as our Cedar Rapids store leader, reversing negative sales growth in that location and dramatically improving customer experience.
Previously, Patrick was New Pioneer's Purchasing Manager from 2005-2013, a senior leadership position accountable for critical elements of operational and financial activities.
New Pioneer was a two-store natural foods retail operation at that time, having grown from $14,000,000 to $24,000,000 in annual revenue during Patrick's tenure.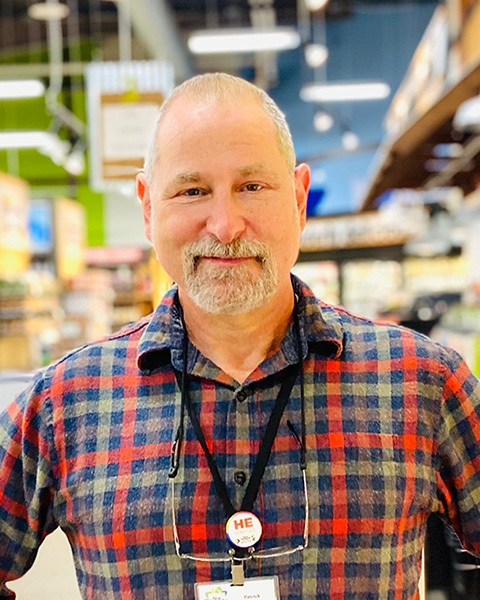 In addition to many years of leadership in our co-op, he has also held managing roles at Dubuque Food Co-op, Kalona Organics, and Hy-Vee Health Market, as well as operating his own consulting business in the Corridor offering start-up direction, project management, operational and administrative support, category and margin management, and budgeting services.
In fact, as a consultant, Patrick managed two simultaneous capital projects for us—the remodels of our Iowa City and Coralville stores—and his organizational and communication skills were crucial to the success of these projects.
We are fortunate to have found not only the CEO that we require, but also the leader that we need.
We feel tremendously lucky that we had a remarkably qualified and dedicated CEO candidate already in place, and eager to lead, who is a highly-respected, productive, longtime member of the New Pi family.
We are confident that Patrick will lead the co-op with a level head, a steady hand, and his heart in the right place.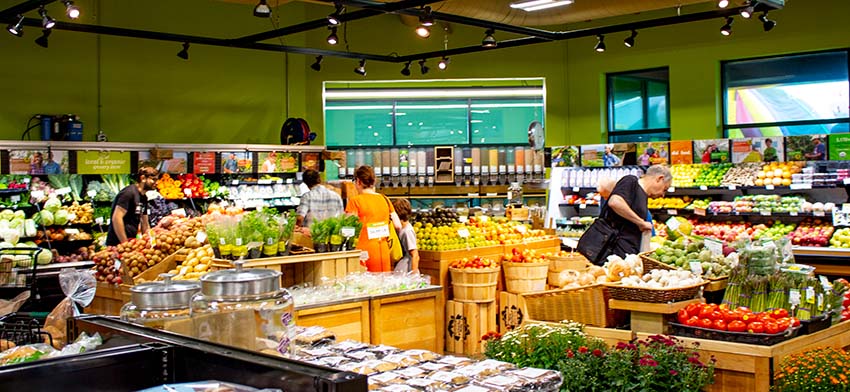 Searching for a CEO
Hiring a CEO is the single most important responsibility of a cooperative's board of directors.
Over the past nine months, our board created a comprehensive list of criteria and qualifications for our new leader, which informed our national search for this position.
In our search, we were looking for a visionary.
We know our Co-op needs someone who will not only perform a job but will lead and build unity among a group of diverse and passionate employees, as well as connect with a community of diverse and passionate member-owners and stakeholders.
Patrick will tirelessly pursue excellence and apply his extensive experience in the natural foods industry, coupled with his breadth of experience beyond the co-op world and creative, entrepreneurial mindset, to ensure the co-op's profitability and sustainability.
As a deeply empathic and people-centered leader, Patrick will effectively build teams, seek out and support the best in all of our employees (who are indisputably our greatest assets), and be mindful of individuals while focusing on the future and on our co-op's role in our community.
We screened and interviewed numerous candidates, supported by a national search firm and a consultant from Columinate, a national consulting group dedicated to the success of co-ops like ours.
We narrowed the pool to final candidates whose skills, experience, and résumés were exemplary—and in the end we found our new leader right here at home.
The board unanimously selected Patrick and we look forward to supporting his success as our Co op's new CEO.
Patrick will begin performing the duties of the new position immediately, and the transition should be complete by the middle of September.
Please join us in congratulating Patrick on his well-earned new role!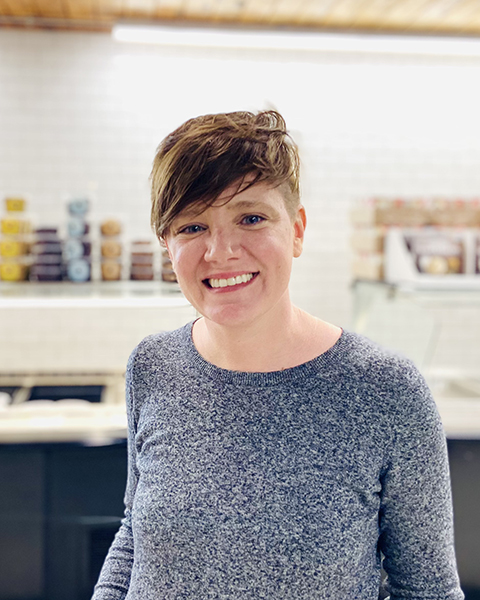 We also want to take the opportunity to express our sincerest gratitude and respect to Amy Hospodarsky, who has served admirably well as Interim General Manager during a tumultuous time.
As Amy returns to her former role as Operations Lead, we applaud her performance in the interim—not just keeping the co-op afloat, but providing the kind of leadership that has helped turn the organization in a positive direction and position ourselves, and our new CEO, for a new era of unity and prosperity.
Amy, you are a tremendous asset to the Co-op's leadership team and we are grateful for your extraordinary effort, problem-solving, and open communication over the past ten months.
Finally, thank YOU for your patience through our selection process.
Thank you for your input and for trusting us during this time of transition. For continuing to shop in our stores and valuing the co-op as an important community treasure.
Our member-owners and your support—both in terms of your grocery dollars and your engagement as shareholders and community members—are integral to everything we hope to accomplish.
We are so excited to move forward with top-notch, home-grown leaders in place!
Sincerely,
New Pioneer Co-op Board of Directors
Jon Fogarty
Board President & Search Committee
jon@newpi.coop

Dana Judas
Board Vice President & Search Committee
dana@newpi.coop
Jen Knights
Board Member & Search Committee
jen@newpi.coop
Jim Johnson
Board Treasurer
jim@newpi.coop
Tiffani Green
Board Secretary
tiffani@newpi.coop
Tim Weitzel
Board Member
tim@newpi.coop