From the Blog
Our Favorite Stocking Stuffers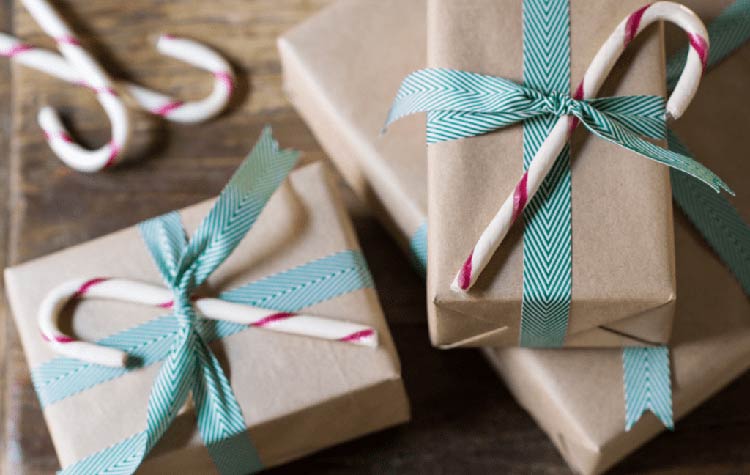 I asked our team for ideas for fantastic stocking stuffers (or small gifts), and the response was overwhelming – apparently your Co-op is stocking stuffer central!
We have delicious artificial color- & corn syrup-free Wholesome! Candy Canes (Fair Trade too!
Those are them below!), but that's just getting started – here's what's going in our stockings (names of gifters removed to protect their gifts from being revealed):
Fun & Relaxation:
Pacha froth bombs (below!) or beautiful bar soaps
Zum Holiday Boxes, soaps, room spray, or face bars, or cute stocking stuffer size soaps
Local Sunleaf Aromatherapy items: room scents, essential oils, reed diffusers, and more
Local Aura Cacia Aromatherapy bubble bath packets, shower tabs, bubble bath, essential oils, or bath salts
Lavender pillow spray and a local Patti Z. eye pillow for winter relaxation.
Winter Care:
Badger Balm for Hardworking Hands
Local EcoLips Lip Scrub or Mongo Kiss lip balm – especially good for cold weather!
Emergen-C packets
Chocolate-lovers:
UNREAL Chocolate Peanut Butter Cups (above!)
Local Sweet Raw Joy Chocolates (vegan, paleo, and wheat free!)
Local Noah's Raw Chocolates
Good Day Chocolates, either Energizing or Calming, depending on the recipient!
Alter Eco Fair Trade Truffles
Any number of our chocolate bars, like Equal Exchange's Dark Chocolate Caramel Crunch with Sea Salt mmmmm...
Chocolove candy bars (we particularly love their Toffee & Raspberry bars!), super addictive almond or peanut toffee chocolates (yellow box below), & peanut butter cups
Festive cuppa-something-good:
Celestial Seasonings Peppermint Tea
Holiday coffee roasts like local Wake Up Iowa's Seasonal Happiness Holiday Blend (above)
Frico Frizzante Sparkling Wine Cans!
Small single serve Freixenet bubbly wine (above)
Hibiscus flowers in syrup – stunning in a glass of Champagne!
Local beers
Cacoco Drinking Chocolate (in a beautiful box – below)
Fun eats:
Great River Maple Pure Iowa Maple Spread
Clean, delicious maraschino or bing cherries
Inka Chips Plantain Chips
Bare Banana Chips
Dang! Coconut Chips
Small bag of Kettle chips
Teriyaki Beef Jerky
Boulder or Yellowbird Hot Sauces
Male-centric:
Badger Beard & Mustache Care items
Nick's Grass-fed Meat Sticks (from St. Nick, or ideal if you have a Nick in your family – above!)
So many other items on this list!
Old fashioned & wholesome:
organic cara cara or navel oranges, daisy tangerines
organic braeburn apples & pears
organic kiwi & Fair Trade bananas
dried fruit & nuts
For the Co-op lover:
New Pi T-shirts (locally-printed by Johnnie 5!)
New Pi Sports Socks (below)
New Pi Chapstick (minty, organic, & locally-made by EcoLips in Cedar Rapids!)
New Pi Gift Cards
Self-care:
Aura Cacia Starter 4-pack Kit
Collagen Single Packets
evanhealy Clay Masks
Alba Sheet Masks
Bigger stuffers:
Local Handmade Cloth Wine Bags (with wine!)
Klean Kanteens (currently on sale!)
New Pi Cookie Tins
Fair Trade Andes mittens or small stocking caps for kiddos or adults (like the fun owl hat and blue hand warmers, several photos above!)
And so much more, for every person – stop by and ask us for our suggestions! Happy Holidays!