From the Blog
NuMilk Now Available at New Pi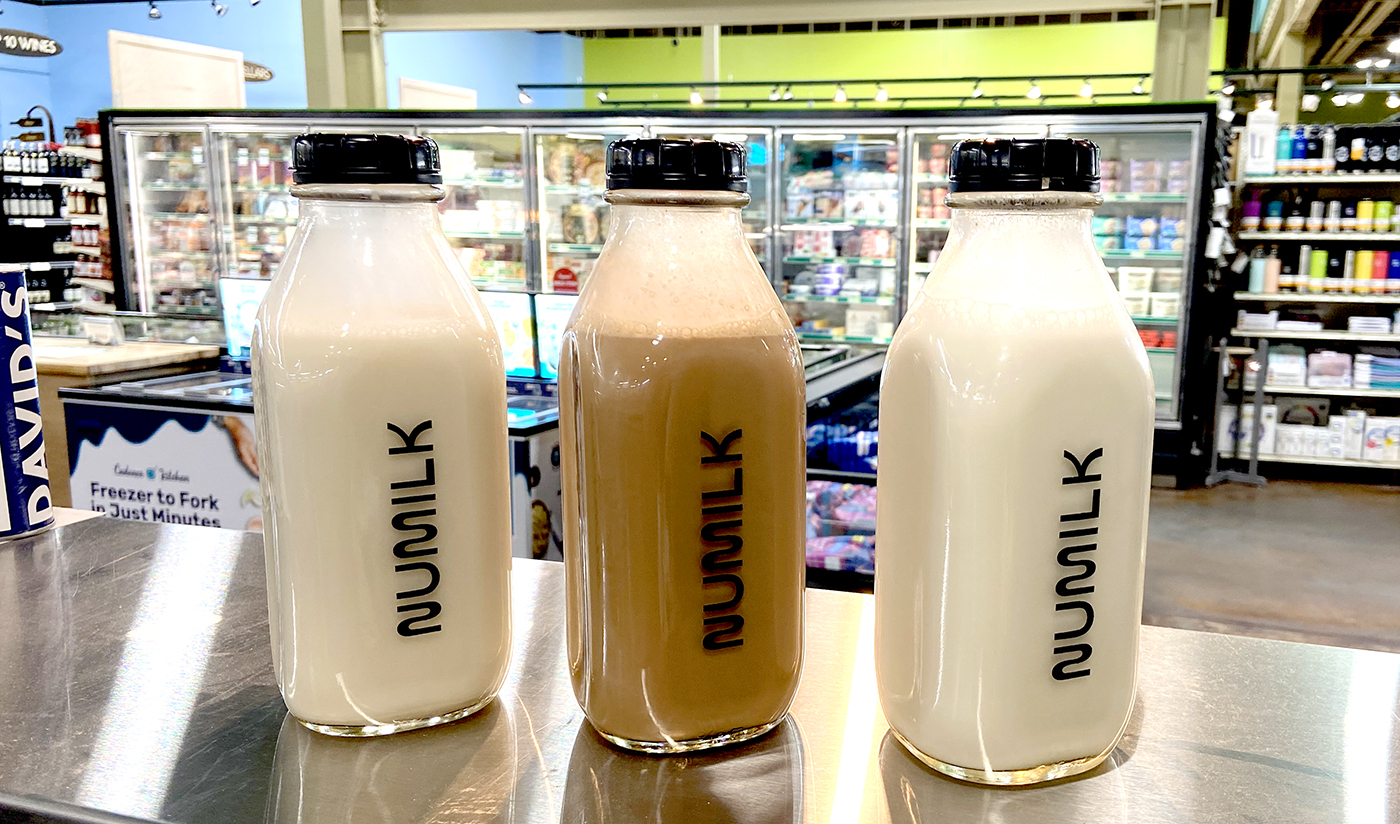 Dairy-Free Milk in Reusable 32 oz. Glass Bottles
As part of our continued efforts to bring you the high-quality, sustainable products you love using every day, New Pi is proud to announce that we now have NuMilk Plant Based milk machines available in our Coralville store and will have this option available in all three of our locations by Earth Day.
NuMilk Almondmilks and Oatmilks, are made on-site at the Co-op daily and contain only organic, pure, whole food ingredients. Unsweetened Almond for example, contains only pre-ground organic almonds and Himalayan pink salt. Find NuMilk's Unsweetened Almondmilk, Cashewmilk, Original Oatmilk, and Chocolate Oatmilk in our dairy coolers.
Try new 16 oz. single serve options from our Grab n' Go cooler too!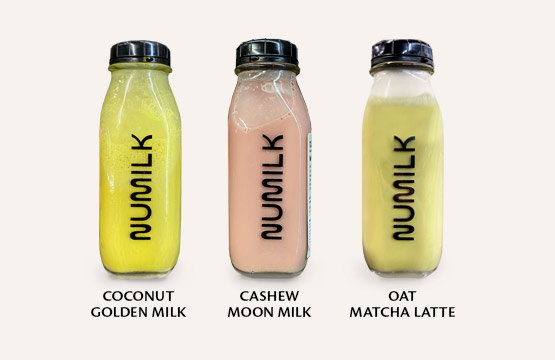 Because NuMilk is offered in glass bottles, it makes a great reusable option. Each 32 oz. costs $3.99, along with a $2 deposit for the container. After you're finished, bring the washed bottle back for a refund on your deposit and grab another. All bottles are commercially washed before recirculation.
Here at New Pi, we're always on the lookout for companies that can provide the ingredients you need while also following our mission of being a sustainable and forward-thinking Co-op.
We're excited to partner with this growing company and look forward to providing this dairy alternative to our customers.
Fun Fact: Ari Tolwin and Joe Savino, the co-founders of NuMilk, recently premiered on SharkTank (March 26, 2021). We don't want to spoil the surprise, but we will say that this environmentally conscious company did make a deal with a shark!