From the Blog
Now Accepting EBT Online!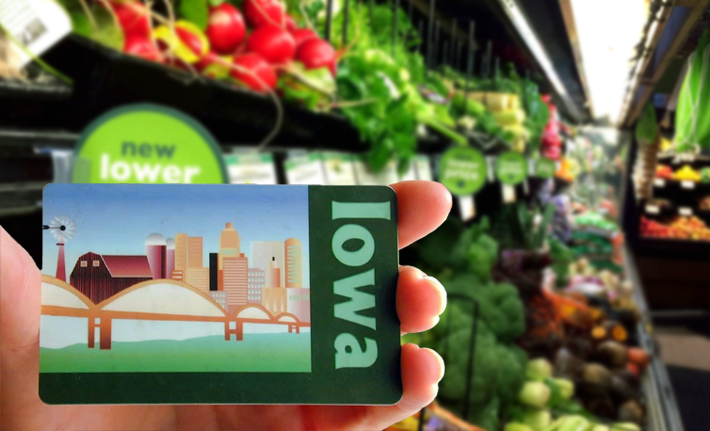 New Pi is excited to announce that shoppers can now use
EBT cards on Co-op Cart.
If you are already a Co-op Cart user, just select the EBT SNAP Eligible Shelf tag in the left sidebar for all of the eligible products, then choose EBT SNAP for Payment Method at check out. New shoppers can create an account to get started and no membership is needed for purchases.
Read on for a step-by-step process.
---
Step 1: Login or Create an Account
Sign into your Co-op Cart account.
New to Co-op Cart? Get started by creating a free account here.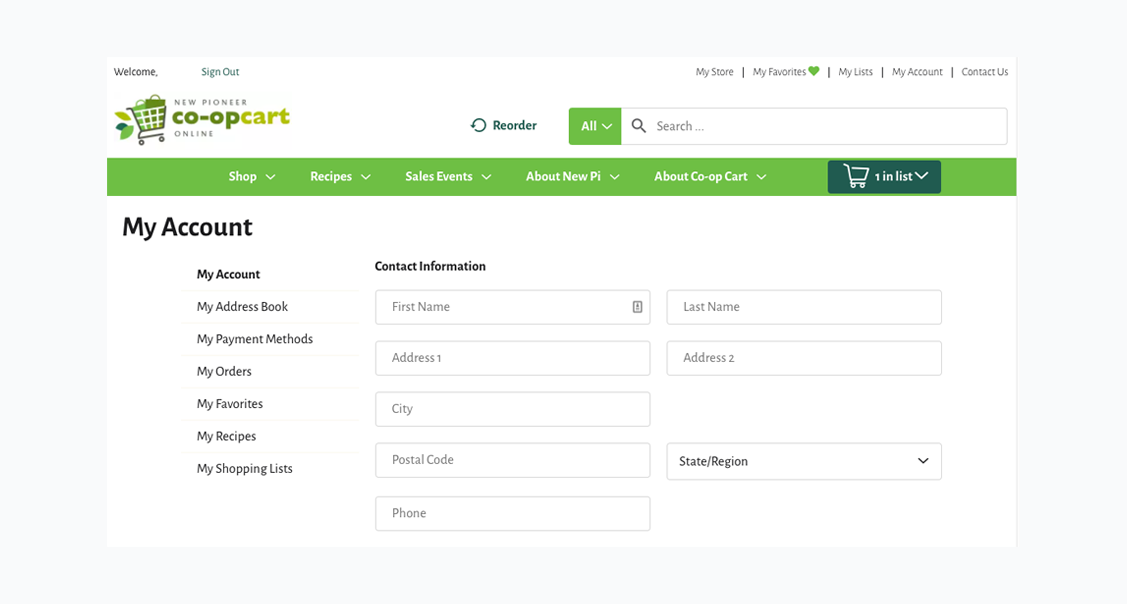 ---
Step 2: Go Shopping
Once you're ready to shop, you can select EBT SNAP Eligible under the Shelf Tags list on the left sidebar to display only EBT items. Only EBT products will show until you uncheck the EBT SNAP Eligible box or click Shop.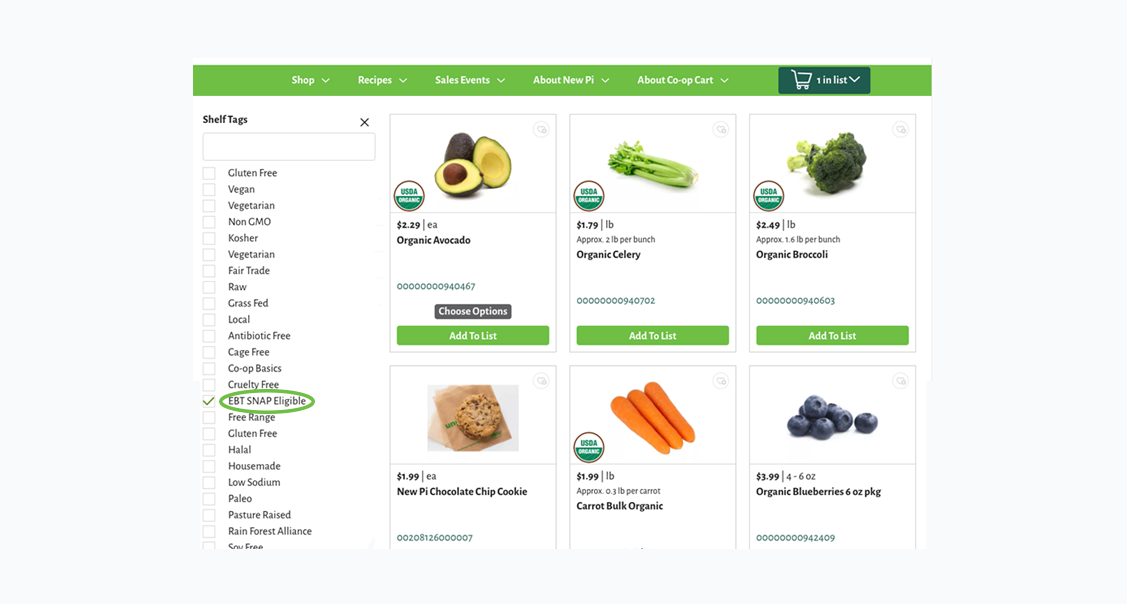 ---
Step 3: Checkout
To complete your purchase, click on your shopping cart in the upper right corner.
Enter your contact information and the time/date you'd like to pick up your order.
You can also click Switch to Delivery if you'd like it delivered - however, deliveries are not covered by SNAP.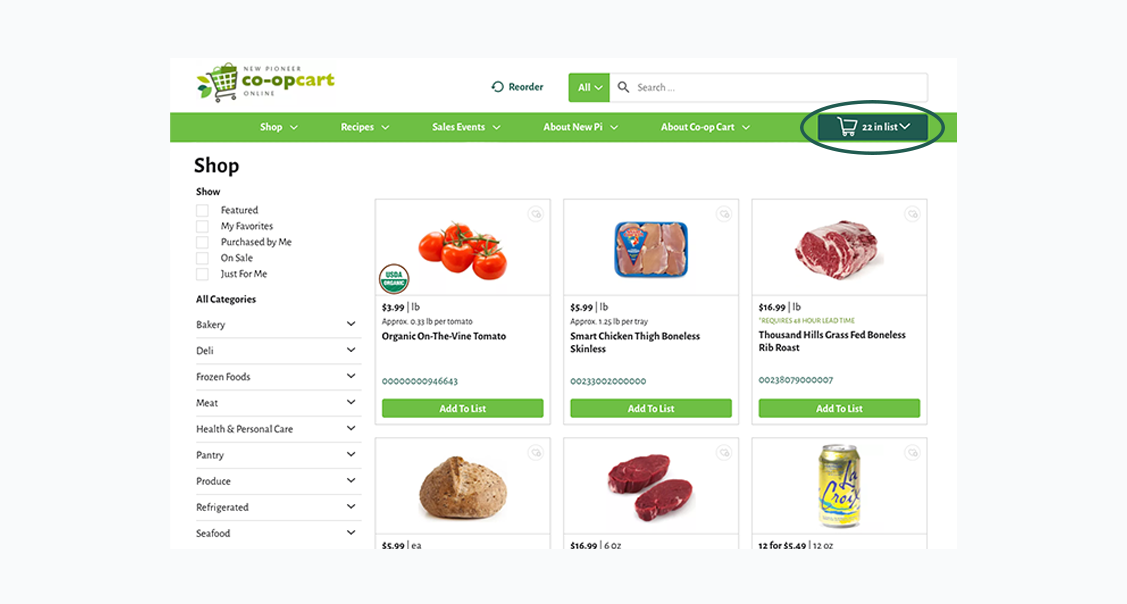 ---
Step 4: Pay with EBT Card
Select Continue to review your order and enter your payment. After reviewing your order information, select EBT SNAP under Payment Method and enter your card number.
You'll then need to enter your PIN twice, once to verify your amount and again to confirm your purchase. You may also need to enter credit/debit card information if a portion of your order isn't covered by SNAP.
Once completed, click Place Order to finish your order.