From the Blog
New Member Benefits Have Arrived!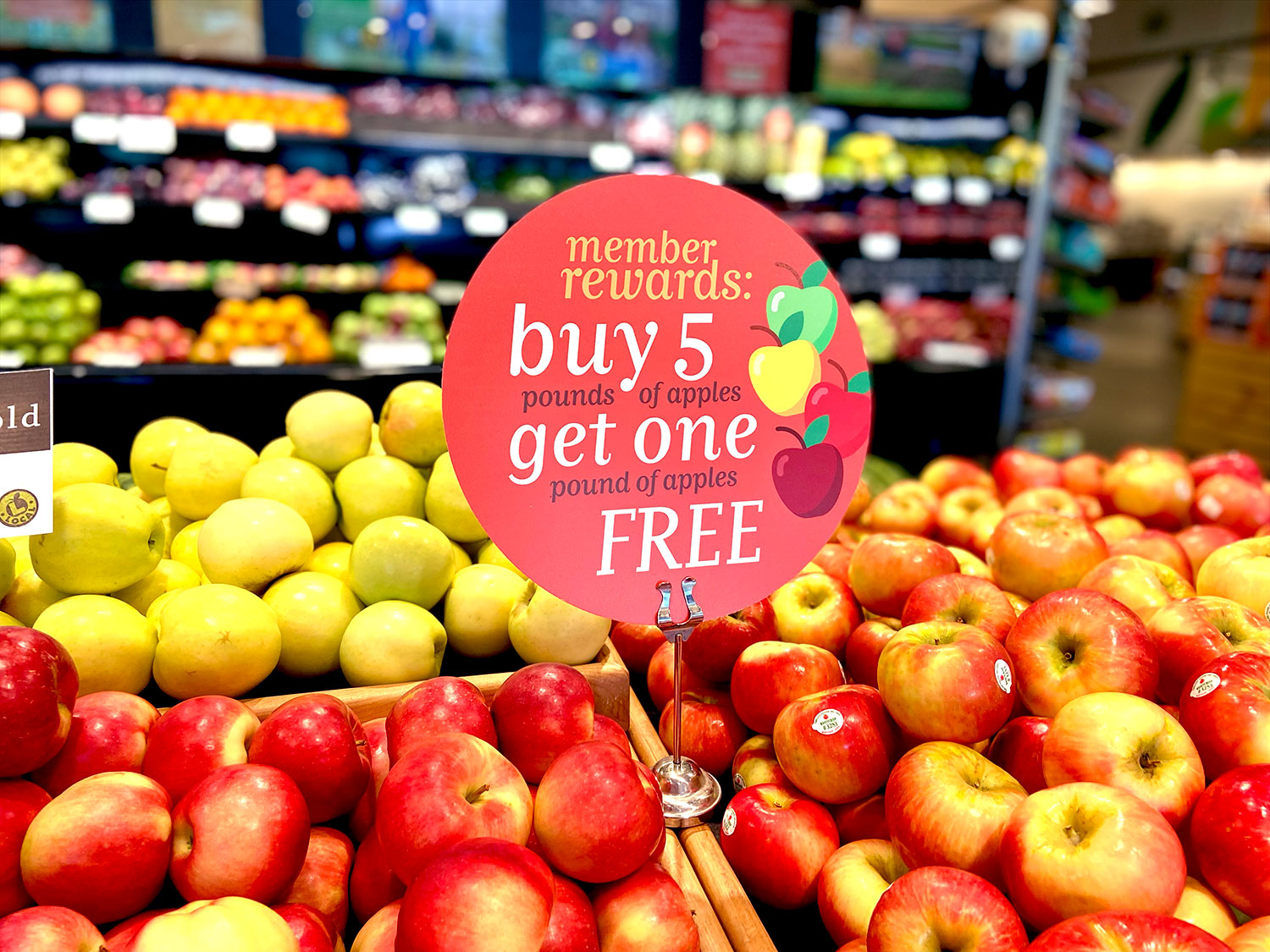 Co-op Members can now earn even more free product on 9 staple items every day at New Pi.
In 2019, New Pi launched a virtual punch card system as part of a new Member Rewards program, giving members a variety of items to earn free product on at varying purchase quantities (with the purchase of 4, 5 and 10 items).
Members will now earn free product on all eligible items after just 5 purchases.
New items joining the program include apples (any variety), large white eggs from Farmer's Hen House, Beeler's Hickory Smoked Bacon, our house-made grain and salad bowls, Impossible Vegan Burgers, and New Pi brand multi-vitamins in addition to hot coffee, Hansen's Dairy gallon milks and our house-made hearth and bagged breads that will be carried over from the original program.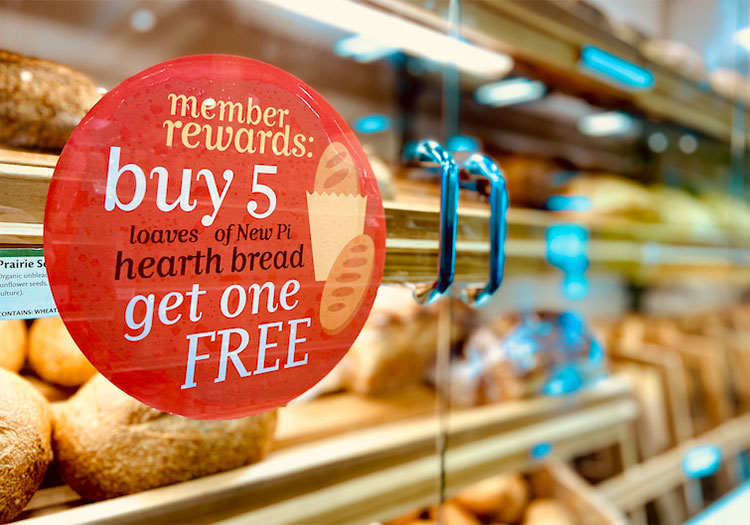 Items exiting the program include growlers of kombucha, cold brew & Cobra Verde, lettuce greens, Thousand Hills Grass-fed Beef, and Cadence Kitchen bulk frozen meals.
For members who have punches left on these exiting items, the Co-op will honor the punches through the end of October.
Members can also save through New Pi's Weekly Member Reward with deals on produce, house-mades, meat and seafood, wine, beer, grocery and wellness items.
Since launching the virtual punch card program in 2019, members have earned over 40,000 free products and saved over $173,252 dollars.

Save the Date for Member Appreciation Weekend October 22-24, 2021.
Members earn double punches on Buy 5 items and save 10% on their entire purchase.
New Members will also receive 20% off their entire purchase the day they join.