From the Blog
Moving Forward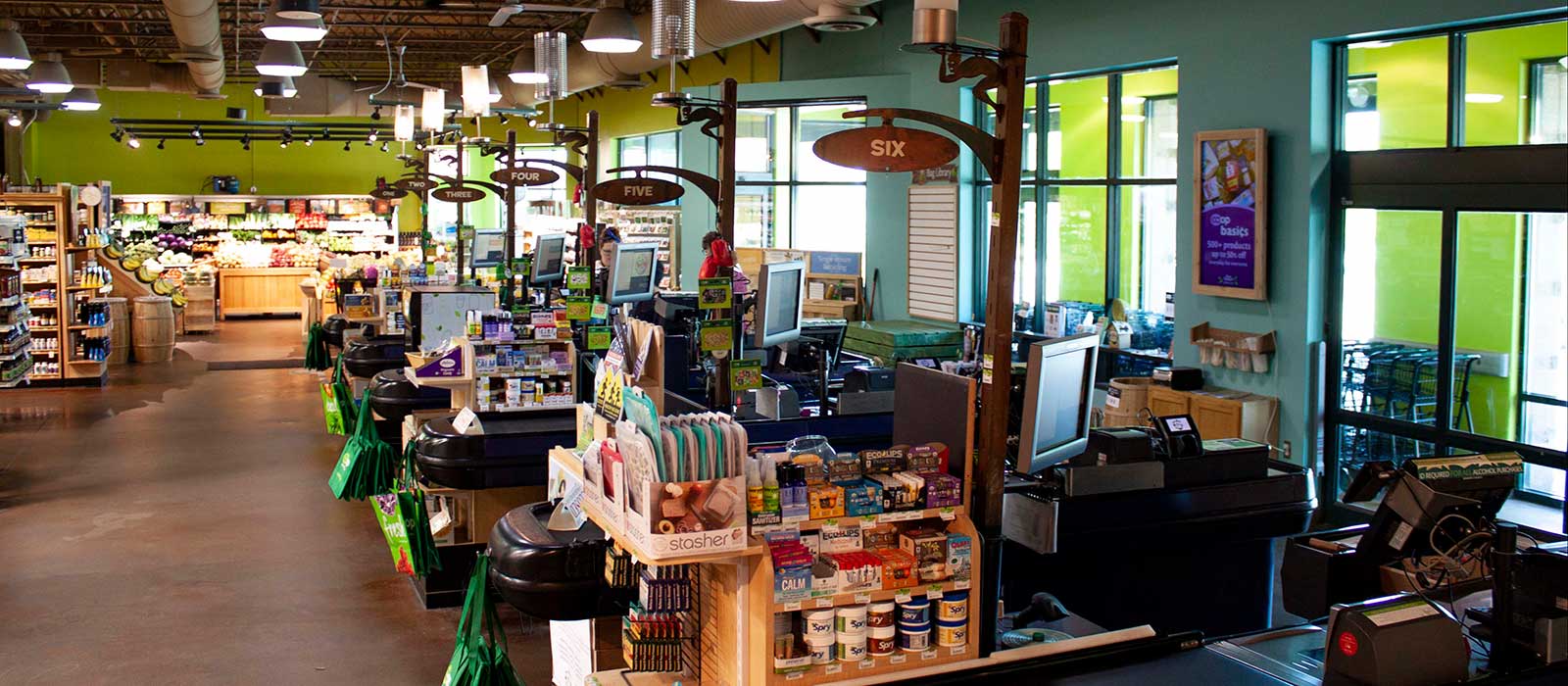 New look, new day, new benefits

I came to you last year and asked for your support as we move New Pi forward in a changing marketplace. It is with much excitement that I now write you with many of those changes either in process or on the immediate horizon.
For our shoppers in Iowa City and Coralville you have patiently stayed with us as we remodeled both stores at the same time. You are now enjoying the Iowa City hot table selections, and helping yourselves to the abundant Coralville salad bar. You may also notice the more open format of the stores and some fresh paint on the walls.
Self-Service Meat
You may be adjusting to the consolidation of meat cutting to Coralville. You are all such a thoughtful group that you had many great questions about how the change in meat packaging at the self-service meat case in Iowa City impacts the environment.
The use of more plastic was a concern, but this process allows meat to keep longer, inhibits the growth of pathogens, prevents leaks, and overall has allowed us to lower our carbon footprint by greatly reducing food waste.
As we work to make the Johnson County stores fully operational with their new amenities, you may notice and have suggestions for how we can do things better. Please keep the suggestions coming. We look at all of them.
New Member Benefits
Our next initiative is to ramp up our member benefits. The Board spent time this past year evaluating what we can provide you for your continued loyalty. Over the coming months, you'll see that in addition to our 10% off supplements and body care on the first Tuesday of each month and the 5% off New Pi supplements each day, several new programs will be added.
Get excited about:
Member appreciation days twice annually
10% off one visit during a three-day period (no exclusions)
Daily 10% food access discount for members who qualify for food assistance programs.
No curbside pickup fee for orders over $75
(yes, this means we have online shopping coming soon – stay tuned!)
Weekly emailed coupon
10% off bulk grains, rice, and legumes every day
Rewards program for designated frequent purchase items like bagged salad mixes, coffee, on-tap drinks, and more! Think of your buy 10 get one free punch card, but no paper needed!
I love New Pioneer. I know you do too. Thank you for your support during a year of exciting changes.
Caitlin Slessor
New Pi Board President