From the Blog
Mojito Fish Tacos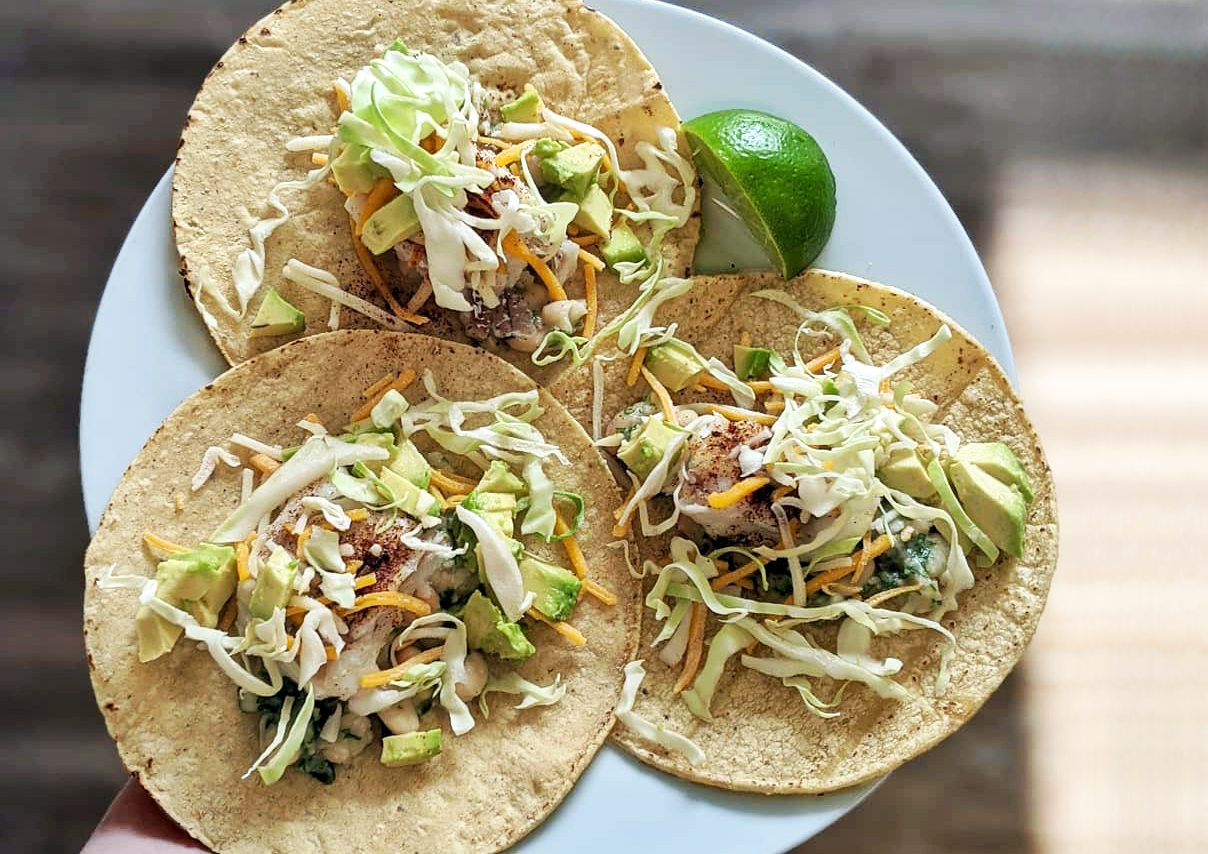 Ingredients
Fish:
4 wild-caught cod filets
spritz of coconut oil spray
1 t. chili powder
1/2 t. sea salt
Bean Salad:
1 can Great Northern Beans, drained
juice of 1 lime
1/4 c. fresh cilantro, chopped
4-5 fresh mint leaves, chopped
1 t. of your favorite gin
sea salt to taste
Assembly:
12 white corn tortillas
1 avocado, cubed
a few handfuls of shredded green cabbage
extra lime juice to taste
---
Directions
Preheat your oven to 400°F and line a tray with parchment paper.
Place your cod filets on the tray and top with coconut oil, chili powder, and sea salt. Bake for 15-20 minutes, or until cod is flakey.
While the cod bakes, make your bean salad! Combine all of the ingredients and be sure to taste and adjust as you go.
Just before serving, wrap your tortillas in a damp paper towel and microwave them on a plate for about 40 seconds. This gets them nice and pliable and ready to fill.
Assemble your tacos! Each person should split up a cod filet between 3 tortillas, and top with the bean salad, cabbage, avocado, and extra lime.
Enjoy!