From the Blog
Why We Love it! Mineral Fusion Makeup Review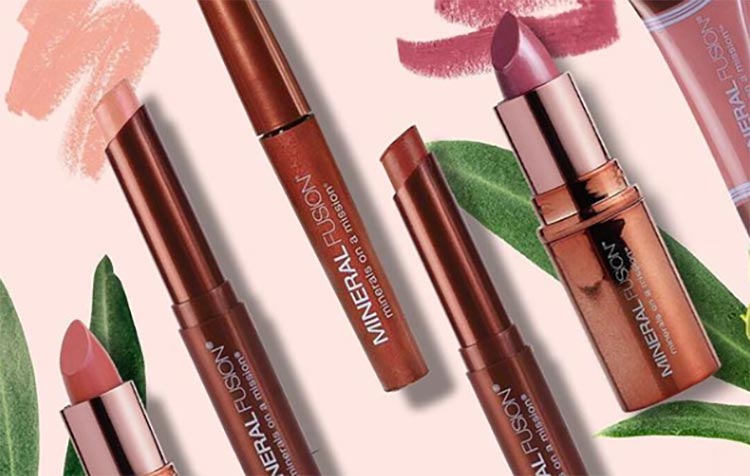 To be honest, I'm far from a beauty expert.
In fact, I sometimes go days without any cosmetics at all. I am a busy working mom, so my morning routine has to be quick and simple.
Mineral Fusion won me over instantly for this reason:
I can achieve the look I want in minimal time without sacrificing quality. Plus, Mineral Fusion is a product you can trust.
All their products are gluten free, cruelty free, paraben free, artificial color free, fragrance free, talc free, hypo-allergenic, and free of phthalates, (chemicals that increases durability in plastic).
I have naturally sensitive, reddish skin, just shy of rosacea.
During the sunnier months, I deal with Polymorphic Light Eruption, or PLE – itchy and sometime painful blotches caused by sun exposure. Mineral Fusion offers a mineral brush-on SPF, which sparked my interest in their product line.
My traditional makeup routine consists of cleansing, moisturizing, and a bit of coverage – just enough to minimize redness and create an even tone.
I prefer a primarily natural look for my everyday wear. I most often use the Mineral Fusion pressed powder in Neutral 1 using the Blending Brush. On days I want a little more coverage, I use the liquid foundation.
A little time-saving tip: I mix a dab of my moisturizer with the liquid foundation: two needs with one deed!
I follow up with the mascara in Rock Brown.
In the past, I had always used water-proof drugstore mascara; however I learned from a regular customer and esthetician that most of these products use tar to attain their long-wear abilities. Yuck!
I was pleasantly surprised to find Mineral Fusion mascara wears beautifully all day.
Remember, mascara should be changed on average every three months. To minimize bacteria and air getting in the tube and causing clumps, rather than pumping the applicator, twist it as you remove it to apply.
To thin or extend the use of your tube, add a few drops of sterile saline solution or eye drops to the tube.
Lastly, I use a touch of blush in the color of Airy, which doubles as my eye shadow. If I'm feeling saucy, I use a dab of lip color – the shade called Burst matches my skin tone best.
Mineral Fusion has a series of short video tutorials offering tips and tricks, as well as detailed product information. You can access these right from their website.
The most important tip is something anyone can do, and should do often to care for your skin: hydrate! The more water you feed your skin, the more elasticity and even tone you'll achieve.
Mineral Fusion is also passionate about social welfare.
The company donates a portion of their profit to, and partners with the National Coalition Against Domestic Violence to raise awareness of this problem.
Find out more about Mineral Fusion at mineralfusion.com