From the Blog
Apple Season is Here!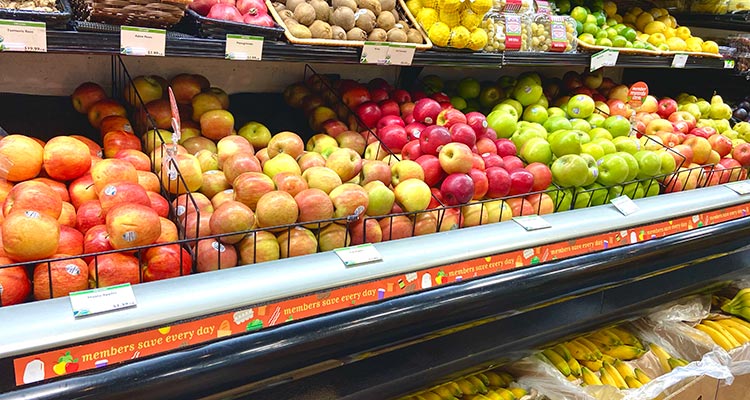 Apple season is here and we have plenty of options for baking, sauce, and fresh eating.
Timeless Prairie Orchard is back this season with our favorite State Fair Blue Ribbon Honeycrisps and Gala apples. Their season was cut short last year due to the derecho and we are so excited to welcome them back!
We also have a variety of apples arriving from Buffalo Ridge Orchard​​​​​​​. Emma and Marcus harvest over 50 different varieties of apples from Emma's family orchard in Central City, IA. Staff favorites include Sweet 16 and RubyMac.
Find over a dozen varieties available in our produce departments, and check out our guide below for flavor profiles and uses!
All apples are also elegible for our Member Buy 5 Program. Buy 5 lbs. of apples (all at once or with multiple purchases) and earn 1lb. of apples free.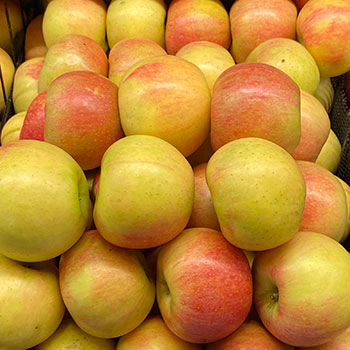 Alkmene
Buffalo Ridge Orchard,
Central City, IA
Flavor: tart and tangy
Texture: firm, crunchy, and juicy
Use: great eaten fresh
---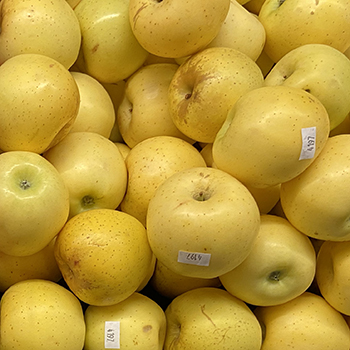 Blondee
Timeless Prairie Orchard,
Winthrop, IA
Flavor: mild sweet taste
Texture: firm, crisp, and crunchy
Use: baking and fresh eating
---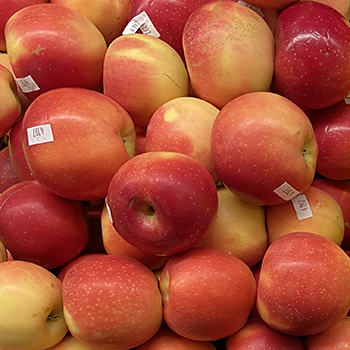 Gala
Timeless Prairie Orchard,
Winthrop, IA
Flavor: mild sweet flavor
Texture: juicy and crunchy
Use: apple sauce, salad, cider, and fresh eating
---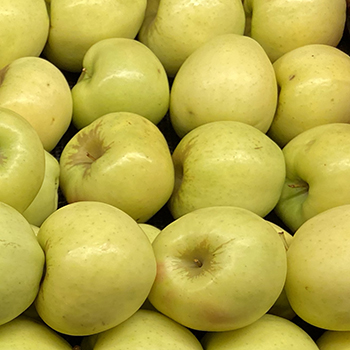 Ginger Gold
Buffalo Ridge Orchard,
Central City, IA
Flavor: sweet with hints of pear
Texture: crisp and juicy
Use: fresh eating and baking
---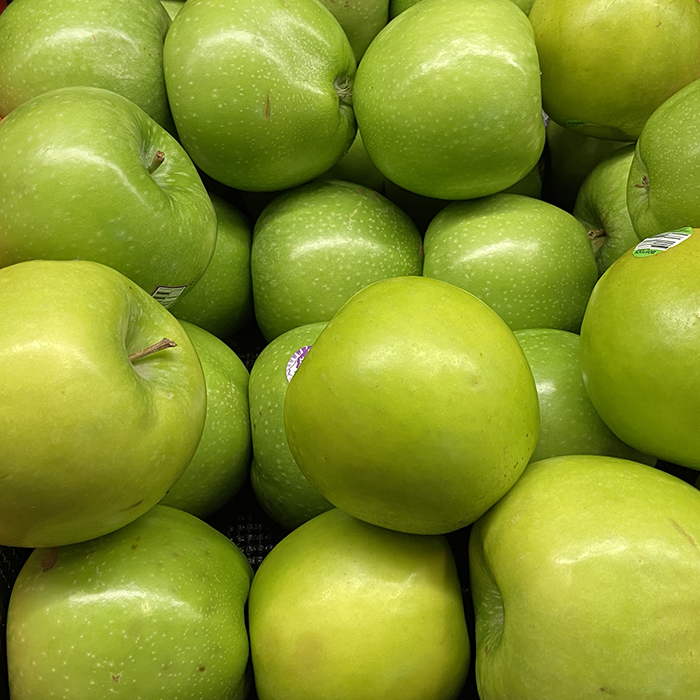 Granny Smith
Flavor: tart and citrusy
Texture: crisp and firm
Use: baking and salads
---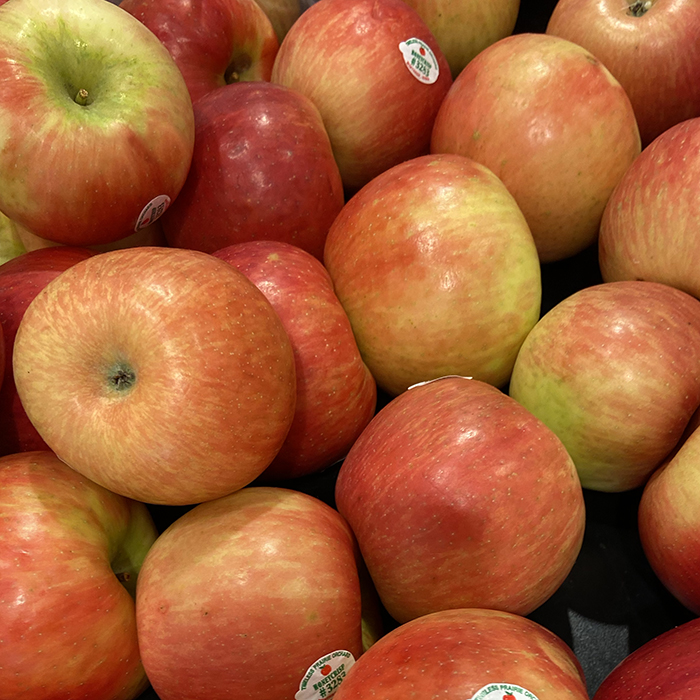 Honeycrisp
Timeless Prairie Orchard,
Winthrop, IA
Flavor: sweet, tart and mildy aromatic
Texture: light, airy, crisp
Use: fresh eating, salads, baking, and cider
---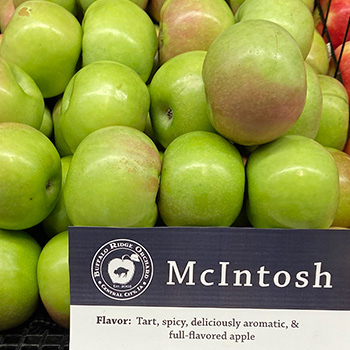 McIntosh
Buffalo Ridge Orchard,
Central City, IA
Flavor: tart, spicy, deliciously aromatic, and full-flavored apple
Texture: crisp and snappy
Use: fresh eating, caramel apples, apple sauce, and cider
---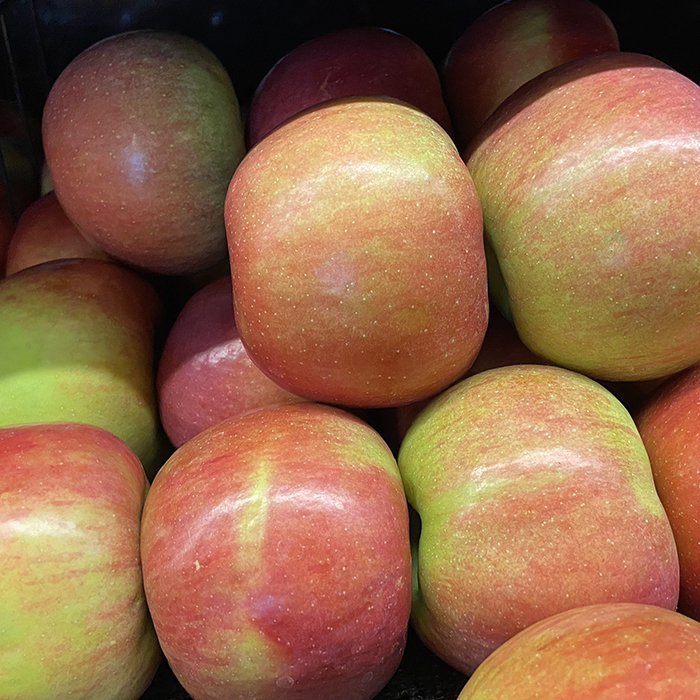 Pink Lady
Flavor: sweet and tart
Texture: crisp
Use: baking, salads, applesauce, and fresh eating
---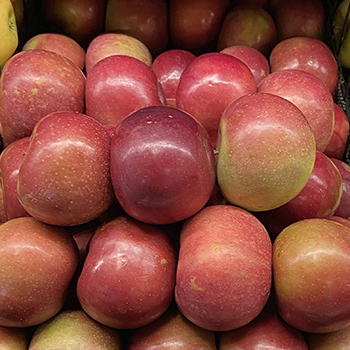 RubyMac
Buffalo Ridge Orchard,
Central City, IA
Flavor: tart, spicy, deliciously aromatic, and full-flavored apple
Texture: crisp and snappy; firmer than other Macs
Use: fresh eating, caramel apples, apple sauce, and cider
---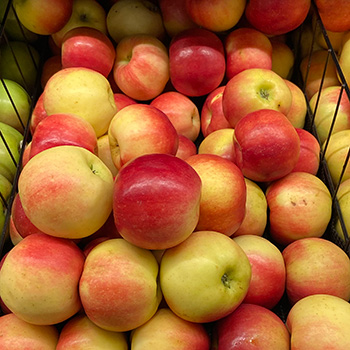 Sansa
Buffalo Ridge Orchard,
Central City, IA
Flavor: sweet, with hints of vanilla
Texture: fine grained, crisp
Use: fresh eating and salads
---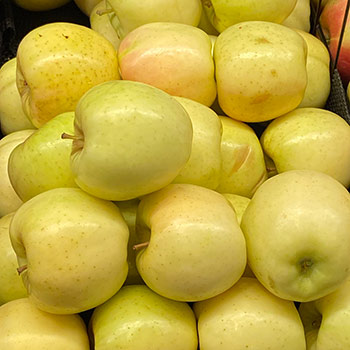 Silken
Buffalo Ridge Orchard,
Central City, IA
Flavor: aromatic, sweet, moderately acidic dessert apple
Texture: crisp and juicy
Use: fresh eating, salads, and pies
---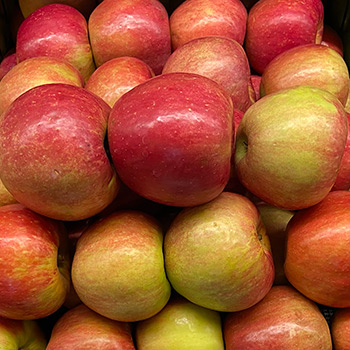 Sweet Sixteen / Song of September
Buffalo Ridge Orchard,
Central City, IA
Flavor: sweet, with hints of black cherry
Texture: crisp, crunchy, and juicy
Use: fresh eating and pies
---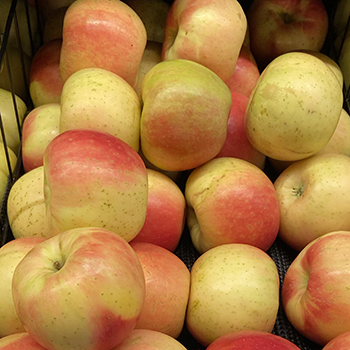 Zestar
Buffalo Ridge Orchard,
Central City, IA
Flavor: sweet-tart with hints of brown sugar, similar to Honeycrisp
Texture: coarse and juicy
Use: eating and sauce