From the Blog
Try Our Home for the Holidays Family Wine Six Packs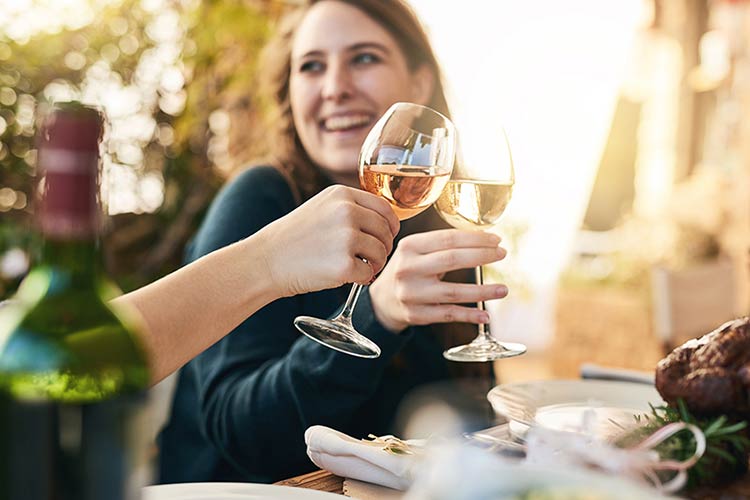 A carefully selected half dozen of our best value wines, perfect for holiday gatherings and quiet cozy nights at home. Just $74.99.
Buy a "Home for the Holidays" Wine 6-Pack
6-Pack Includes:

Albert Bichot Macon Village
Beautiful straw-yellow hue, notes of acacia, honeysuckle, and apricot with a mineral background. Serve with chicken, turkey, vegetables, soft cheeses.
---

Metairie Pinot Noir
Bright purple/ruby, fresh cherries and red skinned apple, forest floor, mocha, oolong tea. A lighter red suitable for poultry, or pork, cheese plate, vegetable dishes.
---

Pannonica Red
Juicy and spicy, with Anise, fig, and tart raspberry. Medium bodied, with a smooth finish. Very versatile-works well with lentil and bean soups, lighter pork dishes (glazed ham on fresh biscuits), braised winter greens.
---

Fuerza Red Blend
Intense aromas of earth, leather, black cherry, full on the palate, firm tannins. Excellent with hard cheeses, pizza, casseroles.
---

Hahn Winery GSM
Deep garnet red, flavors range from strawberry to blueberry and black pepper, layered and rich. Perfect with lamb, roasted winter squash, stews.
---

Tribute Cabernet Sauvignon
Dark and luscious fruits like currants, cassis, earthy spice, velvety texture. A natural for roast beef, caramelized mushroom risotto, game.
We sincerely hope you enjoy the wines offered in Home for the Holidays New Pi Family Six Pack. We wish you health and happiness, and home in your heart all year long. Thank you for the opportunity to let your New Pi family be part of your holiday celebrations.

Cheers!
Miss Nik, Mistress of Wine and Cheese