From the Blog
Celebrate Easter with Help from New Pi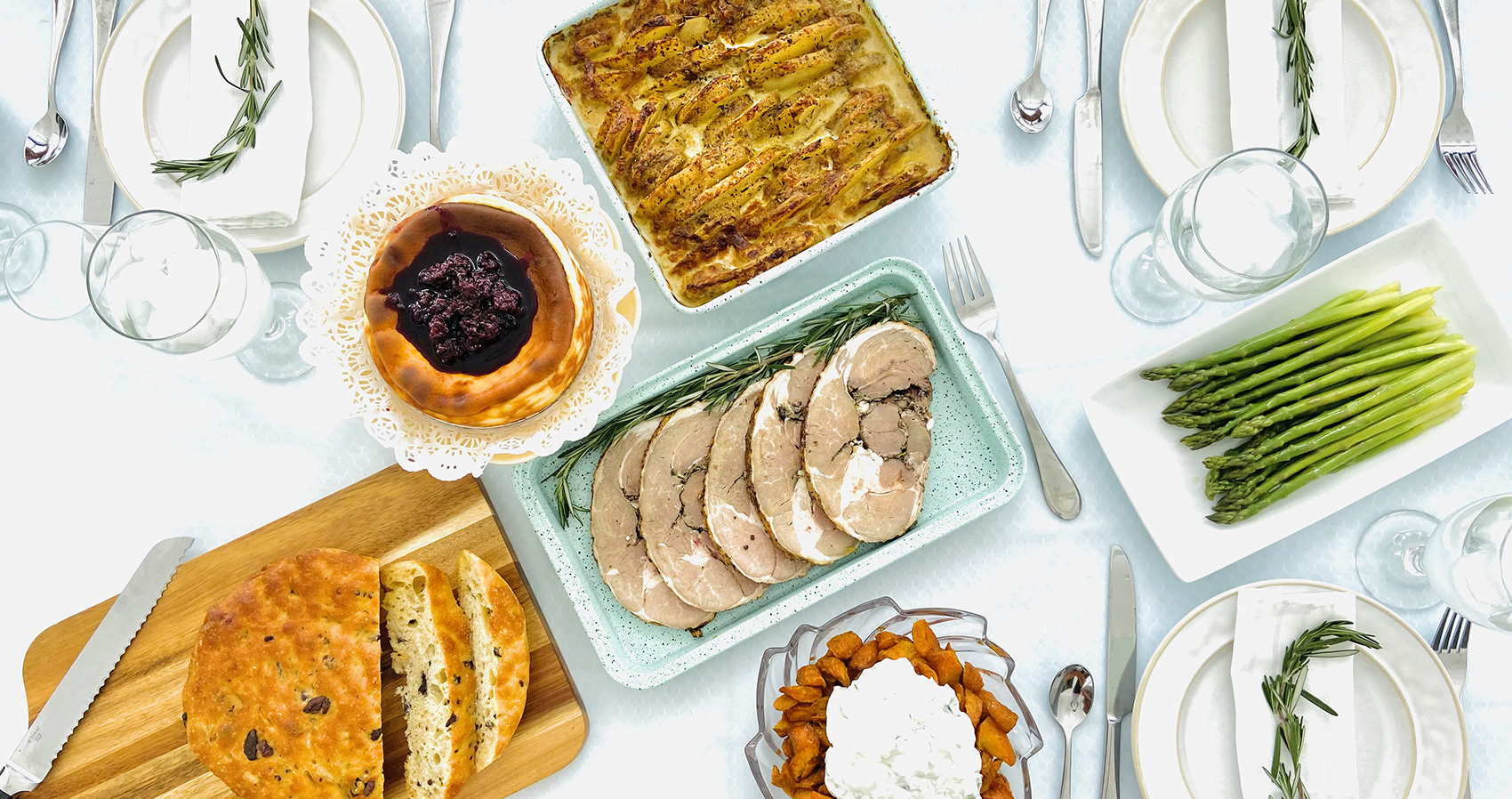 Here at New Pi, we're not only passionate about providing wholesome products to our communities, but we're also passionate about creating and sharing delicious food.
We know that the secret to a great tasting meal starts and ends with top-quality, local ingredients, and that these ingredients have a story they want to tell.
Let us help share this story with you this Easter, in whatever way you celebrate, allowing you to sit back, relax, and simply enjoy.
- Chef Tony
---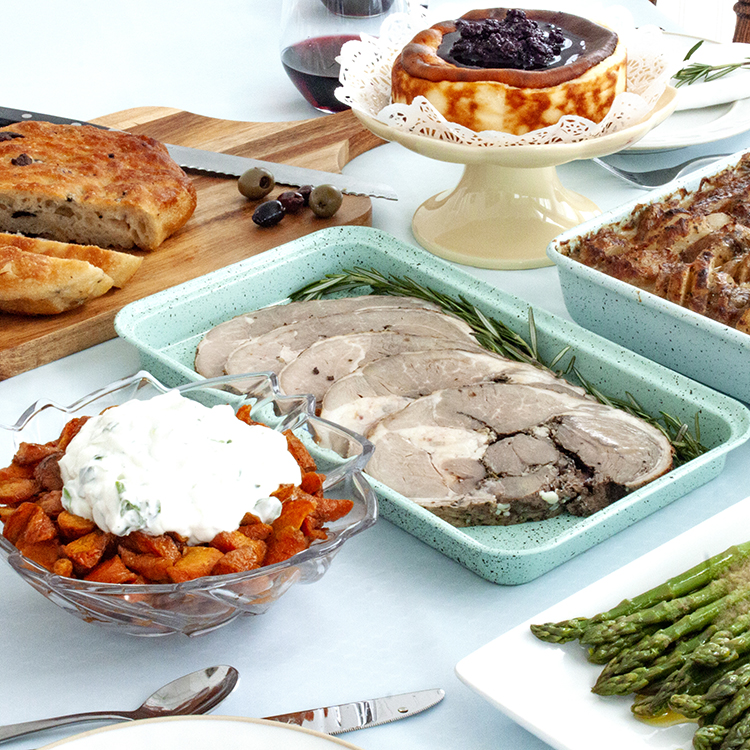 Roast Lamb Leg with Rosemary, Anchovy, and Garlic
Hasselback Potatoes
Asparagus with Charred Lemon-Thyme Vinaigrette
Greek Olive Focaccia with Herb-Infused Olive Oil
Cumin Roast Carrot with Jalapeno Mint Yogurt
Burnt Basque Cheesecake with Blackberry-Lemon-Rosemary Compote
with Wine Add-On - $140
Chante Cigale Cicada Blanc
Chante Cigale Cicada Rouge
---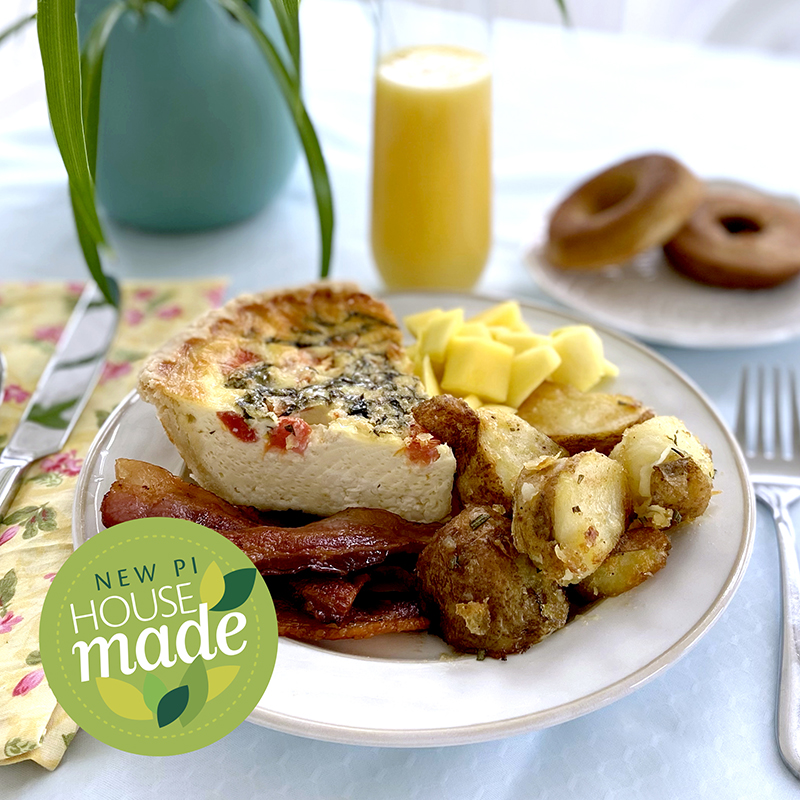 1 Quiche, with choice of:

Broccoli, Cheddar, Bacon
Tomato, Feta, Basil
Spinach, Mushroom, Swiss

Fresh Cut Fruit
1 Dozen House-Made Cinnamon Doughnuts
Mimosa Kit
Beeler's Bacon
Roast Rosemary Potatoes
---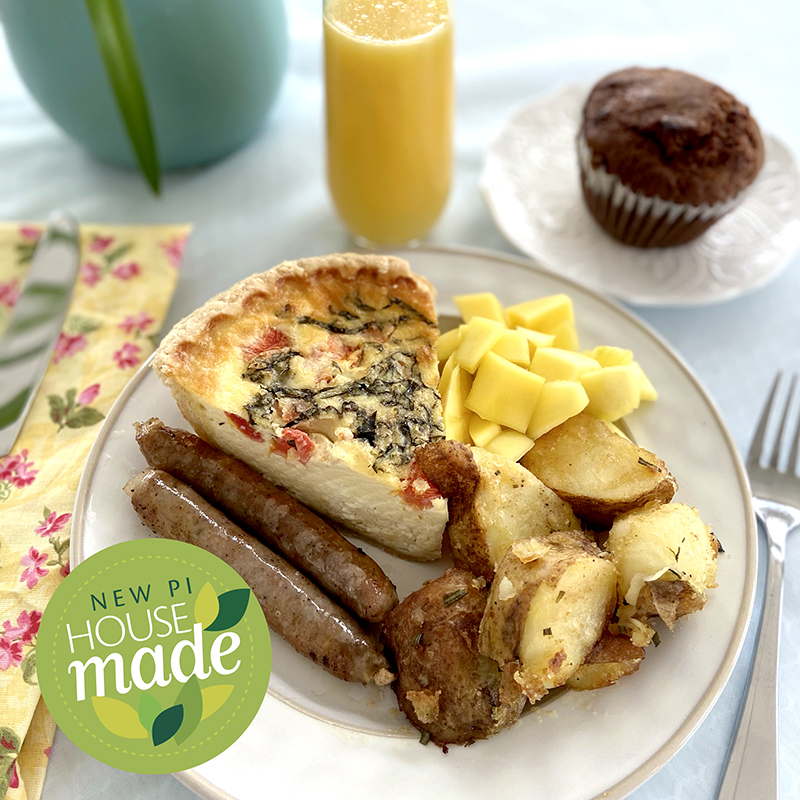 Vegan Tofu Scramble Quiche (Tomato, Basil, Vegan Feta)
Fresh Cut Fruit
Vegan Blueberry Muffins
Vegan Breakfast Sausage
Mimosa Kit
Roast Rosemary Potatoes
---
Who says you have to spend all morning or afternoon in the kitchen? Let our team of talented chefs help make your Easter a special one.
Place your order on Co-op Cart by Monday, March 29 with pick-up for April 3-4.