From the Blog
Bulk Up for Earth Day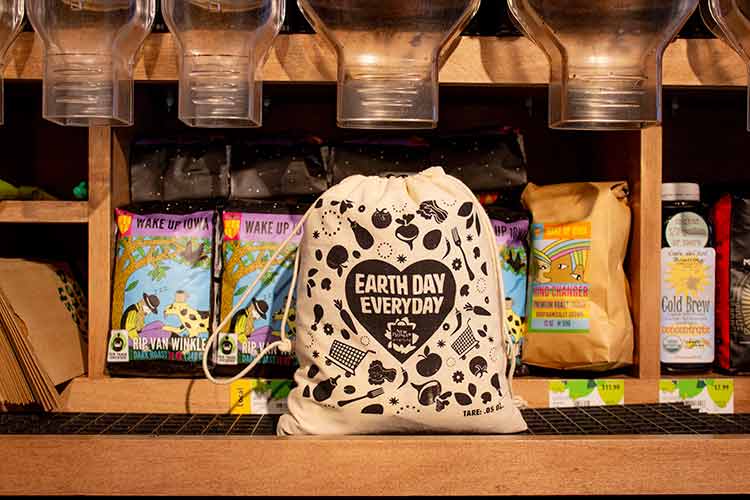 On Monday, April 22, New Pi will celebrate Earth Day by giving you a present!
All of our stores will be offering 20% all bulk items for the whole day!
That means everything in the bulk bins (like local flour, rice, beans, granola, and more), plus bulk coffee beans, bulk kombucha and cold brew, bulk honey and maple syrup, and even bulk herbs.
We will also be giving away a free reusable muslin bulk bag to each customer (while supplies last) to make your future bulk purchases even kinder to the Earth.
These bulk bags are made from Certified Organic Cotton at a Fair Trade Certified factory. Unlike plastic packaging, when you're done with your bag, it can be composted to decompose in just 3-6 months!
See how to shop bulk throughout our store in this short Co-op video:
How to Shop Bulk:
1. Bring in Your Reusable Containers
2. Stop by the register to identify tare weights for your containers
3. Shop!
4. Label Bulk items with item PLU #