From the Blog
Dying Eggs with Natural Food Coloring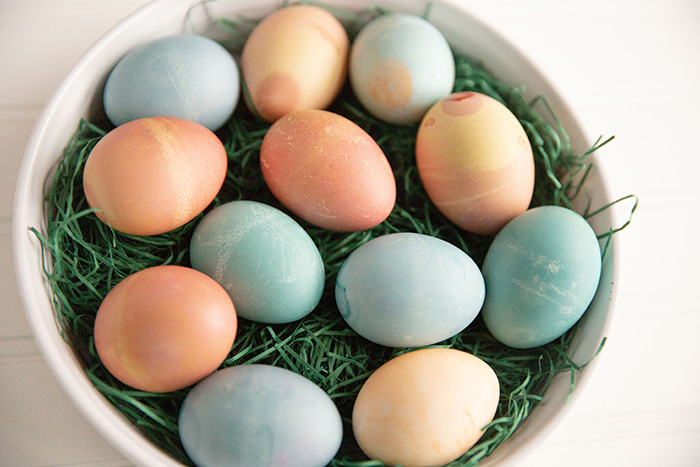 Dying Eggs with Natural Food Coloring
It's that time of year when colorful eggs are on the agenda! Here at the Co-op, we carry Watkins Food Coloring, free of artificial dyes. You will be able to enjoy your dyed eggs with your family knowing there are no harmful ingredients, but there are some tricks to working with natural dyes.
Step 1: Hard Boil Eggs
First, you will need to boil your eggs. Watkins recommends adding a tablespoon of vinegar to your water. When you are done cooking your eggs, run them under cold water to cool them and aid in easier peeling later on.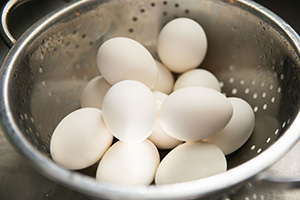 Step 2: Prepare Dye
In a cup or bowl, add 1/2 cup water, 1 teaspoon Watkins Food Coloring and 1 teaspoon vinegar. You can mix colorings to create the shade you want.
Step 3: Dip Eggs and Wait
Dip eggs about 15 minutes or longer if a darker shade is desired. Stir every 5 minutes. This is the hardest part, especially if you have little helpers who may not be the most patient. You will find that natural dyes tend to take longer than egg dying kits made with artificial dyes.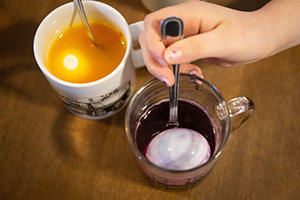 Step 4: Let Dry
Transfer to a wire rack to let dry. You may find this to be another tricky step of working with natural dyes. Be mindful of finger smudges when transferring and any drips that may form.
Step 5: Enjoy!
Store your eggs in their cardboard carton in the fridge when not being set out to enjoy or eat. Arranging your colored eggs in a shallow bowl can make a beautiful centerpiece for spring holiday gatherings.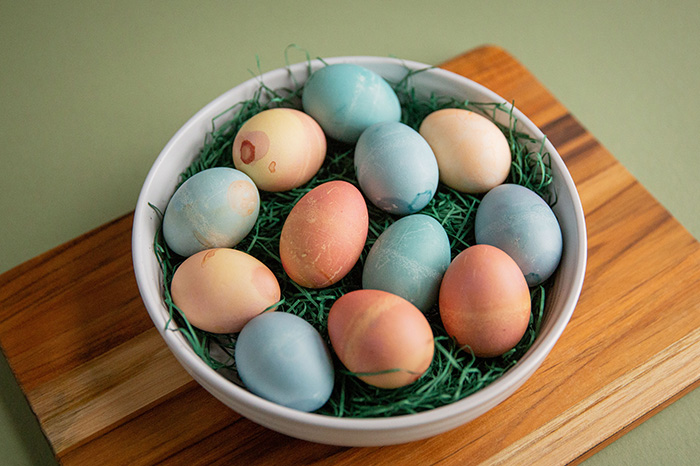 Naturally dyed eggs tend to have more muted tones, and the dye patterns can be a little unpredictable. We think it's part of their charm!
Some Tips and Tricks
Keep a towel on hand to sop up any drips. We like the character they add to our eggs, but you can wipe excess dye if you want a more uniform application.
Use wax crayons to draw designs on your eggs before you dye them. The wax repels the dye.
Experiment with layering. Once an egg is dry, drop it in a different color dye to see what happens!
Be aware that natural dyes will not be as unnaturally vibrant as some of the egg dye you may be more familiar with sold in kits. Sometimes the dye is a bit streaky, or adheres to the egg with less uniformity. Embrace it's quirkiness!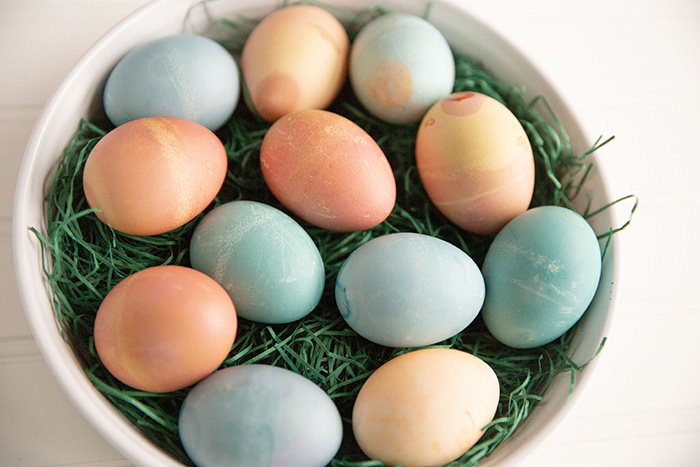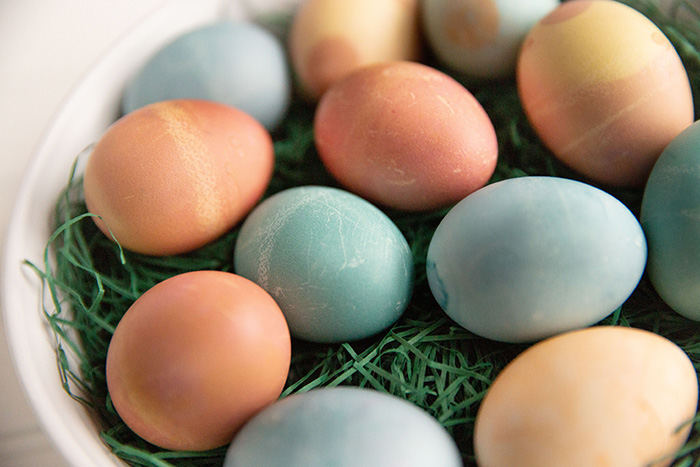 ---
Dye your Own Eggs at Home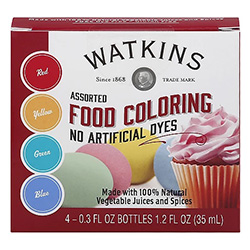 We love Watkins Assorted Food Coloring since it contains no artificial dyes. Instead, you'll be using spices and vegetable juices to color your eggs. Save the extra for your baking needs!