From the Blog
Important Double Up Food Bucks Update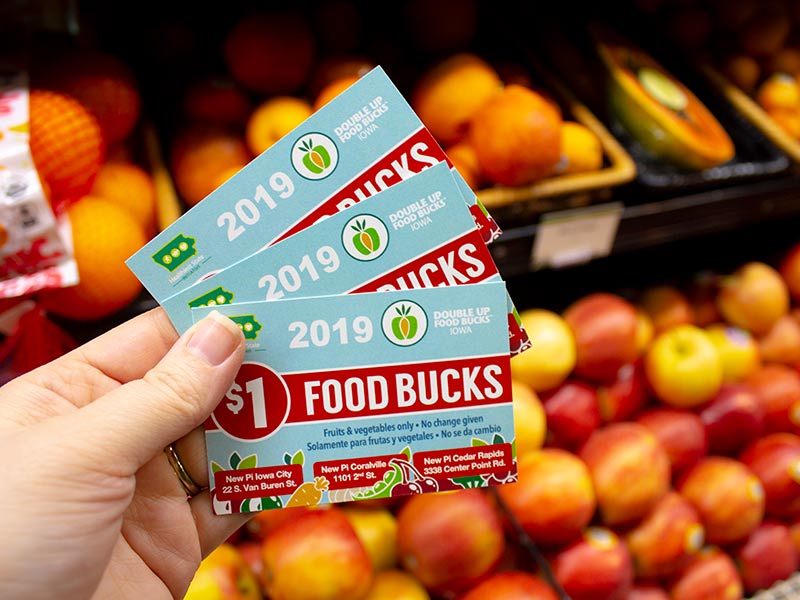 Posted 10/15/20
Double Up Food Bucks in Iowa has been paused effective immediately.
Since the onset of the COVID-19 pandemic, the healthy food incentive program was met with overwhelming utilization by Iowans receiving SNAP, P-EBT and D-SNAP food assistance.
The unprecedented demand for Double Up Food Bucks over the past several months reinforces the need for fresh fruits and vegetables by Iowans facing food insecurity.
The Healthiest State Initiative has submitted a request for additional CARES Act funding to sustain the Double Up Food Bucks and intends to restart the program again once funding is secured.