From the Blog
Double Up at Your Co-op!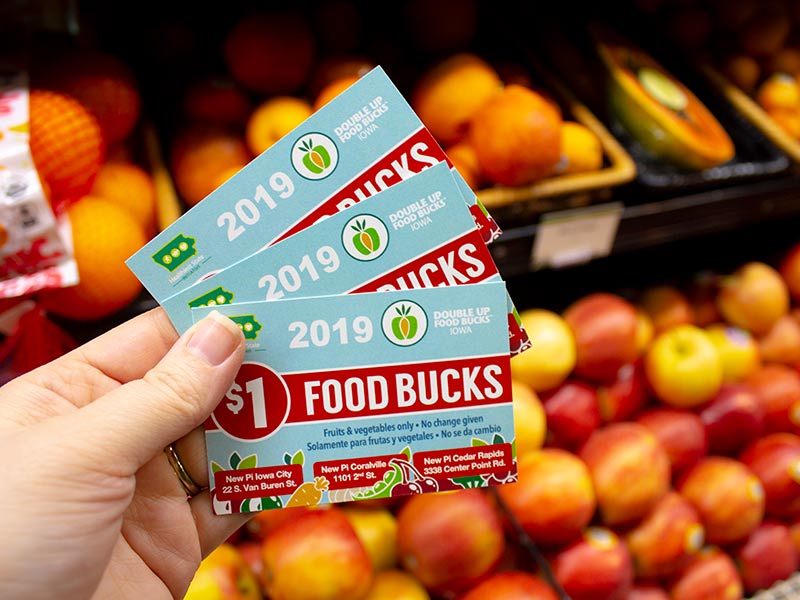 Your Co-op is proud to announce that we are working with Iowa's Healthiest State Initiative to bring Double Up Food Bucks into your Co-op!
The Double Up Food Bucks program makes it easier for low-income Iowans to eat fresh fruits and vegetables while supporting family farmers and growing local economies.
It ensures affordable access to local produce by actually doubling the purchasing power for people on SNAP (Supplemental Nutrition Assistance Program, formerly Food Stamps).
The Iowa City and Downtown Cedar Rapids Farmer's Markets already participate in Double Up Food Bucks, and the vouchers will now be interchangeable between the Farmer's Markets and your Co-op!
The program launched May 5, 2018.
Participants are welcome to come in and earn or use their Double Up Food Bucks at any New Pi location (anytime!) on local produce.
We hope this brings affordable fresh foods to those who need it most, at the hours that work for them. We also hope it helps our local farmers see more people enjoying the fruits of their labor.