From the Blog
Co-op Cart: Now with Delivery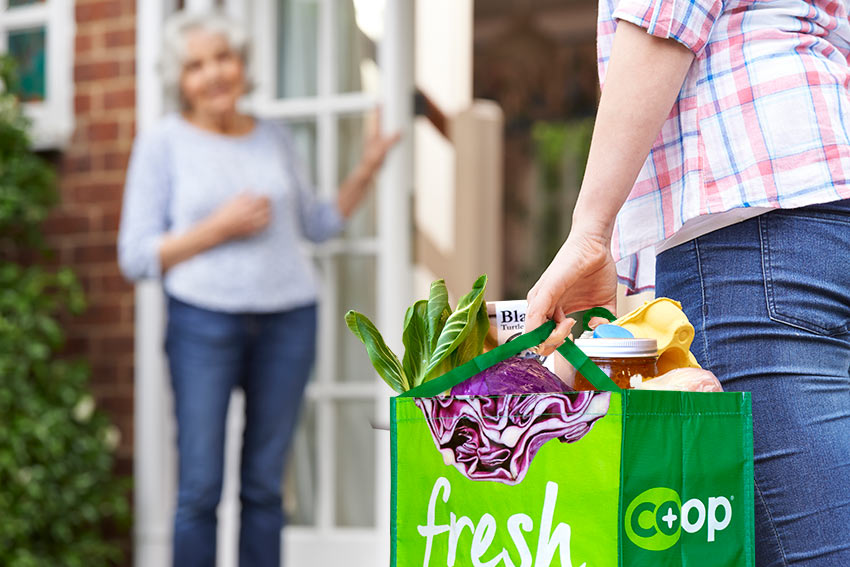 We now deliver groceries to Cedar Rapids, Marion, Coralville, Iowa City, and North Liberty.
We've teamed up with DoorDash to bring groceries right to your doorstep. Just place an order on Co-op Cart and choose delivery. Our personal shoppers will collect your groceries and a Door Dasher will pick them up and bring them to your door.

We've expanded our Coralville location to an 8 mile radius that includes most of Iowa City and North Liberty. We've also launched from Cedar Rapids with a 5 mile radius delivery zone which includes most of Cedar Rapids, Marion, Hiawatha and Robins.

Whether you're managing your time or avoiding construction zones, we're happy to make grocery shopping easy for you.
---
Cedar Rapids Co-op Delivery Area: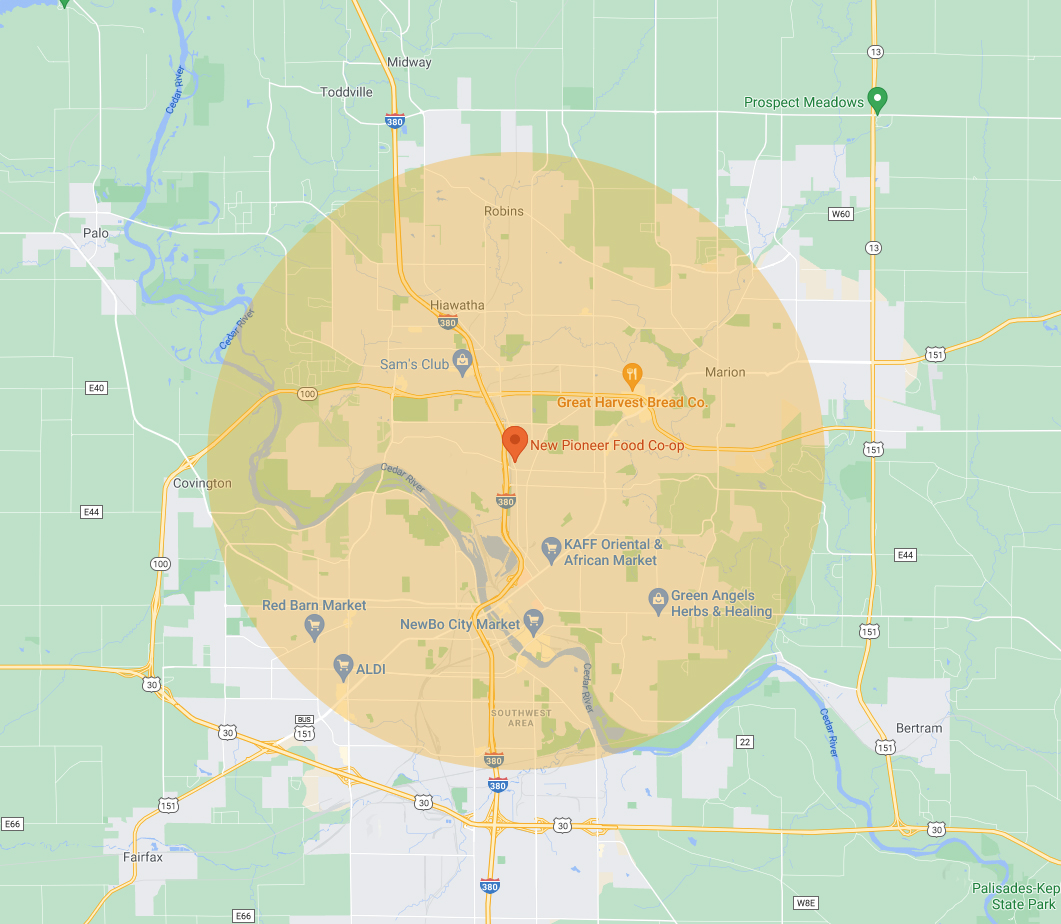 ---
Coralville Co-op Delivery Area: