From the Blog
Co-op Cafe Now Open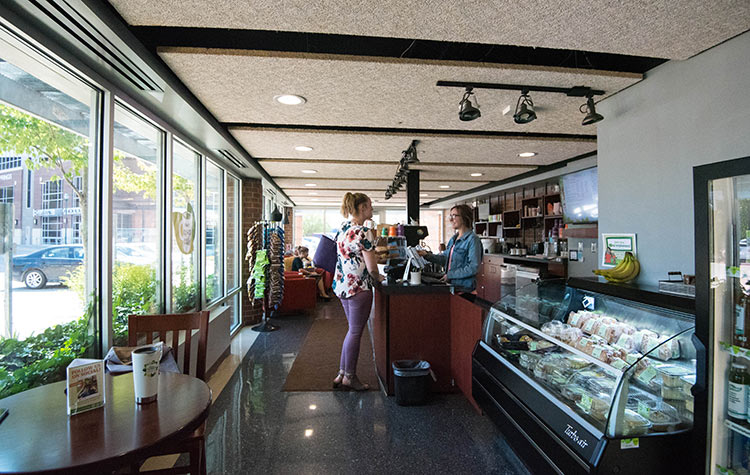 Just like our stores, the Co-op Café will be open to everyone.
We'll offer affordable breakfast, lunch, and snacks on-the-go with local and organic ingredients and options from healthy to indulgent, with gluten free, vegan, and paleo-friendly choices.
Come by and relax in comfy chairs over a hot beverage – like our Fair Trade teas or espresso drinks and coffees brewed with fresh, locally-roasted Wake Up Iowa coffee.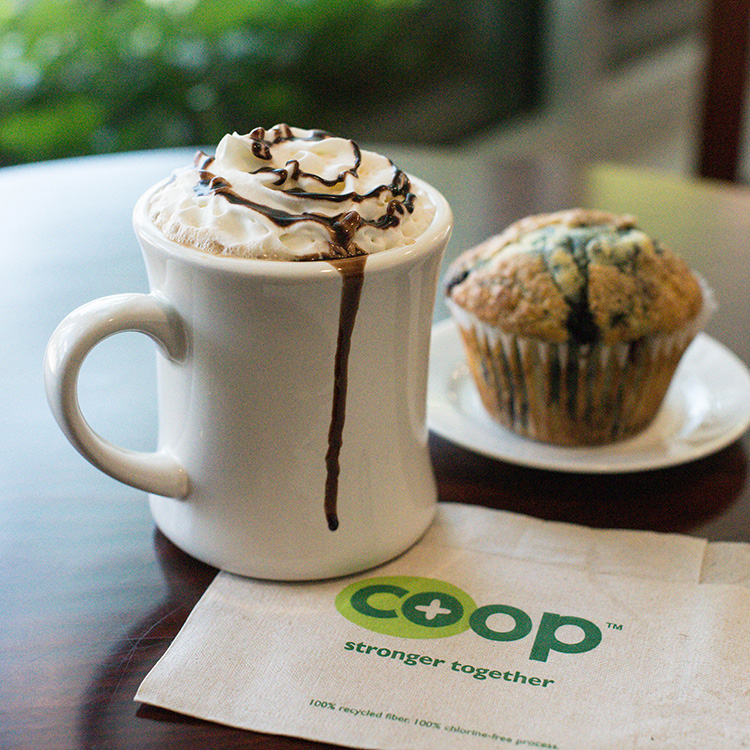 When the weather warms up, we'll have an open patio for you to sip our smooth, house-made cold brew coffee while scrawling a little lazy summer day poetry!
The Café will offer much more than sippers, however. We'll have your mid-library-visit snack-attack covered with our famous sandwiches and pastries, soups, salads, smoothies, and snacks – from organic fruit to granola bars, chips, kombuchas, juices, organic energy drinks, sodas, and coconut waters.
It'll also be the place to snag unique local treats like SoGo Grass Fed Beef Sticks from Decorah, IA, and bags of locally-roasted coffee beans from Wake Up Iowa of Iowa City.
Not to fear, we'll also have house-made treats like our sweet rolls – declared here "The best sweet rolls in town, for sure!" – plus our muffins and really-great-cookies.
Bonus: Events hosted at the Coralville Public Library may now feature our catering, for delicious, crowd-pleasing options from our cookies to sandwiches, fruit, cheese, Mediterranean, and sustainable salmon platters, and deli salads and lunch boxes... so you might want to get your meeting on their schedule!
Please start orienting yourself and your friends towards the Coralville Public Library at 1401 5th St. in Coralville!