From the Blog
Coming Soon: A New CEO for New Pi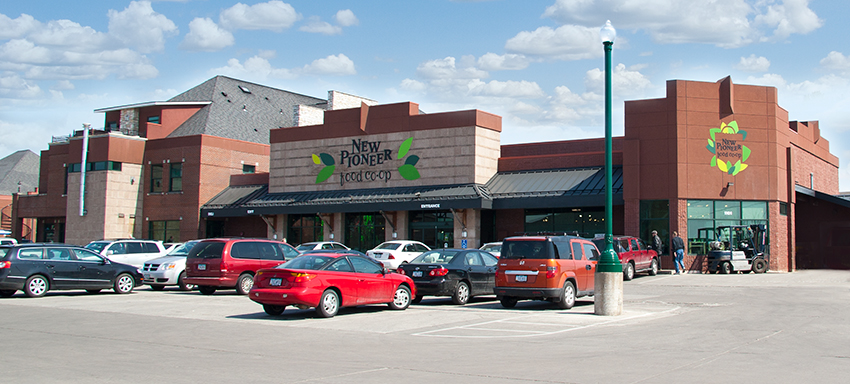 Hello, New Pi member-owners!
The CEO Search Committee has been working hard on your behalf to hire an inspiring, strategic, and experienced CEO to help lead the Co-op to renewed prosperity.
In the interest of transparency and trust, we wanted to share information with you about our rigorous search process:
How we're going about it, and how it's going.
Working hand in hand with the cooperative consulting firm Columinate and a national recruitment firm, the committee began by identifying the top-priority skills and characteristics that New Pi needs in a CEO:
Strategic thinking
Financial management
Building and leading teams
Retail grocery experience
Adaptability
Entrepreneurialism
Visionary leadership
Intercultural competency
Effective communication​​​​
Our consultant and recruiter screened applicants based on our priorities, both on paper and through screening interviews, advancing only the candidates (both internal and external) who meet our requirements.
This helped us to minimize individual bias and focus quickly on the highest quality candidates available.
Each qualified candidate then completed a behavioral assessment survey, generating a profile that the search committee could compare to our composite profile of the "ideal" New Pi CEO identifying behavioral tendencies that we think are likely to indicate success in our organization.
The committee has reviewed resumés from several well-qualified candidates—drawing from within the grocery industry and beyond, from both local and national applicant pools. We want to find someone who has enough diverse experience to bring fresh perspective and new ideas, but who also knows our business well and will not need a long adjustment / learning period to start making an impact.
We selected three excellent candidates for the search committee to interview, and should be just wrapping up those first-round interviews by the time you read this.
Once we have selected finalist(s), after the initial interviews with the search committee, the next step will be to interview with the full board. We are excited to say that we hope to make an offer by the end of this month!
We are committed to bringing to New Pi an excellent new leader with the right mix of strategic and financial experience, retail grocery knowledge, dedication to cooperative principles, a community-centered attitude, and bold entrepreneurial vision.
Thank you for trusting us with this crucial, strategic process, and feel free to reach out to any of us with questions.
Sincerely,
GM Search Committee, on behalf of the New Pi Board of Directors:

Jon Fogarty, Board President
Dana Judas, Board Vice President
Jen Knights, Board Member