From the Blog
4 Brands You Love Who Contribute to Marine Conservation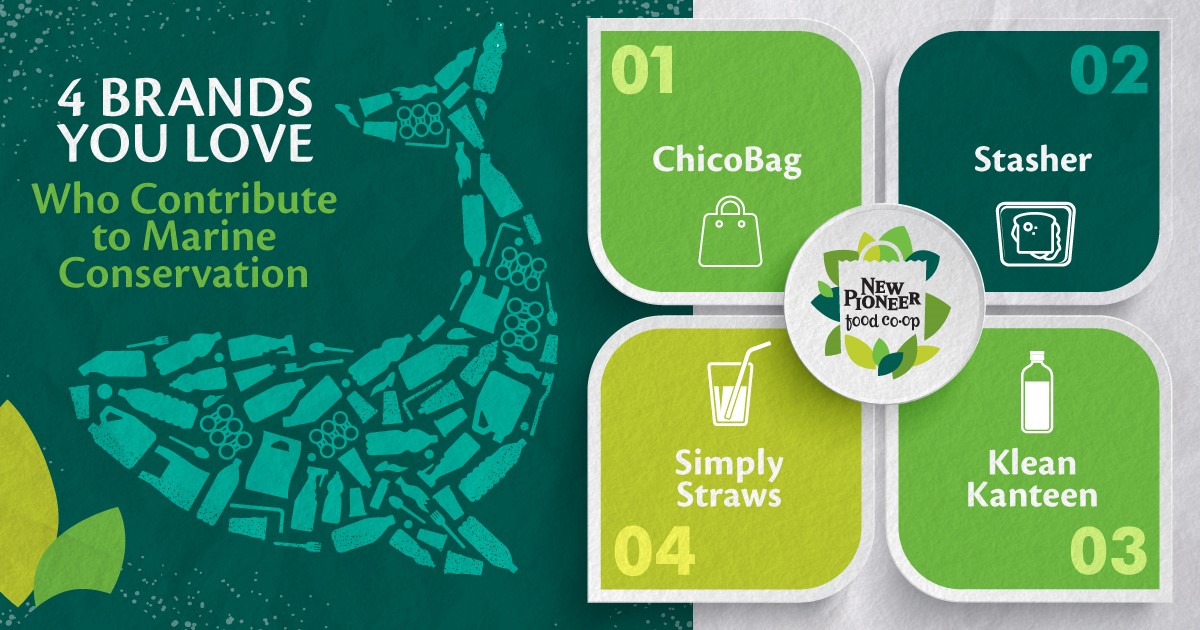 Covering more than 71% of Earth's surface, our oceans contain 97% of the Earth's water, produces 50%-70% of the oxygen supply in the atmosphere, and are home to over 228,000 species (that have been discovered). But due to overfishing, climate change, pollution from single-use plastics, habitat destruction, and the introduction of invasive species, our oceans are at risk.
Here at New Pi, we work hard to not only provide products that are good for both you and the Earth, but to also shine a light on brands that do the same. Here are four that we love who put an emphasis on marine conservation and protecting our oceans.
ChicoBag
Offering reusable shopping bags and totes that are perfect for getting all your favorite New Pi finds home or transporting your daily lunch, ChicoBag has made a "Pledge for the Planet" commitment as they work towards being a leader for corporate sustainability. Holding themselves to the highest levels of standards, they remain passionate about limiting single-use plastic and creating long-lasting reusable products that work to protect the planet from pollution.
SimplyStraws
During the past year, many restaurants and cities have taken the pledge to rid their use of disposable straws. As more and more brands join in on this promise, SimplyStraws helps make sure you have the straws you need to enjoy your favorite beverage without any guilt. The best part is that they donate a minimum of 1% of their gross income to organizations that help educate and activate against single-use plastics. Through your purchase, you're working to directly impact the Earth in a multitude of ways.
Stasher
It's no secret that plastics are one of the biggest causes of pollution when it comes to our oceans. Keeping with the theme of the other two amazing brands we've discussed, Stasher has made it their mission to help keep this material out of our landfills and bodies of water. Their reusable storage bags are the perfect alternative to keeping your lunch and dinner fresh when at work or on the go.

Klean Kanteen
Americans purchase about 50 billion water bottles per year, averaging about 13 bottles per month. Unfortunately, only about 23% of these plastic bottles are actually recycled. By using a reusable water bottle, the average America could save an average of 156 plastic bottles annually. Klean Kanteen recognizes the need to not only provide high-quality, insulated and non-insulated drinkware, but they also know that it's just as important that as a company they take action to help reduce emissions at both a manufacturing and delivery level.
1% For the Planet
While all these brands are working to make an impact on their own, the one thing they all have in common is they are all members of 1% For the Planet. This organization has made it their mission to inspire businesses and individuals to take responsibility by giving back. Through this group, all the companies listed above have pledged to donate 1% of their gross sales to high-impact nonprofits that are dedicated to environmental issues, earning them all the New Pi thumbs up.