From the Blog
Baroncini's Italian Crepes with Berries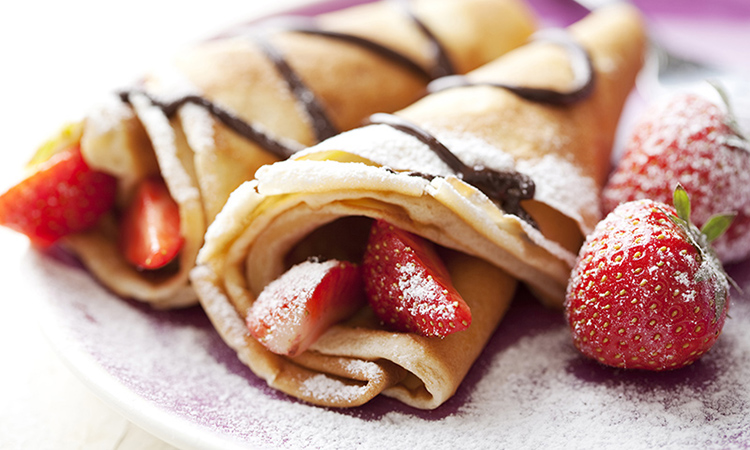 Enjoy this recipe by local Iowa City Chef Gianluca Baroncini.
Ingredients
Custard:
3 eggs
1 c. granulated sugar
2/3 c. (3 oz.) flour
2 c. milk
1 lemon, zested
2 T. (1 oz.) butter
Crepes:
3 eggs
1/2 c. + 3 T. flour
6 T. milk
2 T. sugar
salt
butter
Finishings:
granulated sugar
1 t. melted butter
orange liqueur
vanilla ice cream
berries
---
Vanilla Custard
In a saucepan, mix eggs with sugar, flour, and milk. Put pan over medium heat and add lemon zest.
Bring it to a boil, then remove from heat, and mix butter in.
---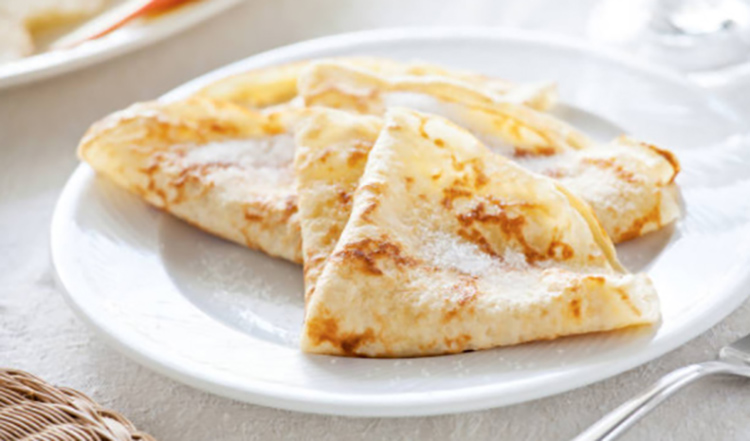 Italian Crepes
Mix eggs and flour with a whisk. Add the rest of the ingredients except butter.
In a 10-inch sauté pan over medium heat, coat the bottom of the pan with a tablespoon of butter, then remove extra butter.
Once pan is hot, add 2 oz. of crepe batter and move the pan around to coat the bottom with batter. The thinner the crepe is, the better.
After a few minutes, flip crepe upside-down and cook for 2 more minutes.
Remove from the pan and repeat process for the next crepe.
---
Assembly
Dollop a tablespoon of custard on the center of the crepe.
Fold the crepe in half and press down, spreading the filling. Fold the crepe in half one more time. Place the crepes in a buttered baking dish.
Sprinkle the top of the crepes with granulated sugar and drizzle some butter over the top.
Bake in a 400ºF oven for 5 minutes.
Remove and drizzle with an orange liqueur.
Flambé it for your guests and serve with vanilla ice cream and berries.