From the Blog
Aloha Iowa! New Pi's Newest Private Label Collaborative Beer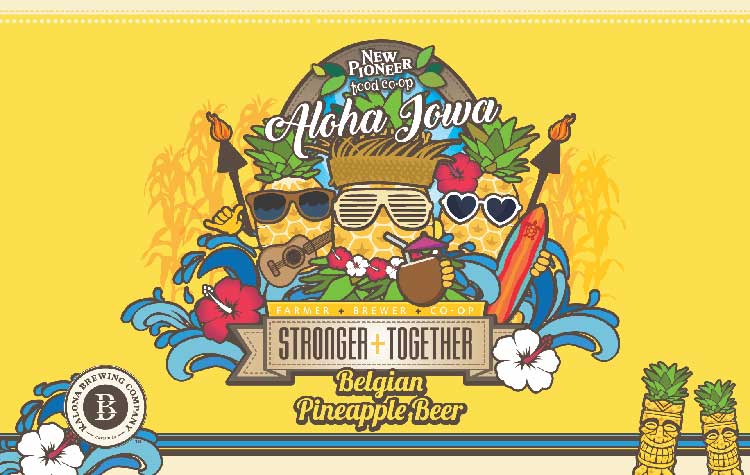 If you've been loving your Co-op's private label collaboration brews, we've got another for you: Aloha Iowa is your Co-op's 6th private label beer, a Belgian Blonde Ale brewed with pineapple for a refreshing taste of the islands right here in the Midwest!
Aloha Iowa is brewed by the local beer wizards at Kalona Brewing Co. in Kalona, Iowa, in collaboration with New Pioneer Food Co-op.
More than just a greeting, "Aloha" also means affection, peace, mercy, and compassion.
Aloha! from your friends at New Pi and Kalona Brewing Co.!
Please join us for a free tasting with the brewers 4-6PM this Friday, March 31, at all New Pi stores!
This special beer is only available at New Pi – quantities are limited. Everyone's welcome!