From the Blog
5 Baking Products We Love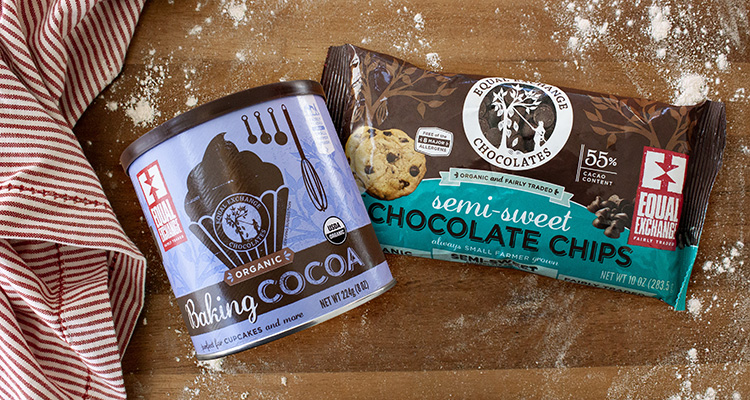 Whether spending the day baking with family or crafting the perfect sweet treat to share with friends, holiday baking is a tradition for many. After spending hours baking the perfect recipe, the last thing you want is for your final product to fall short. Let us help you get taste and texture on point with high quality ingredients that will satisfy your sweet tooth!
To start, here are some of the products we're currently loving this season:


Color Garden's Plant Based Food Colors
These natural colors help bring the fun and creativity back to baking, all while giving you peace of mind that these plant-based shades are safe for you and your loved ones. Add a couple of drops to find the perfect hue for your royal icing or butter cream. The best part? These colors don't stain, making cleanup a breeze!
Colors made from beet juice, beta carotene, turmeric, red cabbage juice, vegetable glycerin & baking soda.


---

Grown and milled locally in Iowa, this flour truly stands above the rest. Not only does Early Morning Harvest leave the germ in their all-purpose flour, but they also do everything by hand. From milling to filling and sealing their bags, they work to ensure that the flour you're finding on the shelves is only the highest of quality. In turn this makes a difference you can see in your baking.


---
Rich in flavor, these organic chocolates are perfect for brownies, cakes, cookies, and more! Made with cocoa beans that are grown and fairly traded with the farmers of CONACADO co-operative in the Dominican Republic, their cocoa and chips will produce delicious results to everything they're added.

---

Giving your baked goods the rise they need, this baking soda is the gold standard. Used in a wide variety of recipes, this gluten free product is produced in a 100% gluten free facility.
---
Hansen's Dairy is located just north of us in Hudson, Iowa. While it's the perfect choice to quickly whip up for a delicious dessert topping, thanks to a high fat content of about 38% it can also be used to make butter and ice cream.
Have a little left over? We recommend adding a dash to your morning coffee! Remember to shake well before serving.

---
Start your baking day off right by picking up the best ingredients at New Pioneer Co-op! Still have some items on your list that you're not sure about? One of our helpful team members would love to help.