Why We Love Being a Co+op
Why We Love Being a Co+op
WHY WE LOVE BEING A CO-OP
Being a co-op has allowed us to do things that are better for our community and the environment because the members who invest in us share those same values.
---
Community First
We're able to pay farmers fair prices for their product, source clean, organic, and local foods, feature humanely-raised meats, and stock products with environmental and social missions. We can do things radically different than other grocery stores because our investors (members) believe in what we stand for and support us with their dollars, more-so than a regular investor might for a traditional store or business.
---
Democracy in Action
When we have important decisions to make, they are made for the good of our community, not for any one investor. Because our customers are our owners, all important decisions are made by them or with them in mind. When customers asked for lower prices, we didn't source lower quality foods or offer products from businesses with poor working conditions, because that's not what our owners want to buy. Instead, we took a creative approach. We cut margins and increased pallet buys. We applied for grants that made shopping at the Co-op an option for low-income families. We continue to find ways to make New Pi a better value for our customers without impacting our shared beliefs.
---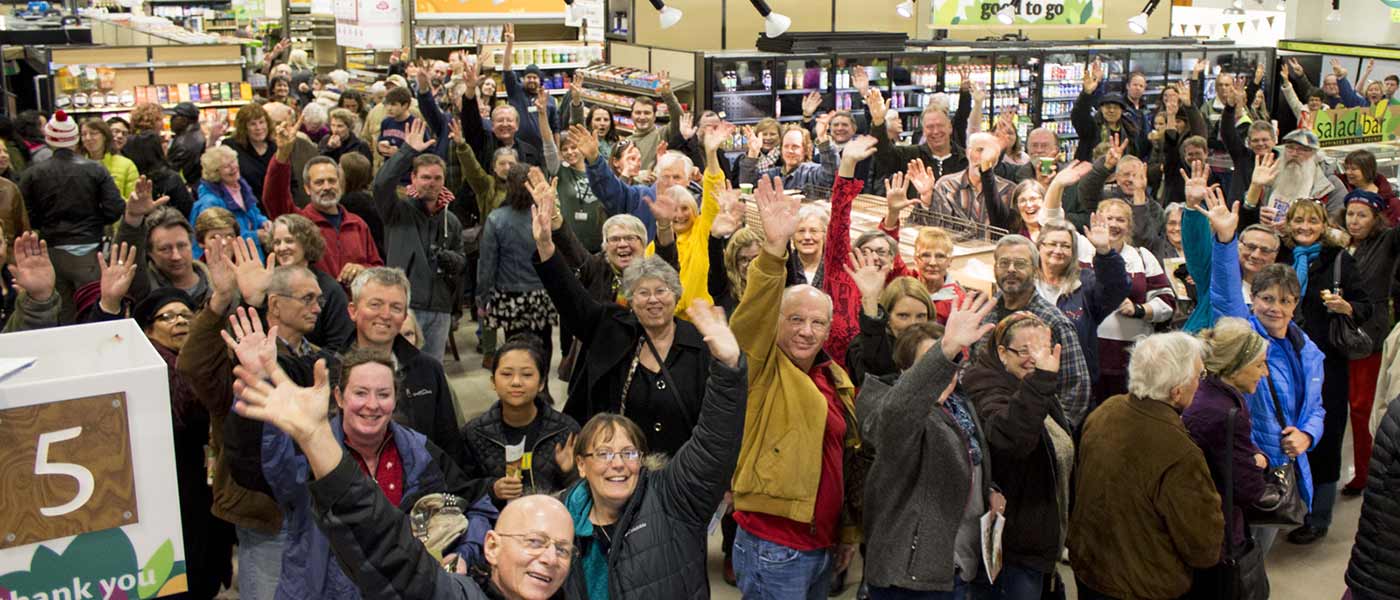 ---
We Are Stronger Together
It's a belief that our founding members stood on and it's one we stand on today. We are stronger when we take care of each other – our farmers, our members, our community, and they us. Over the years we have had the benefit of partnering with ground up organizations like Iowa City's Table to Table, helping new Iowa farmers grow and bring their products to market, change our community through food education and outreach and have received their support through our times of struggle as an organization too. We believe that we can do good as individuals but our greatness is witnessed best when we band together and support one another.