2021 Annual Report
2021 Annual Report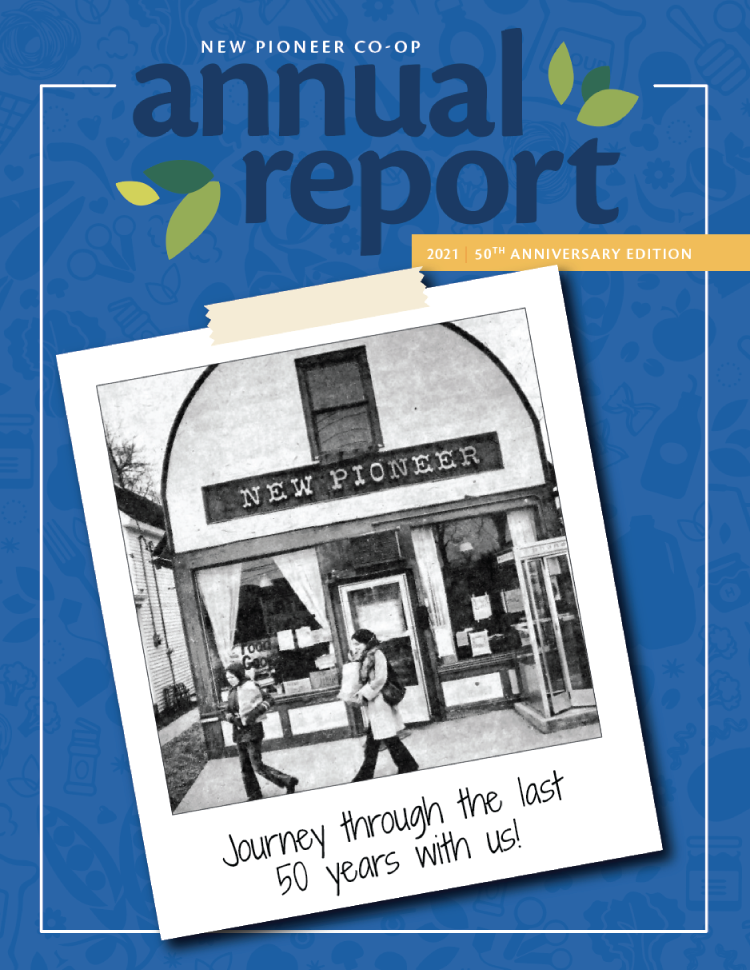 50 Golden Years
This fiscal year has been a strange one but we have so much to celebrate!
Get an inside look on the impact of this year and how we're meeting our members' needs in our 2021 Annual Report.
In this issue you will find,
General Manager Matt Hartz and Board President Jon Fogarty reflect on the past 50 years and thank our loyal shoppers.
Timeline of some of our biggest milestones over New Pi's lifetime.
The Gazette discusses the impact New Pi has had on the community, as a local organization and our sustainability efforts.
Board Treasurer Ramji Balakrishnan explaining this year's financials.
Special highlight of one of our local producers: Jorge's Organics.
and more.