Co+op Basics
Co+op Basics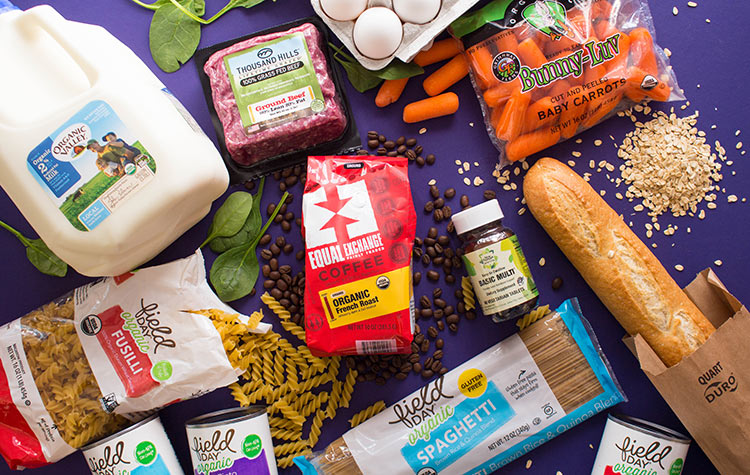 Everyday low prices for everyone.
New Pi Co+op Basics
We're committed to improving our selection and prices so that everyone can find more value on our shelves.
Our expanded Co-op Basics program now offers over 500 popular, affordable grocery and household staples
– the building blocks for hearty meals and day-to-day living at GREAT prices!
---
Some favorites you'll find:

Organic Valley
Gallon-size Milk
$5.99
New Pi's House-made
French Bread
$1.99
Local Early Morning Harvest
All-Purpose Flour
99¢/lb.
Bulk Rolled Oats
99¢/lb.
Bunny Luv
Baby Carrots
$1.69/bag
Bulk Spinach
$5.99/lb.
Locally Raised Thousand Hills
Grass-Fed Ground Beef
$6.99/lb.
Select Equal Exchange Coffees
price varies by bag

Local Farmer's Hen House
Large White & Brown Eggs
$1.99 & $2.99

New Pi Brand
Basic Multi Vitamin, 90 ct.
$17.99
---
See all items in stores - just look for the Basics marker!