Type: Producer
Produces: Cleaning Supplies
Location: Iowa City, IA
Miles from Coop: 2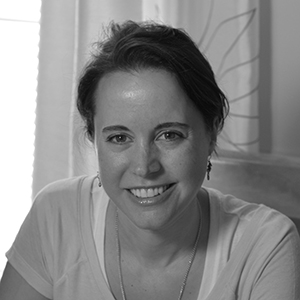 Mary Paoli, owner of Whoa Nelli
While Mary Paoli was living in Bozeman, Montana, she started taking community education classes to help pass the time during the harsh winters.
When she enrolled in a natural skincare and DIY home cleaning workshop, she had no idea that a great instructor would spark a deep interest to find and create better alternatives.
She decided to start Whoa Nelli, calling on inspiration from her grandmother.
"I had an Italian grandma who crocheted beautiful tablecloths and who loved sharing her homemade gnocchi, breads, and pizzelles with friends and family members,"
Mary said.
"Like her, I get a lot of joy from creating and sharing, and that's one of the motivations behind Whoa Nelli."
She also drew from her past work as a public relations professional for a B Corp. manufacturer to push to find more sustainable ways to do business, like her plastic free packaging.
Earlier this year the Environmental Working Group reviewed Whoa Nelli's laundry soap and all-purpose spray cleaner.
Both products in all scents scored 'A' ratings indicating a very low hazard to health and the environment in addition to robust ingredient disclosure.
Whoa Nelli is everything that the Co-op looks for in a product,"
Alex Gassman, New Pioneer Grocery Lead said.
"It is incredibly sustainable with its glass and refillable bottles, it is made right here in Iowa City, and it works really well without using harmful chemicals."
---
Whoa Nelli Products
Checkout these great products from Whoa Nelli
---
Other Local Producers
Be sure to check out these others great local producers!