Marvin's Corn
Marvin's Corn
Type: Farm
Produces: Eggs & Sweet Corn
Location: Iowa City, IA
Miles from Coop: 12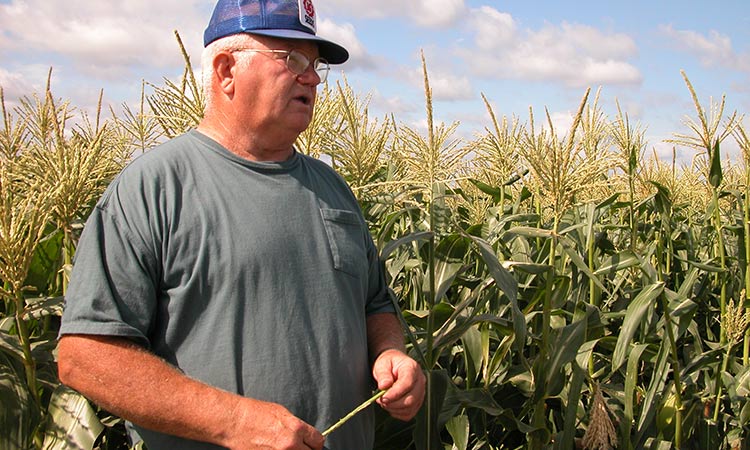 Wearing a tall seed corn hat and dressed in jeans and a plain blue t-shirt, Marvin Hotz has an easy manner and a firm handshake. He has been growing sweet corn for more than 30 years, on 20 acres just east of Iowa City.
Marvin and his son harvest each ear of corn by hand, cutting it from its stalk with a sharp serrated knife, so that delicate kernels won't get bruised.
The best part? A mid-morning snack in the field is an ear of ultra-fresh, raw sweet corn, sweet and crispy as you please. Taste the real flavor of Iowa's summer from this old-fashioned Iowa farmer.
Find Marvin's hand picked sweet corn in Iowa City and Coralville July through August.
---
Other Local Producers
Be sure to check out these others great local producers!