Grimm Family Farm
Grimm Family Farm
Type: Producer
Produces: Beans
Location: North English, IA
Miles from Coop: 35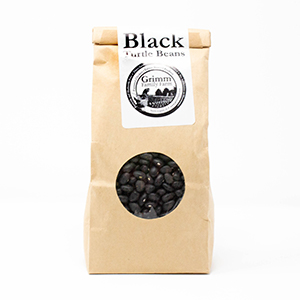 Find Jason's Black Turtle Beans
at the Co-op!
Three Generations Bring Edible Beans to Iowa
Just above the English River in Iowa County, Jason and Hannah Grimm (below), farm alongside Jason's grandparents and parents. Theirs is a true working family farm: together these three generations raise corn, hay, oats, beef cattle, poultry, and dry edible beans.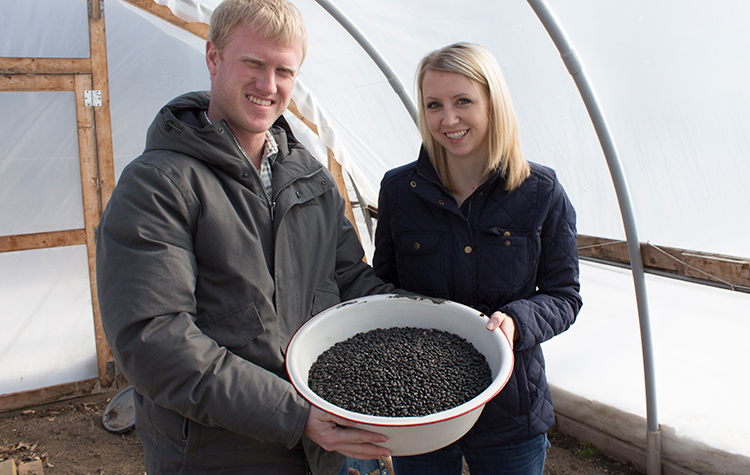 Their Black Turtle Beans have a special, earthy flavor and creamy texture, and can actually be cooked without pre-soaking. Jason says he just boils the dry beans and they're done when you can crush them between your tongue and the roof of your mouth. "I've learned a lot about growing vegetables from my grandma," says Jason. They're offering New Pi and our shoppers their Black Turtle Beans, grown with organic methods – and man are we excited.
Jason, a regional food system planner, is inspired by Aldo Leopold:
"There are two spiritual dangers in not owning a farm. One is the danger of supposing that breakfast comes from the grocery, and the other that heat comes from the furnace."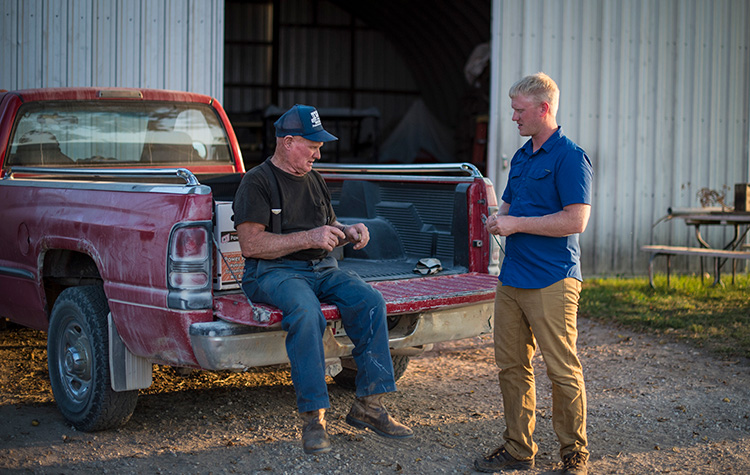 Three generations working together: Jason talks with his grandpa Norman (who charmingly goes by "Pooch".

Iowa's been missing opportunities with edible beans for ages. We grow soybeans and corn from fencerow to fencerow – but try to cook those up for dinner and you'll be disappointed; they aren't crops for humans. What if those beautiful fields actually nourished our own people, bringing sustenance to local families, and our local economy?
This is your opportunity to vote for just that. We believe the Grimms' are the first local dry beans we've been able to stock, and we're so proud to work with these real "new pioneers" in our local food system. With a handful of acres of edible beans, they're likely the largest edible bean farmers in Iowa.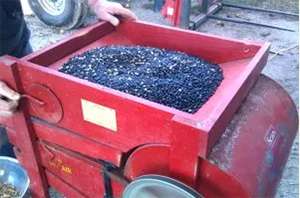 Jason opened up the original box of separator plates for the 1940s Sears fanning mill (left) his family has used for winnowing grain since the '40s – it's from Jason's grandpa and grandpa's brother on the other side of the family in western Nebraska – and found the original bean separating screens in mint condition. His grandpa and grandpa's brother have been wheat farmers, so only the plate for winnowing wheat has seen the light of day.
Now Jason, generation number three, uses the same machine to winnow his dry beans – not one drop of knowledge or machinery wasted.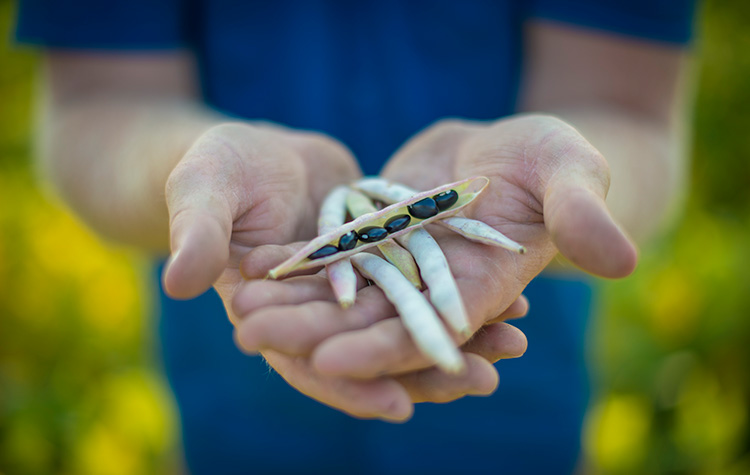 Try out this recipe for Black Bean Hummus, complete with easy conversion table for converting recipes from canned beans to dry beans.
Photo credits: Top photo by New Pi, Sears Fanning mill photo by Jason Grimm, all other photos by Preston Keres for USDA – see more of their photos of Grimm Family Farm here.
---
Other Local Producers
Be sure to check out these others great local producers!